How to Move Your Business From Las Vegas On Short Notice?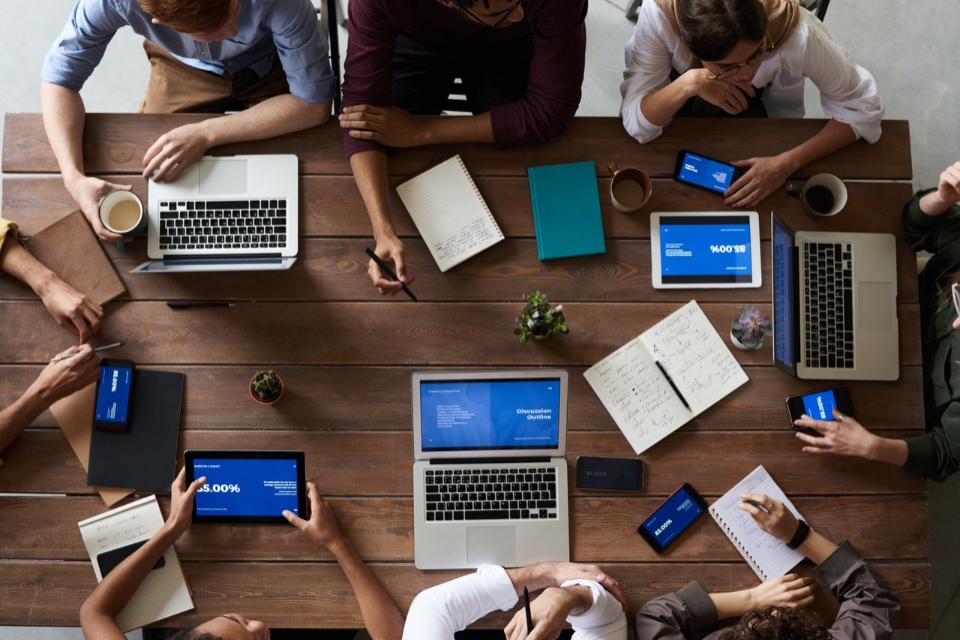 Every relocation is best handled by professionals, as it is a complex process, most usually paired with a deadline. And
when you have to move your business from Las Vegas on short notice, there's no question about whether you should hire professional movers
. With this in mind, your best bet for a smooth and stress-free move is to turn to reliable
movers and storage CA
companies. However, the research process can also take plenty of your time, especially if you want to make a sound decision. That is unless you follow our advice. We are here to help you reach reliable movers in a simple and fast way, providing you with the peace of mind that you will have, knowing your choice was a quality one.
Why you might want to transfer your business from Las Vegas
Since
the main industry in Las Vegas is entertainment
, most business opportunities lie in tourism, gaming, and leisure & hospitality. These industries provide more than 315,000 jobs. More than a fifth of this number are jobs associated with restaurants. Therefore, for those business owners who have a company in another field, it might be troublesome to conduct business. This is the main reason people are leaving this place with the help of
Las Vegas to Portland movers
. It is not unusual for small businesses or those associated with fields other than entertainment to leave Nevada and relocate somewhere else. If you need to move your company quickly for the sake of business, you might want to do it as soon as possible.
Making a quick plan
Since you don't have time to properly prepare for a move and book your
commercial movers California
at least six weeks in advance, you will need to act quickly. However, not having any kind of plan isn't good.
Doing the moving tasks with no order will just lead to losing precious time and forgetting important things
. What you want to do first is take a piece of paper and write down anything you can think of that is absolutely essential for relocating your business. And that would be, for example, the following:
Notifying your staff and getting them involved – it is crucial that your employees are informed that you have to move your business from Las Vegas on short notice
Finding a moving company and setting a date – quickly determine the type of commercial movers you need, find available ones, and set a moving date as soon as possible
Packing up your company's belongings – don't forget to obtain moving supplies and pack up your belongings before the movers come to pick them up
Make sure to involve your staff
Whether you own a large or a small business, you should
inform your staff about the relocation the moment you find out about it
. Dividing tasks among the employees is absolutely crucial if everything is to go smoothly and quickly prepared for the move with
Las Vegas to San Diego movers
. Sending a memo throughout the company or having a short staff meeting will be enough. Ensure every employee is informed.
Appoint the moving manager
It would be impossible for one person to take care of everything when you are trying to move your business from Las Vegas on short notice. Appointing a moving manager will help things run quicker. This person would supervise all moving-related tasks and ensure everybody did the task assigned to them. For larger companies,
it would be best to make the head of each department the moving manager
that will supervise their subordinates. And for smaller companies, one person will be able to manage this task.
Ensure the tasks are divided among the employees
Having each employee do even a small task like clearing out their own desk would be of significant help. It would be best that the moving managers ensure that everyone has a task to help with the relocation of
Las Vegas to Seattle movers
. For example, in larger companies, each department would be in charge of packing the equipment they use. The IT sector employees can pack up the cables and computers. That way, no time will be wasted when setting up your business in a new location. However, the most important task should be to appoint someone who will notify all your clients about the change of address. Just as essential,
someone will need to take care of the paperwork involved in transferring a company
. That person would be in charge of dissolving the company from Nevada and starting it in a new one or filing a foreign qualification for the new state your company is going to be in.
Hiring a professional moving company to help you move your business from Las Vegas on short notice
Since moving from Las Vegas will prevent you from doing thorough research on
Las Vegas to San Francisco movers
, you will need to choose your moving company quickly. However,
you mustn't be reckless with your choice
. Choosing a moving company will determine your entire moving experience. And you want it to be a pleasant one.
Hire movers suitable for your type of move
First of all, you will need to determine the type of move you are conducting.
Since you are relocating a business, choosing commercial movers is necessary
. Second, you will need to select them according to the moving destination.  Finding a local moving company should be sufficient if you are moving within the state. But if you are moving to another state, it's essential to look for
cross country moving companies Los Angeles
to help you with your relocation. They will have the necessary equipment, knowledge, and experience to conduct your long distance commercial move.
Make sure your movers are available ASAP
While you don't have the time to carefully research multiple moving companies, it doesn't mean that you should hire the first company you come across. The most important thing would, of course, be that they are
available to conduct your relocation as soon as possible
. However, you should inquire about the prices and services of at least three companies. Luckily, nowadays, most
Los Angeles to Phoenix movers
have this information on their websites. Should you have any additional information to ask for, don't hesitate to give them a call and ask personally.
Do you have time for a moving estimate?
If there is any time you can spare, you can spend it most efficiently by having professional movers do a moving estimate.
A moving estimate or quote will determine the price of your relocation
. And the safest way to know the cost of the move is to have experts calculate it on the spot. Moving quotes given over the phone are not reliable and can be a sign of fraudulent movers. Be careful since you may encounter a company that will want to take advantage of you being in a hurry to relocate.
Ask for additional moving services
Many
Las Vegas to Los Angeles movers
nowadays
offer additional moving services
. And these can become life savers when you are trying to move your business from Las Vegas on short notice. Transferring some or all moving tasks to the professionals will make time for doing more important things before the move. It can also make moving preparations much less stressful. Besides the basic moving services of loading, transporting, and unloading your belongings, you can choose to pay for additional moving services such as:
Packing
– you won't need to worry about packing everything properly and getting moving supplies when trying to move your business from Las Vegas on short notice. Professional packers can also unpack your belongings once you reach your destination.
Storage
– you probably won't be able to relocate all of your company's belongings on short notice. This is why storage service is a perfect choice. Professionals will keep your belongings safe and in excellent condition until you can come to pick them up.
Specialty item moving
– if your company has expensive machinery and other equipment that needs to be handled with extra care, you should definitely consider getting the service of specialty item moving.
White glove moving
– a white glove moving service would definitely be an ideal option for moving on short notice. This is an all-inclusive service, and it means that movers will take care of absolutely every moving-related task. You would be able to move stress-free and not worry about anything.
Packing up your company's belongings for the move
If you didn't opt for a packing service or white glove moving service, you will have to pack the company's belongings yourself, with the help of your employees.
It's crucial that everybody has a task and acts quickly
. This is where appointing a moving manager will truly prove to be an excellent idea. Each department should be responsible for packing up their personal belongings and the equipment they work with. This way, you can rest assured the equipment will be packed properly, given you have the right moving supplies.
Get moving supplies as quickly as possible
Moving on short notice from
Las Vegas, Nevada
, will prevent you from a detailed search for proper moving supplies. Ordering them online will take too much time – which you don't have. What you can do instead is try to find supplies elsewhere and stick to the essentials. You can
ask local retail stores or supermarkets if they have any cardboard boxes to spare
. If that doesn't work, send out someone to buy them.
Stick to the basics
As for the types of supplies, it's best that you don't look into much detail about them. Although different items need different packaging, in order to prevent damage during transport,
you can manage this with a few basic supplies
. Moving experts would advise getting as many cardboard boxes, bubble wrap, and packing paper as possible. However, you should be careful with packing even when you are moving in a hurry. Your equipment can still get damaged if packed poorly. Therefore, make sure you use enough bubble wrap and packing paper to cushion the more fragile items. And when placing items together in a box, ensure that they can't cause damage to one another. Other items you will need, such as scissors duct tape, and markers, you will probably find within the company, so you don't have to buy them.
Conclusion
Trying to move your business from Las Vegas can truly be challenging. However, if you follow our advice thoroughly, you will be able to have a less stressful relocation. The best idea for this relocation would be to take as many additional services as your moving budget allows. But if not, please follow the main ideas from this article. Don't forget to choose professional local or long distance commercial movers, since they will be the most suitable to help you with your relocation.