How to Find Reliable Las Vegas to San Francisco Movers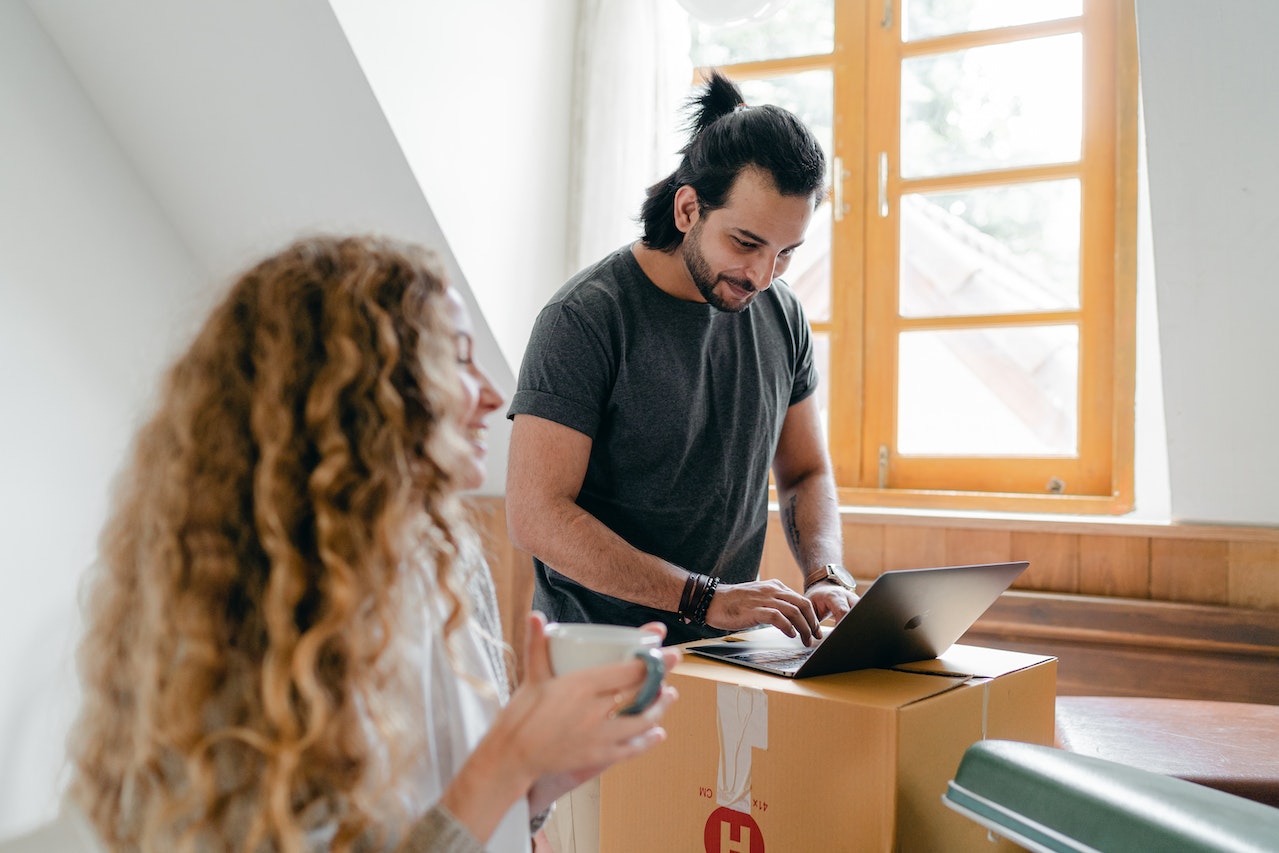 Moving from Vegas to San Francisco is one of the most common relocation routes. And although it's the most frequent type of move, it seems like
it's not so easy to find reliable Las Vegas to San Francisco movers.
Despite numerous local and long-distance moving companies on the market, finding the right one is like you are searching for a needle in a haystack. Luckily, you've landed on this page.
Rockstar Pro Movers CA
is here to help you
understand the main traits of a reliable moving company.
Nothing can miss our sharp eyes, so rest assured knowing that the following guide is accurate and useful enough for you to determine how to find reliable and trustworthy Las Vegas to San Francisco movers.
Why are people moving from Las Vegas to San Francisco
There are many reasons for people to move from Sin City to San Francisco. As in many other cases, people move in search of better living conditions. The main reasons people move from Las Vegas to San Francisco are the higher living standards, booming job market, climate, and natural environment, affordability, better education opportunities, and many other reasons which make life better.
It goes without saying that San Francisco is one of the most desired places to live in America. 
Las Vegas VS San Francisco
If we are about to compare the two cities, we can say that living in San Francisco is undoubtedly way better than living in Las Vegas for several reasons:
Similar job growth rate: San Francisco has seen recent job growth of more than 40%, and Las Vegas is also near, around 38%.
Huge difference in education: In San Francisco, 59% of people have Bachelor's degree or higher, while in Las Vegas, 25.2% of people have a Bachelor's degree.
San Francisco has a better climate: It's not hard to choose a city with a better climate than the one in Vegas. Las Vegas has a subtropical hot desert climate, while San Francisco has a Mediterranean one.
Calm life: Although living in San Francisco is sometimes very vibrant, it's certainly more possible to find a calm neighborhood than when you are living in Sin City, where life begins after midnight.
Living cost: Rent Prices in San Francisco, CA, as well as consumer prices, are higher than in Las Vegas, NV, by about 137%. However, purchasing Power in San Francisco, CA, is almost 2% lower than in Las Vegas, NV.
Now that you know the benefits of moving from Las Vegas to SF – let's check how to find reliable Las Vegas to San Francisco movers.
Finding reliable Las Vegas to San Francisco movers is not as easy as it seems
Even though the information is just a click away from us, it seems like it has never been more difficult to determine which information is accurate or which isn't. The Internet is full of moving scams even though there are a lot of reliable local and
long distance moving companies California
. Also, it seems you'll narrow down the choice if your keyword search is just Las Vegas, San Francisco, or Los Angeles interstate movers. But the truth is different. Finding a moving company in California that offers quality moving services California is not an easy venture at all. However, if you know where to search, it is more likely you won't make a mistake.
Read the reviews – keep your eyes wide open, and beware of moving scams while trying to find reliable Las Vegas to San Francisco movers.
Get moving quotes – contact several moving companies, especially if you are moving cross country. For example, if you are moving from LA, get moving quotes from some of the best cross country moving companies Los Angeles and compare the costs, paying attention to hidden fees.
Compare the companies – It is not only the moving quotes you should compare. Check the type of moving services companies offer. Check companies' licenses. Compare the moving reviews.
Check whether a company is licensed and insured – This step is essential. You can refer to FMCSA
Check companies' websites – Believe it or not, the quality of a website and its landing pages is what defines the movers. Wonder how? Well, first of all, an appealing website is proof of professionalism. Besides, if a site contains the necessary information, such as contact details and license numbers, it means a company doesn't have anything to hide.
How to spot fake movers?
Searching for reliable movers is time and energy-consuming. It can be a real nightmare since there are many factors to consider. Some would say the best way to find a trustworthy moving company is to get your family and friends' testimonials. However, you shouldn't rely just on the recommendation.
If you want to find reliable Las Vegas to San Francisco movers, double-check everything.
Here's what you should pay attention to:
Moving reviews sound like ads – If you notice generic testimonials, it's likely you came across a moving scam.
There's no basic information on the website – If a company doesn't provide contact details, leave the site.
A company offers online estimates – For example, true residential movers Los Angeles will inspect your home and provide an estimate.
A company offers non-binding moving estimates – There are three types of moving estimates: binding, non-binding, and binding-not-to-exceed. If a company offers a non-binding one, there are likely some hidden fees.
If one of these factors appears while trying to find reliable Las Vegas to San Francisco movers, you should avoid hiring a company, especially if you want to hire
commercial movers California
.
Moving both your home and business is not something you should gamble with.
Types of services are the mirrors of reliable movers
The range of
moving services California
one company offers will largely define its business management. Namely, the wider span of services there is, the better moving experience you'll have. First of all,
a company should provide services related to the distance
, from local, long distance to cross country and interstate moving. Next, a reliable moving company should also provide packing, storage, or just labor moving services.
However, these are not the only ones you should search for
. If you have the chance to come across a company that offers tailored moving services to students and seniors,
then it's a perfect match
. And if a company pays attention to details, it is likely that you'll get the chance to use the services such as:
Junk removal
Piano moving services
Pool table moving
Plant moving
Art and craft moving, etc.
Contact us today and ensure a seamless move
If you want to find reliable Las Vegas to San Francisco movers, you are in the right place.
Rockstar Pro Movers CA will provide you with some of the best movers California has ever seen.
No matter the type of move, we are going to provide you with moving services catered to your needs. Your only task is to
contact us
, state your moving requirements, and we'll get back to you with an affordable moving quote.
Ensure a safe, smooth, and stress-free move, and enjoy the process.