How to Make Your Las Vegas to Seattle Move Stress-free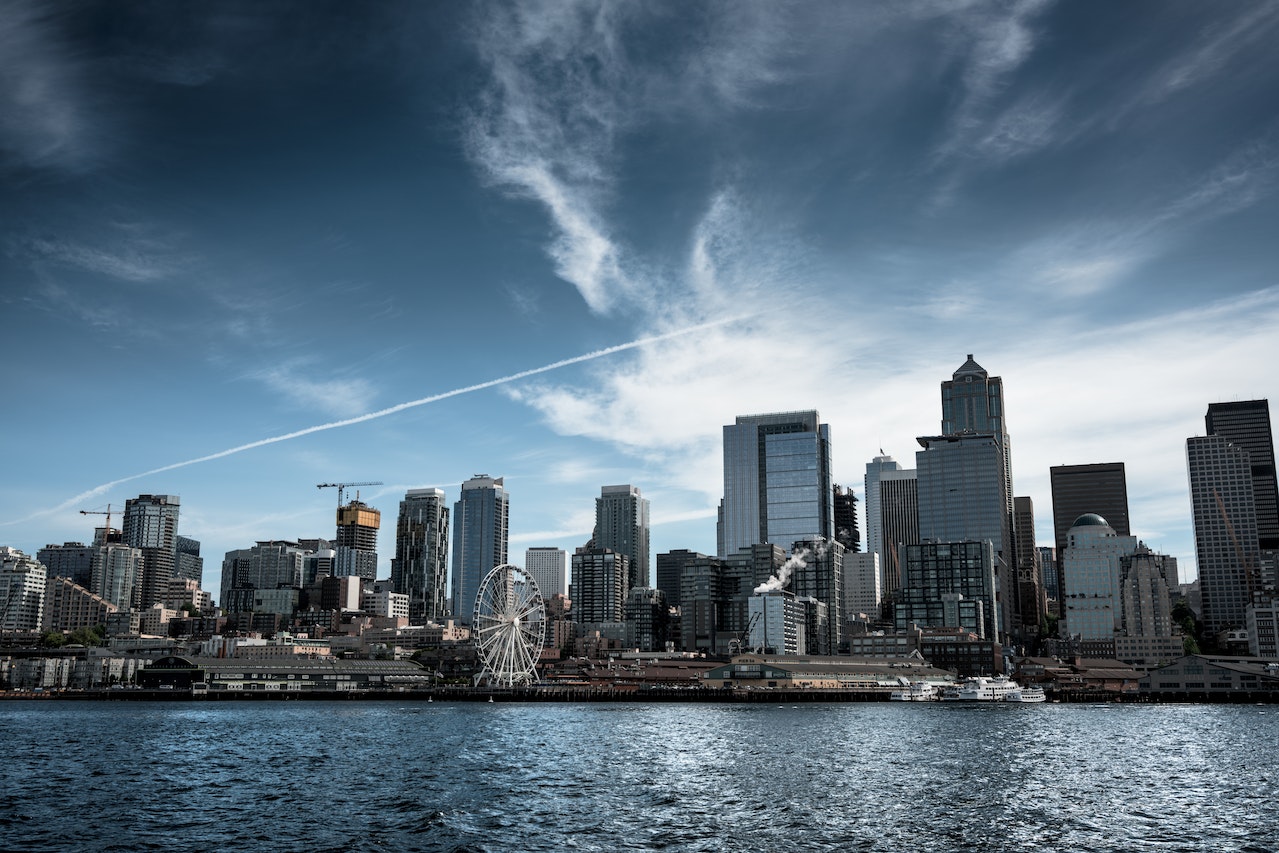 Many fantasize about moving to a different city, but most people never actually do it. This is because the relocation process itself requires a lot of organization and commitment. So you've decided to bite the bullet and made plans for a
Las Vegas to Seattle move.
You can rest assured that you've made the right choice. Making an interstate move requires a lot of time and energy. That is why hiring
Rockstar Pro Movers CA
to accompany your move is the way to go about your relocation.
Adequately prepare yourself for moving from Las Vegas to Seattle
Considering the over-1000-mile distance between
Las Vegas and Seattle
, your move may seem slow and difficult. With the help of
moving services California
, it will go by much faster. If you're thinking about driving with your car, a nonstop drive will get you to Seattle in over 17 hours. That is quite unrealistic, so be sure to predict and plan out your pit stops accurately. On the other hand, a more convenient option would be to take a flight. You would be making the trip from Las Vegas to Seattle in about 2 hours.
Learn about Seattle's demographic and moving trends
Seattle is a seaport city located on the West Coast of the United States. With a population of over 737 thousand, it is the largest city in the state of Washington. People are flocking to the city. Reports say that about 57 people move to Seattle every day. That would mean more than 20 thousand people choose to make Seattle their new home. With the help of
Los Angeles interstate movers
, you can be one of those people! Seattle is quite a young city – the median age of its residents is 35. More than 40% of Seattle's population is in the 20-39 age range. Furthermore, there is a pretty even gender split. Foreign-born citizens make up about 18.5% of the population, which means that the city is quite diverse.
Weigh the pros and cons 
As with all relocations, most of us will wonder whether we have made the correct choice. That is why it's important to consider both the advantages and disadvantages of living in your new place of residence. Before you acquire the help of expert
cross country moving companies Los Angeles
, evaluate the differences between your chosen and current location. The Emerald City vs. the United States' party capital – How do these two compare, and what should you expect
after your move from Las Vegas to Seattle?
The pros of relocating to Seattle from Las Vegas
Amazing education opportunities – Seattle is renowned for being one of the most literate and educated cities out of the nation's 63 largest cities. Seattle's educational system is nothing short of spectacular. Compared to Las Vegas, Seattle spends 28,7% more per student. Furthermore, Seattle has more universities than Las Vegas, which has five versus Seattle's 17. In fact, 47% of Seattle's residents have earned a bachelor's degree, almost double the nation's average of 24%, with Las Vegas having 25,2%.
Proximity to nature – The city's nickname, the Emerald City, comes from the number of lush evergreen forests surrounding it. Independent of the weather or time of year, Seattle's natural beauty is one of its greatest assets. You won't miss out on beautiful nature after your move from Las Vegas.
Exceptional career opportunities – Thanks to its phenomenal job economy, Seattle is continuously ranked among the 10 best cities for job opportunities. Many business owners choose to relocate their business to Seattle due to its booming economy. If you're considering moving your business, commercial movers California will be at your disposal. Moreover, Seattle's employers pay notably more than employers in Las Vegas – the average salary in Las Vegas being 3,629.46 $ compared to Seattle's 7,426.78 $!
The cons of relocating to Seattle from Las Vegas
Higher cost of living – When compared to Las Vegas, the cost of living in Seattle is significantly higher, with utilities, transportation, and groceries all notably more expensive. Before moving from Las Vegas to Seattle, it is important to manage your finances strictly before becoming more adjusted.
Expensive housing – The cost of renting and buying property is much higher in Seattle than in Las Vegas, with rental prices being 62,27% higher. Buying property is equally as expensive. If you do decide to buy or rent a place, residential movers Los Angeles can help with the moving process, leaving you time to enjoy Seattle.
Gloomy weather. Although most people have different preferences when it comes to weather, most would agree that Seattle's constant rainfall can be annoying. However, Seattle does have sunny days for 59% of the year. Compared to the scorching temperatures in Las Vegas, it's easier to tolerate a bit of drizzle. Cold-weather lovers are in for a treat when moving to Seattle from Las Vegas.
Put trust in your decision
It's normal to have certain doubts when taking such a huge step. However, it is vital to stick to your plans as making last-minute changes can ruin your whole move. Try to compose yourself and believe you've made the right choice; while
long distance moving companies California
do the heavy lifting for you. Moving is stressful, no matter how ready and prepared you think you are. That is why it's best to keep calm and enjoy settling in your new home. Before moving, you need to bid farewell to your old home. However, saying goodbye to your old house doesn't have to mean saying goodbye to your old furniture. Many people choose to bring their furniture to their new home, and with the help of
furniture movers California
, it's really easy to do so! This can make your decision to move a lot easier as you don't have to leave everything behind.
Bottom line
Having lived in Sin City may have been thrilling, but moving to Seattle can be the fresh start you need. Hopefully, this guide to a Las
 Vegas to Seattle move
will help you and prepare you for a new chapter in your life. Make this move a memorable life experience, and welcome to your new life as a Seattleite!