Top Ways to Celebrate Christmas in Las Vegas Before the Move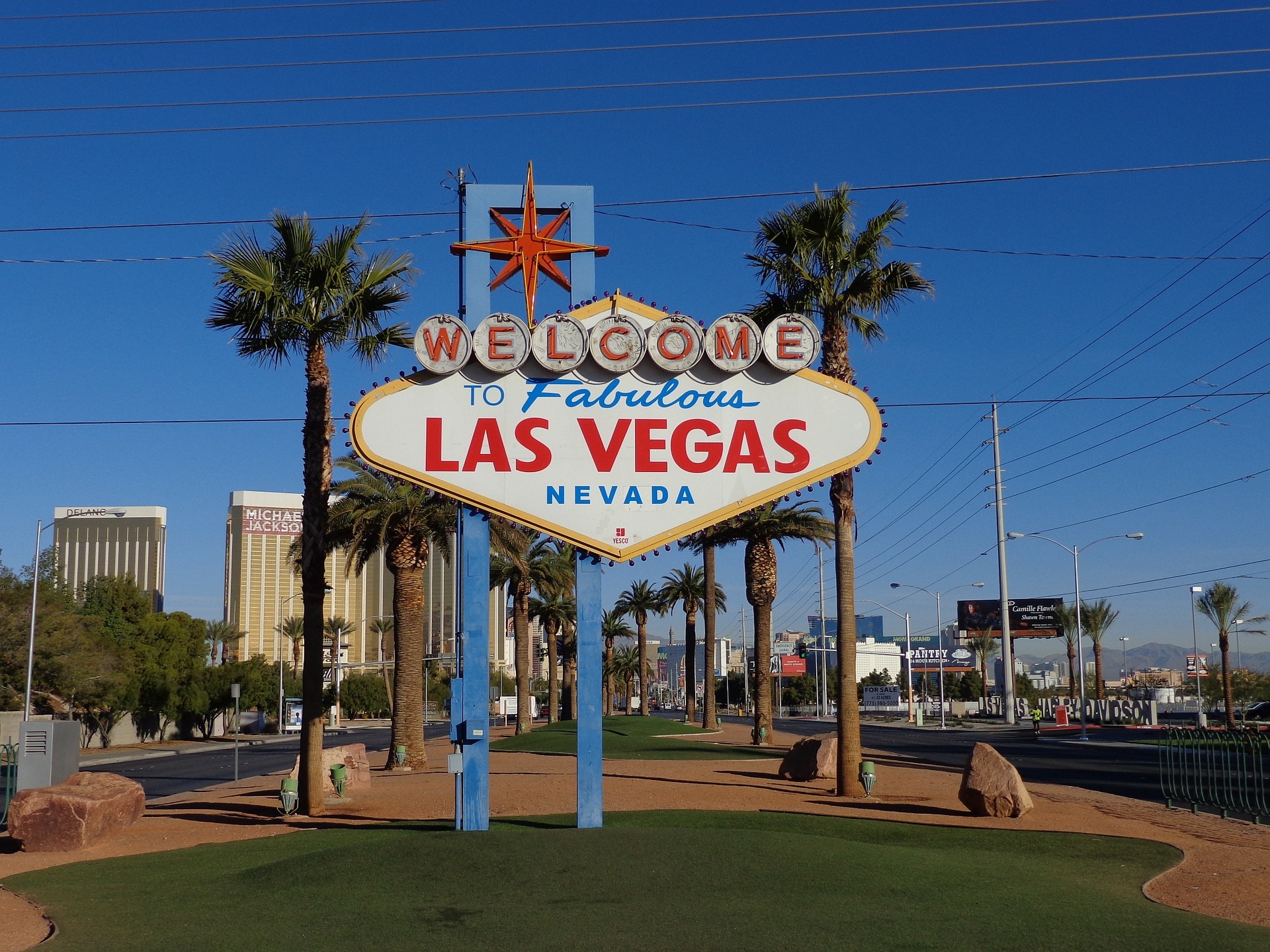 It doesn't matter if you are moving far away or from one end of town to the other. Moving is not easy or simple at any time of the year, especially during the Christmas holidays. This is the time to spend with your family and friends, or perhaps kiss under the mistletoe. Make sure you can relax during this special time of year. In that case, you should arrange professional movers and storage in CA and then
celebrate
Christmas in Las Vegas before the move in peace.
We researched what's worth visiting in Las Vegas during this holiday season. Take a look, you might find something to suit your mood. Whether you are alone, with family, with friends, or on a date.
Here is what makes celebrating Christmas in Las Vegas so special
What is it that
makes Las Vegas so special
and different
 from other cities around the world? We do not think it's just gambling, although the state of Nevada is the only one in the U.S. that has legalized this vice. It is also not because of the ladies of the night and the rich nightlife, because all this is available in other cities in the world. However, here everything is subordinated to the entertainment industry. It is present at every turn and every hour of the day and night.
On the street, especially on Las Vegas Boulevard, known as "The Strip", you will meet dozens of costumed comic book heroes. Also, you can find characters from Hollywood blockbusters. With whom you can have your picture taken for a reasonable tip and take home interesting memories of this place. You'll meet Batman and Robin, Spider-Man, Homer Simpson, and the pirates from the Pirates of the Caribbean movie. Maybe Dick Tracy, Minnie, and Sheila, the Man in the Iron Mask, the Iceman. Of course, the bearded character with the plastic tiger from the movie is known to us as "The Hangover in Vegas". And many, many other familiar movie characters. Of course, there are also the inevitable cabaret beauties. As well as the legendary Elvis, who is ready to take a photo with you for a few dollars. 
Las Vegas shines the brightest
What is it that makes so many people flock to this city and what attracts them here? Except, perhaps, if you decide to get married in one of the numerous "Wedding Chapels". You can see more or less similar things in Amsterdam, Rome, London, and Paris. In the famous "Miles Store" in the hotel "Planet Hollywood," there is a ubiquitous T-shirt with the inscription
"What the hell happened last night
". It perhaps in a unique and best way explains the most important feature of this city.
Vegas offers an undivided sense of nonchalance, of relaxation. Jumping out of the clichés of the behavior of people burdened by everyday tensions at work and in life in general. Escape to a city that will not ask you why you entered the hotel in shorts and flip-flops. Why do you walk the streets and hotels with a glass of whiskey and why do you wear a hat that glows at night?
Here are a couple of ideas on how to celebrate Christmas in Las Vegas
If you decided to go through the process of moving during the Christmas holidays, at least make sure to save some time for relaxation. And the right way to actually do so is to hire one of the professional
cross country moving companies in Los Angeles
. Because with their expert and efficient service, you will actually have enough time to celebrate Christmas in Las Vegas.
Once you have that sorted out and know that your belongings will arrive safely, you can enjoy yourself. We have listed several ways to spend the Christmas holidays and nights having fun. Whether you spend them with your family, friends, partner, or alone. There is a little bit of everything for everyone. Anyway, you do not have to worry about fun in this city, because Las Vegas will not betray you!
Glittering lights – Get ready to be amazed
Before you leave Las Vegas, be sure to experience a drive-thru light show at the Las Vegas Motor Speedway.
The 2.5-mile track is filled with more than 5 million twinkling lights. It will put you and your loved ones in the Christmas spirit.
In addition to this joy, this event collects a portion of the tickets sold and donates it to charity. The Glittering Lights Festival is one of the largest amounts of money raised each year for children's charities in Southern Nevada.
Christmas is a time to be especially generous.
 The donation cart is available on-site at Glittering Lights. You'll receive a $5 discount if you bring a bag of used items to donate to Goodwill of Southern Nevada.
The ice rink – A true winter wonderland
Los Angeles perhaps isn't the place to go ice-skating, but if you are still going to move there, we advise you to hire Las Vegas to Los Angeles movers,  so your moving doesn't feel as painful as landing on the ice! Also, we know in LA you'll be spending Christmas at the beach. So, spend this Christmas as wintery as possible.
In that name, the Boulevard Pool will once again be transformed into a 4,200-foot-long ice rink. Where you can experience a winter wonderland. The fun is suitable for everyone, whether you want to come with kids, family, or friends. It's also perfect for a first date, because who can resist the twinkling lights and Christmas atmosphere? Also, another idea for the perfect date: watching a movie under the open sky! You can visit every Monday and Tuesday, even on Christmas Eve and Christmas day. If you want to spice up this adventure, you can do so by ordering great cocktails. This year the offer is very interesting. Here are some of the cocktails you will find on the menu:
Champagne on Ice

Campfire Delight

Hot (not Hot) Chocolate Mule
Just the names make us thirsty, and we bet your taste buds will be happy too.
For the ones with a small or big appetite, you can have salty and sweet bites. No one wants hungry and angry mood around, because the Grinch is not invited this year. 
The Alice – An Immersive Cocktail Experience
Discover the three-dimensional cocktail sensation! Even though this book by 
Lewis Carroll
is intended for children, we adults find ourselves very much in Alice's problems. Therefore, this event is dedicated exclusively to 21+, where we can finally free ourselves from the vertigo of life! A
t this event, you will have the opportunity to prepare two Wonderland cocktails, solve various puzzles, devour an "Eat me" biscuit, paint the roses red (beware of the Queen of Hearts), and much more.
This event runs through the end of January, so maybe hurry before you hire 
Las Vegas to San Francisco movers
, go and experience the show because we all know:
What happens in Vegas, stays in Vegas.
Bellagio fountain – A show you must visit
The Bellagio Fountains are worth a visit any time of year and are a very popular Las Vegas landmark. But since Christmas makes everything around us a little more special, the same goes for the water show. Experience a spectacular show of carefully woven water, music, and lights that captivates its admirers. It is the most ambitious, choreographically complex water show ever conceived.
Not only is this water show a breathtaking experience, but also plays a song we all know:
Santa Baby
. By worldwide pop icon 
Madonna
. You will also hear the very famous
Oh Holy night
by
Placido Domingo
, and many more.
The water show is definitely for everyone, and hear this: You do not need a dollar to attend the show – the entrance is completely free. Even if you think you are fated to live somewhere else, Portland by chance and you choose
Las Vegas to Portland movers
, you cannot miss a fountain like this. Because we know that everything shines brightest in Las Vegas.
Music shows – Concerts you can't miss
We have all been to a concert at least once – jumping, singing at the top of our lungs, tearing up the air with imaginary batons, bobbing our feet on the floor and banging our heads, dancing until our shoulders dislocates, or just enjoying ourselves without saying a word. Regardless of how you experience the concerts of musicians whose work you appreciate, you will agree that the passion and energy of our audience are captivating and leaves none of the artists indifferent.
If you're a lover of good music and an incredible audience atmosphere, it might be a good idea to treat yourself to a concert this Christmas.
We looked up what's on for Christmas in Las Vegas this winter for you, and there are some big names on the schedule
Pop scene: Adele, Usher, Bruno Mars, Gwen Stefani, Duke Dumont

Country scene: Miranda Lambert, Casey Donahew, Luke Bryan, Cody Johnson

Rock: Aerosmith, ZZ Top, Tenacious D

Indie & Alt: Lost Kings, Maneskin, Sugar Ray
We know Seattle is also a hip place in terms of the music scene and you'll have time to attend a concert later in the year. Imagine the following scenario. Instead of going through the stress of packing your entire life into a dozen boxes, you can hire
Las Vegas to Seattle movers
. And while your belongings are safe and sound, you celebrate Christmas in Las Vegas one more time before the move.
Magic you deserve this year
We all like a little bit of 
magic
in our lives and at this time of year, we don't even have to try hard. So, spice up your Christmas celebration in Las Vegas just a little more. The inevitable
Cirque du Soleil
has a varied repertoire for you to enjoy. 
This December you have the opportunity to see one of the top 3 visited shows of Cirque de Soleil and listen to the hits of 
King of the top-Michael Jackson
. If you grow up listening to mega-hits like
Billie Jean
,
Beat it
or
Smooth Criminal
get ready to get emotional.
The legend was born 
5000 miles away
from 
the city of Las Vegas
in faraway Liverpool. It was inevitable that their music was heard worldwide, and they are considered the most influential band. What proves that they are timeless is the fact that we heard them first on the radio, then on vinyl, CD, and now directly from our third hand – cell phone.
This December you have the opportunity to hear 
the Beatles
soundtrack combined with a magical performance by Cirque du Soleil. It will take you across the universe. And if your next home isn't across the universe, rather Phoenix and Las Vegas to Phoenix movers aren't professional art performers, they will make sure to give you professional and seamless service.
Celebrate Christmas before the move stress-free
We hope this article gives you some ideas on how to
 celebrate Christmas in Las Vegas before you move
. Let's say that at least one of these activities fits your celebratory mood. Of course, we want your move to go as smoothly as possible, without unnecessary stress, and entirely in the spirit of the holidays.
If you have any doubts or questions, whether you live in Los Angeles and want to hire 
residential movers in Los Angeles
or Las Vegas, San Diego, Seattle, Portland, Phoenix, or San Francisco. Please do not hesitate to contact us. We would be happy to clear all your doubts and get your thing done while you celebrate Christmas properly. We know it's not easy to leave Las Vegas. The city is synonymous with 
glitz and glamor,
 and you should leave it in style, too – and we will take care of that. That's all folks. 
We wish you Merry Christmas and a Happy New Year!