The Pros and Cons of Locating Your Business in San Francisco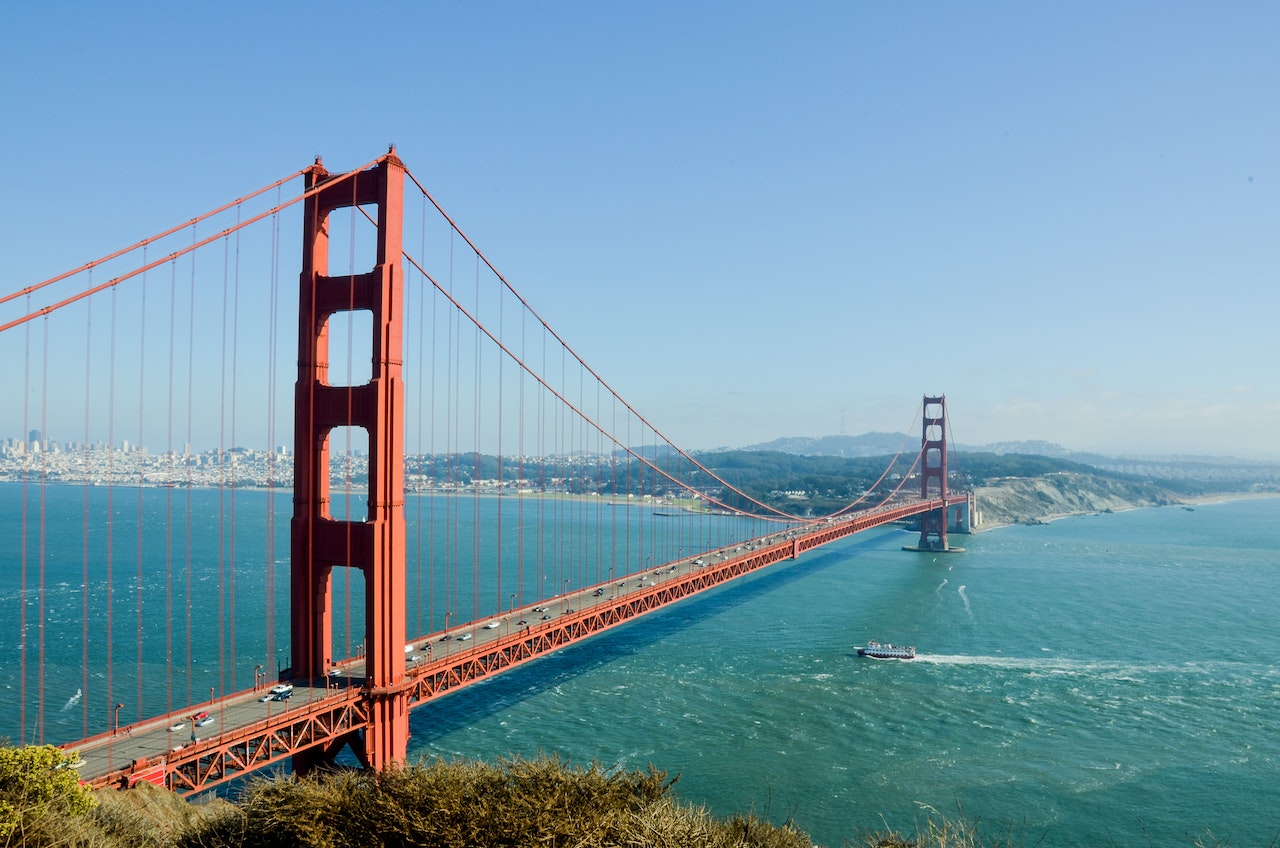 San Francisco has become known as the tech capital of the world. And as such it attracts a lot of businesses. But just as with any other city, it has its good and bad sides. And you should be aware of both sides before deciding whether you want to move your business there or elsewhere. As one of the most reliable
commercial movers in San Francisco
, we have helped a lot of people move to San Francisco and relocate their work here. And
our experienced movers can help you move quickly and efficiently
too. But before that, you should learn more about the pros and cons of locating your business in San Francisco.
San Francisco is a beautiful city
San Francisco is famous for many things, from the Golden Gate Bridge to the steep streets, and Alcatraz.
It is a beautiful city with a population of 815,201. And it has great public and private schools
. And it's also home to a lot of great colleges and universities. Nowadays it is also famous for being the global tech hub with a lot of great universities and healthcare. And since June 2022 the Bay Area is famous for being home to four of the fifteen world's largest companies. And there are a lot of great and reliable
moving companies San Francisco
to help you move there. San Francisco is also a great place to live if you like the arts. You can go and visit all kinds of museums like:
San Francisco Museum of Modert Art
SFJAZZ Center
San Francisco Symphony
de Young Museum
San Francisco Ballet
California Academy of Sciences
San Francisco Opera
Locating your business in San Francisco means that it's going to be in the heart of the tech industry
One of the biggest advantages of locating your business in San Francisco is the fact that
you would be at the heart of the tech industry
. Networking is important in every kind of business, and by locating your business here you are going to have a lot of networking opportunities. Then there is the fact that there is a big pool of qualified people to hire from, especially when you start expanding your business. And that is important in such a fiercely competitive business environment. A lot of people that
commercial movers Los Angeles
have moved to have said that the prestige of running their business in San Francisco has helped their business substantially too. Both in hiring high-quality employees and getting good clients.
The high cost of living is a big disadvantage
Due to San Francisco being the heart of the tech industry, the cost of living is very high. And the prices can be quite steep.
It is one of the most expensive cities in the country
. And the median home value is $1,152,300 while the median rent is $2,010. All of this has driven the office rent prices up too. And you are going to be paying around $67 per square foot. While this might be much higher than in other places, it is the cost of running your business in a great location. And a lot of people are willing to pay that price because it's worth it. Due to all the benefits that they get from running their business in San Francisco. And that is why
local movers in San Francisco
are always busy, and you should hire a crew long ahead of the move.
One of the disadvantages of locating your business in San Francisco is the high crime rate
While it might seem to not make sense since it's such a rich city with so many big companies.
San Francisco has a big crime and homelessness problem
. And it has been driving people and companies out of the city. Yet despite that, a lot of people and companies do choose to stay here. And it still has a strong economy and a lot of big companies. Still, the chances of your car getting stolen or of getting robbed are much higher in San Francisco when it's compared to the national average. But the
homelessness problem might be improving
lately and hopefully, it will keep doing so. These are all things that you should keep in mind when deciding whether to locate your business in San Francisco or not.
Easier access to capital is a big advantage
You can find investors outside of San Francisco too, but not as easily. While
San Francisco is home to a lot of prominent venture capital firms, angel investors, and incubators
. It is much easier to get money for your business than anywhere else in the United States. And maintaining consistent cash flow is important for growing businesses, especially if you are growing it in such a competitive environment. And that is why so many people choose to move their business to San Francisco despite the high cost of living and high crime rate. It is still worth it. And it's a great place to run your business and grow it. Just make sure that you take your time with the research. And make sure that it is good enough for you and that you are okay with all the disadvantages.
Your business will grow faster and easier
With
a lot of access to capital
and highly motivated people, it is inevitable for your business to grow rapidly. People in San Francisco have a great work ethic. And that is going to become part of your business too. Including all the people that you end up hiring when your business starts growing, which will in turn promote even faster growth. The whole environment promotes growth and innovation and that is why so many people are moving their businesses to San Francisco. And are thriving because of it. It's one of the biggest benefits of locating your business in San Francisco.