Guide to an Effortless State to State Move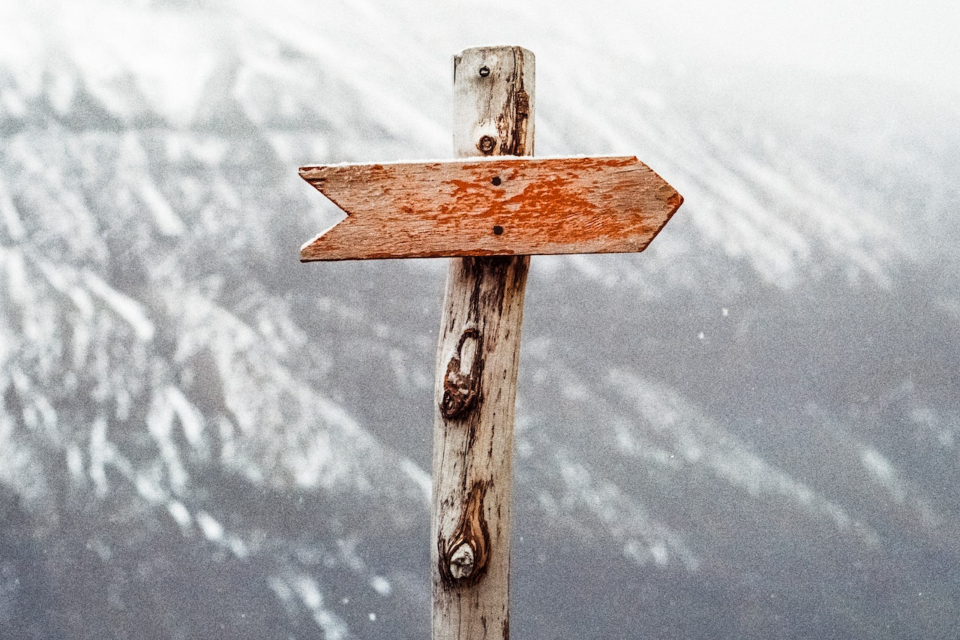 State to state move is a great way to start a new chapter in your life. And at the same time, it will represent one of the biggest steps in your life that will bring you many benefits. But, moving from state to state has its pros and cons. However, during your move, there is a possibility that you will encounter various challenges, which can give you a headache. But don't worry because
there is a way to make the whole thing easier
. Finding and hiring reliable
movers and storage CA
will be the right step for you on this journey. So, in order to give yourself an effortless state to state move, take a look at our guide in which we will reveal many useful tricks and tips. And also, we will introduce you to many more interesting facts about this move.
Are you ready for the next step?
What state to state move can bring you?
Headaches aren't all that this move can bring you. And neither are the challenges. Sate to state move will open up some new opportunities in your life. Let's say,
moving from California to Arizona
brings you a completely different way of life than the one you currently live in CA. The amazing nature of Arizona needs to be explored! According to data from ABC 15 Arizona,
Arizona's population grew by 1.3 percent from July 2021 to July 2022
. Also, research has shown that
people are mostly moving because of the low cost of living.
According to data from bestplaces.net, Arizona rates 106,4 out of 100 of the national average, while California has a score of 149,9. So, basically, a state to state move gives you the opportunity to have a new beginning. It doesn't matter if it's a temporary move, for work, or if you're moving to stay there. Also, you will have the
opportunity to meet new people, get to know another culture and create a new social life.
But what is most important, you will experience personal growth. You will expand your possibilities, find a new comfort zone, get to know a new culture, and history and you will be able to define your new goals. But what is also important is,
don't forget your old friends!
There are some cons – as with anything
Whatever you do in life, whatever you buy, wherever you move, it will always come across pros and cons.
So, state to state move opens the door to new possibilities. It opens up possibilities for advancement and a better life, but know that
you will always be missing something
. Let's say when
moving from California to Austin
, you will surely miss the Californian beaches like Seacliff State Beach, The Lost Coast, and many others. Austin is a city located in the central part of Texas and unfortunately, there is no beach. But, it offers other attractions like the river, the Texas State Capitol, Lady Bird Lake Hike-and-Bike Trail, Barton Springs Pool, and more. So, let's see what are the cons of state to state moving:
Parting with family and friends
Difficult get used to a new environment, new people, traditions, and culture
Creating new habits. This can be a difficult step for your children.
State to state moving is a stressful process
Nostalgia
Challenges you may encounter during your state to state move
In order to be able to take full advantage of our guide to effortless state to state move, you must be familiar with all the challenges that this move can bring. As with all pros and cons.
One of the main challenges of this move is the distance
. For example,
moving from California to Dallas
is based on a long distance, which according to the data from DistanceFromTo is 1,312 miles. Moves like this require a lot of planning, but also the appropriate professional help. But, even
when it comes to moving to Dallas, people often face challenges such as traffic and congestion, polluted air, high property taxes, and much more.
During your move, there is a possibility that you will encounter challenges related to the moving process itself, such as packing, sorting things, organizing time, choosing a reliable moving company, and much more. We can solve one thing right away, and that's why we recommend safe and proven
long distance moving companies California
.
They are at your disposal from the beginning to the end of your move
. In addition,
another challenge is choosing the best housing option, as well as finding new friends.
And if the move for work, your challenge will be that you may live somewhere you did not want.
Guide to effortless state to state move
The move can be successful in the end. But the road to success was never easy.
This time you decided on a state to state move, and we decided to help you. That's why we and our
cross country moving companies Los Angeles
have prepared a simple guide for you that will help you have an effortless state to state move. Our guide will also be presented as a checklist, so you will be able to simply use it. Here we go!
Plan you budget
Visit your new city/state
Gather your relocation documentation
Find a new place to live
Make a detailed moving plan
If you think of something else, you can always add it to your list.
One of the most important things is that you have a reliable moving company by your side
that will help you deal with every challenge and every obstacle and lead you straight to a successful move. If you haven't found one yet,
contact us
. We are here, and we are waiting for you! And be sure to follow this guide, step by step!
Plan your moving budget
When it comes to a move of about 1,200 miles, its costs can range from about $4,300 to $5,000.
Of course,
costs can vary from move to move.
And the costs can also be affected by other factors (quantity of things, moving period, special services, etc.) which can additionally increase the moving price. The cost of moving can be up to an average of $11,000 with full moving services, longer distances, etc. So, to make sure you are ready for this, you need to take care of your budget. What you need to do is to plan your budget down to the smallest detail.
Carefully consider all expenses
and compare them with the amount of money you have at your disposal. And of course,
if you are able, set aside some money for unexpected situations.
Before moving, visit your new city/state
In order not to get into a situation where you feel lost after the move, organize a mini-excursion. Visit the city/state you are moving to.
Get to know the new environment, find new places
, and you will see that everything will be different. If you do this, it will be easier for you to get used to everything that awaits you after the move. If, for example, you are moving from San Diego to Portland, you will have the opportunity to get to know a slightly different world.
San Diego to Portland movers
advise you to make this another task to do on your moving checklist. Portland is a large city in the state of Oregon and, according to NICHE data, approximately 647,176 inhabitants live here.  Portland has over 279 city parks and green areas. And one of the most popular is Washington Park.
Gather your relocation documentation for state to state move
Even when you move from one city to another, it's necessary to collect all the documentation. But when it comes to state to state moves, this is one of the most critical tasks. That is why we will present you with a complete list of documents that you will need this time:
Report on change of residence
Passports, visas
Medical documentation of the whole family
Your children's school reports
Landlord recommendation
Credit cards and personal documents
Employer recommendations
In cases where it's a question of moving to another state, it's almost impossible to return for forgotten things. Therefore,
Phoenix to Los Angeles movers
advises you to
check your relocation documentation twice
. Also, if you are moving to Los Angeles, you will really fall in love with this city. This is a city with almost 4 million inhabitants, and it's one of the best places to live in California.
And people from all over the country are moving to LA in hopes of making their dreams come true!
Find a new place to live
This is one of the most essential things on our list. Because
if you move out of your state and haven't found a new place to live,
you will be in crisis
. Of course, there are always hotels and other types of lodging, but they aren't always the best option. Because it will only be an additional expense. So, when you visit your new city/state, it would be ideal to find a housing option for you. For example,
when you are moving from San Diego to Las Vegas, at least one month before the move, tackle this task.
We all know that Las Vegas is a big city, where you can find the
best casinos
, and we believe that you will have a great time here. When it comes to moving to Las Vegas,
San Diego to Las Vegas movers
advise you to research housing options before you pack your suitcases. For example, Las Vegas rent according to NICHE data is $1,219, while real estate prices are around $302,100.
The real estate market in Las Vegas is very favorable and we are sure that you will find the best option for you.
Make a perfect moving plan
If you want to have an effortless state to state move, there is one more thing you will need to take care of.  And that is the moving plan and organization of your move. Once you've set a moving date and made an agreement with your moving company, it's time to plan. Also, your chosen movers can help you with that. What is important is that you
plan every step, especially the packing process
. Also, there is one more thing you should know, and that is that
the price of the shipment is also affected by the number of your belongings
. And also, moving all your house inventory may not be worth it. That is why it's very important to carefully sort and declutter your home. Even our movers advise you the same. Because if, for example, you are moving to Seattle, the distance is 1,135.6, which is a very long way. So, think about how hard it would be to move all the furniture from your home. But,
if you want that, it's not a problem
, because there is no situation that our
Los Angeles to Seattle movers
can't handle. If you are moving to Seattle, here is some useful information.
This city is known for its coffee culture
, and if you are a coffee lover, you will really enjoy it here.
Are you ready for your state to state move?
So, now that you are familiar with all the pros and cons, as well as the challenges of state to state moves, we are sure that you are ready for your big step. What we advise you to do is to keep this guide to effortless state to state move with you and that way ensure your path to success. Of course, a
moving plan is an indispensable part, as well as professional help
. Good Luck! References: https://www.bestplaces.net/cost_of_living/state/arizona https://www.bestplaces.net/cost_of_living/state/california https://www.abc15.com/news/business/census-finds-arizona-to-be-a-top-5-state-for-in-migration https://www.distancefromto.net/distance-from-california-to-dallas-us https://www.niche.com/places-to-live/portland-multnomah-or/ https://www.niche.com/places-to-live/las-vegas-clark-nv/#real-estate