How to Help Your Elderly Parents Move from San Diego to Portland?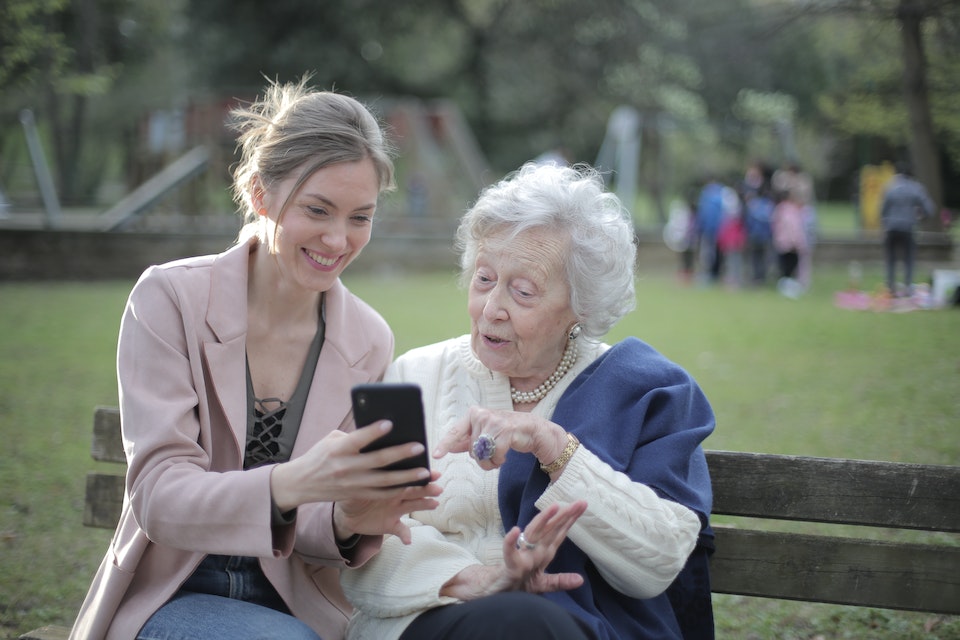 Relocation is a challenging maneuver for anybody, but it can be especially difficult for the elderly. If your parents are about to go on a move, especially a cross country one from San Diego to Portland, make sure to help them out. It is a noble thing to do,
and they will surely appreciate it more than you can imagine
. So, what is the best way for you to do this? We're sure that you want to ensure both their safety and the safety of their belongings during this journey, and
Rockstar Pro Movers CA
can help you out with that.
Our San Diego to Portland movers will transfer the belongings of your elderly parents in the blink of an eye
, which will lead to their quickly settling in Oregon's largest city.
Why are elderly people leaving San Diego and California?
As you're probably already aware, California has become really expensive to live in. The cost of living in the Golden State is among the highest ones in the nation and cities like Los Angeles, San Francisco, and San Diego have become really hard to afford.
The biggest pressure, more often than not, falls on the shoulders of retirees.
They depend on their pension, and if that income isn't high enough to ensure the quality of life they desire, they are seeking
moving services California
in order to relocate to a place where they'll get that opportunity. Retirees in San Diego started experiencing real problems a while ago.
25% of them stated that their social income is not enough to match basic needs.
So, when you face this problem, it's only natural to think about moving. And, many of them have moved, or are planning to. So, no wonder why
cross country moving companies Los Angeles
have so much work to do. It's enough to mention all the elderly people who are leaving the Golden State's major cities to see that moving trends have become a real issue in California.
And that is even without mentioning other age groups.
Portland is one of the most common choices among San Diegan retirees who decide to leave their city
Moving from San Diego to Portland is the preferred choice for many San Diegans who are on the move. In fact,
since the pandemic started, around 3,000 people have completed this relocation
. And, this is not just about San Diego.
Los Angeles interstate movers
are relocating people from all over California to Oregon's largest city. But, why Portland?  Well, for starters,
the City of Roses is 22% less expensive than San Diego
, which is quite a difference. If we take a closer look at the housing price, we'll see an even bigger gap.
If your parents want to buy a retirement home, they'll pay almost twice less in Portland than they would in San Diego
. The median home price in Portland is just a little over $400,000, whereas in San Diego, this price goes well over $650,000. Although Oregon and the
City of Portland
aren't cheap, they're simply nowhere near expensive as the Golden State. So, you can now understand why so many people are calling San Diego to Portland movers and asking them for professional assistance in order to successfully relocate to Oregon.
Oregon is more tax-friendly toward retirees than California
Before you give a call to
long distance moving companies California
and ask them to relocate the belongings of your parents, it won't hurt to learn a few things about Oregon's tax system and its benefits for retirees. We all know that the tax system in California is not so friendly. In fact, California is among the states with the highest tax burden. Even elderly people, or retirees to be precise,
have no particular tax benefits in the Golden State.
Truth be told, social security income isn't taxed, but the same can't be said about other forms of retirement income that are taxed at rates high as 13%. Oregon is somewhat similar regarding this matter. Social security is not taxed,
but other forms of income are
. However, in Beaver State, it is at the max rate of 9,9%.
Unlike California, Oregon doesn't impose a state sales tax and doesn't levy a local sales tax.
This could be great for some retirees who are looking to sell something they no longer need. So, if you want your elderly parents to enjoy these benefits as soon as possible, you might want to call
residential movers Los Angeles
and ensure a safe and quick transfer.
With a big distance between the cities, moving from San Diego to Portland is easier with professionals
The
distance between San Diego and Portland is 1083 miles
. You surely wouldn't want your elderly parents to move all by themselves. Of course, you're there to help them out. Still, even you can't do too much, which is why hiring San Diego to Portland movers seems like the best choice. Especially with some bulky valuables, like pieces of furniture, the assistance of
furniture movers California
is crucial. No matter how hard the relocation is,
they will be able to rise to the occasion and transfer your parents' belongings safely
. Here's what you can expect from moving professionals in the Golden State:
Politeness and diligence
A quick transfer
Guaranteed safety of items
Stress-free move
Avoiding all the hard work
And, no matter if it's a household or an office move, you'll have both residential and
commercial movers California
at your disposal.
Moving from San Diego to Portland is an exciting adventure for your elderly parents, and certainly a step in the right direction
When it comes to Portland as the moving destination, it's definitely worth giving it a chance. Not much can go wrong after your elderly parents move to the City of Roses. But, the period before that, known as the moving process,
isn't always a smooth ride.
That's why it's better to have professional San Diego to Portland movers by your side.
That way, everything will be completed in a safe and timely manner, just like both you and your parents wanted it to
. We wish you good luck!