What to Expect When Moving from Phoenix to San Diego?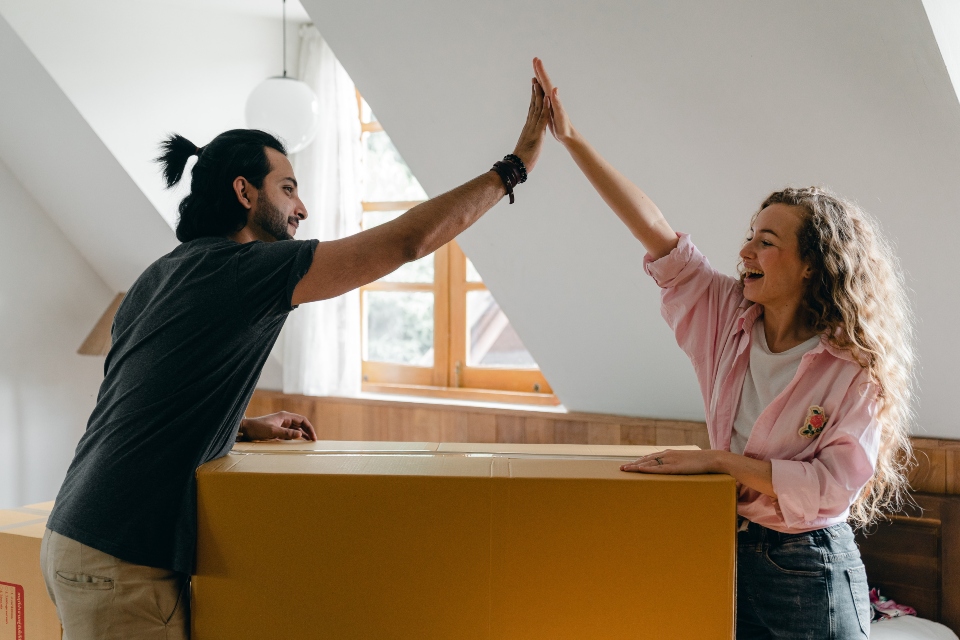 Interstate moving may sound like a pretty big challenge and a lot of people will consider doing it in the first place. Since
Rockstar Pro Movers CA
is carrying out these relocations, you should know that the truth is much different than that!
With the right information and a professional team, you will be in your new home before you know it!
Moving from Phoenix to San Diego is one of those relocations where you must prepare for a change. From getting to know your new community all the way to say goodbye to your current one, you will have a lot of interesting tasks.
Here is everything you should expect and some tips on how to do it right!
Moving from Phoenix to San Diego
Every relocation should start with a good and strategic plan.
Apart from moving tasks, it should include others more related to you
. After all, you are moving far from your home and it is always good to know what is waiting for you upon arriving. Time plays a huge role in this process and it is highly advisable that you understand how to deal with it. Of course,
long distance moving companies California
will be of great assistance and will carry out the most important parts of your relocation! To prepare for their arrival,
you must explore San Diego
and get to know it from the distance. As a result, blending in will be way easier!
Leaving Phoenix, Arizona
Leaving your home is never easy and all those blues are pretty normal. But if you focus on some other things around you,
it will be much easier to deal with nostalgia
. These two cities are 354 miles apart which means there is a long way in front of you!
Your first step is making sure that you leave Phoenix properly.
As soon as you make all arrangements with mores and choose suitable
moving services California
start preparing. Make sure you inform your employer about moving from Phoenix to San Diego. They will want to know about it as soon as possible for various reasons. You may even get a chance for remote work which will be fantastic in case you are interested in it.
Phoenix, Arizona is famous for many important headquarters, like Bayer Corporation and Bergmann Group and many of them have departments in other states. 
If your kids still attend school, make sure you inform them as well. Schools in Phoenix tend to issue certain documents for students going to different states, and you will need those.
This will also give your kids enough time to say goodbye to their classmates and teachers. 
Things to expect in San Diego, California
If you never had a chance to visit San Diego before, you are in for a surprise. This beautiful place is a major city in California and that pretty much says it all. Moving from Phoenix to San Diego means you are ready for a change so you better embrace it on time! From checking out new locations to meeting your San Diego community, these tasks will make you busy for quite some time! Luckily, with the right tips, you will know exactly where to start and what to focus on! Apart from making a deal with some of the
cross country moving companies Los Angeles,
here is what else you should do!
Get to know your new community after moving from Phoenix to San Diego
There are a lot of neighborhoods in San Diego that could suit your needs. For those who are looking for a more urban lifestyle and something they had back in Phoenix, downtown is the best option.
There you will find all kinds of attractions, traditional and luxurious restaurants and a lot of tourists!
Downtown San Diego is famous for its diversity so expect to see people from all around the world. In recent years, t
he Phoenix-San Diego route has become extremely popular, mostly because of good job opportunities and a slightly different lifestyle!
Your new neighbors will notice when
furniture movers California
arrive, no matter where in San Diego you decide to move. Give them a chance to properly welcome you as you will need to start
making new friendships
at some point!
You will love the climate
Moving from Phoenix to San Diego will bring you different weather conditions as well.
While there are four distinctive seasons in Phoenix, the weather in San Diego is much more comfortable.
Summers are hot while rain will only occur in late fall. This makes it perfect for spending countless hours at the beach and enjoying beach bars! Believe it or not, weather plays a huge role in your relocation. What you need to avoid is leaving Phoenix during heavy rains and snow.
This can make you more anxious and that is something you don't want.
Those who plan on hiring
commercial movers California
and moving their business should be even more careful. Your business needs to keep on running and delays are not an option!
Other things you should know when moving from Phoenix to San Diego
Many
Los Angeles interstate movers
will gladly carry out this relocation for you. When it comes to everything else,
always try to stay calm and positive.
It will take some time to get used to living in San Diego, but you will have fun along the way.
The entire process of blending in is much easier around other people, so start making new friendships as soon as you arrive!
If you encounter any difficulties, movers will be there to help you out!
Bottom line
And just like that, you will be calling
San Diego
your new, beloved home.
Visiting its attractions upon arriving will boost up your mood so make sure to visit the famous San Diego Zoo with your family!
All of you will have a wonderful time and will achieve an amazing bonding!