Is Moving to California Expensive?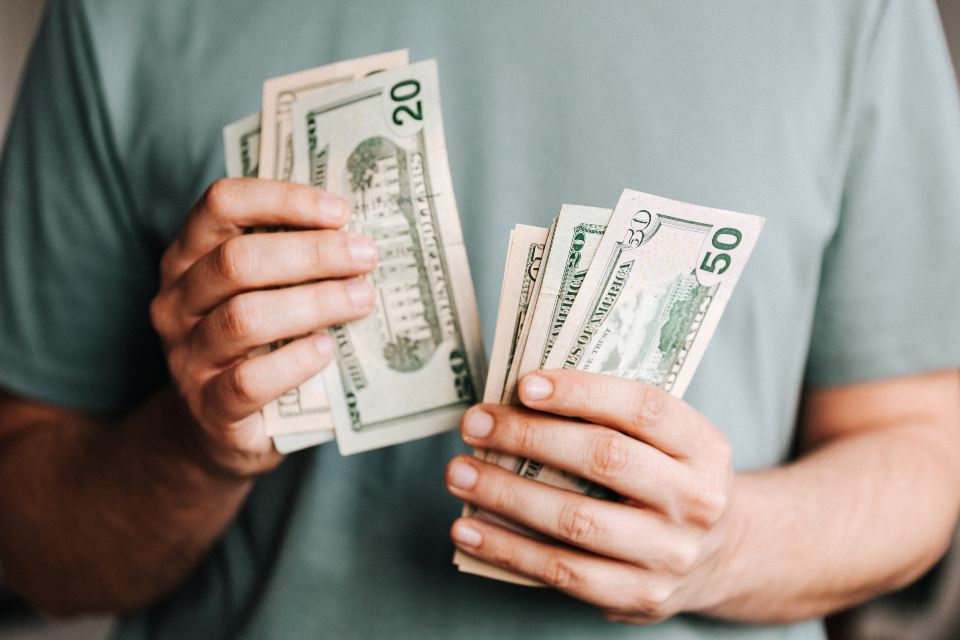 During your move to California,
there is a lot that you should be informed about
. Starting with living expenses, and lifestyle, all the way to moving planning, and budget planning, but also moving costs that you will have in this process. One of the questions that will cross your mind when you decide to take this step is
"is moving to California expensive"
. During your move, you can count on
movers and storage CA.
We will give you a lot of useful advice and reveal many interesting and practical things about moving to California. And what you need to remember is that not one move is the same or similar, but each one is a special experience! So, it's time to start!
What you can expect about moving to California?
First of all, one of the most important things on which the entire process of your move will depend is the distance. So, depending on which state you are from and from which distance you are moving to California, the duration of your move will also depend.
Cross country moving companies Los Angeles
usually
take a few days to organize your move and move you to your desired destination
. And the type of transport also plays a major role. So, what you can expect is that
this will be a job that will take a little longer unless you are moving from the neighboring state of California.
When we talk about the price of moving, it will also mostly depend on the distance you are moving. And in order to find out if your move will be expensive, you have to take into account all the moving costs that you will have in this process. We will introduce you to all moving costs in the rest of this story, but keep in mind that
the price of cross-country moving ranges from $2,200 to $15,000
. There is one more thing that you must know, and that is that
budget planning is the first item that you must do when you decide on this process.
Because that way you will make sure your budget can cover all the expenses. So, let's see how much moving to California can cost.
Is moving to California expensive?
The best thing to do when you decide to move is to be informed about all the costs you will have during your move to California. For example, every reliable
long distance moving company in California
will give you the opportunity to request a free moving quote based on which you will receive an estimate of your next move. What
you need to be informed about is whether your chosen moving company offers a binding or non-binding moving estimate.
If it's binding, the price you receive at the offer will be the final price of your moving and include all the services you have selected. Moving to California can be expensive. But it's most affected by the needs of your move. There are several main factors that can affect the cost of your moving, including:
Moving season. The moving season lasts from mid-spring to autumn. And during the winter period, you can find huge discounts on moving services.
Distance. The longer the distance, the more fuel will be needed depending on the type of transport. Therefore, the prices will be higher.
The quantity and number of items you are moving. When it comes to long-distance moving, some companies charge based on the number of items and quantity. The more things, the higher the price.
Types of moving services. You must know that there are special moving services such as piano moving, junk removal, etc. And they are often charged additionally.
So, when planning your move, consider these 4 main things, or
try to find some useful ways to save money during the move
. And that's what we thought of, and you'll be able to find them at the end of this story.
Moving costs you can expect during your move to California
By now, you could have heard and read many myths about moving. Start from the fact that moving to California is too expensive, difficult, tiring, or perhaps a big unnecessary expense. But
we will assure you that it's not quite like that!
The cost of moving will depend just on your needs, the type of move and other factors. Also, moving can be full of big challenges, but it shouldn't be difficult and tiring. Let's say bulky furniture can be a big challenge, but our
furniture movers in California
will successfully deal with it. And when we talk about expenses, for moving we can't say that is unnecessary.
Moving represents a new beginning full of new opportunities and therefore moving is everything but not an unnecessary expense.
So, the moving costs you will have during your move to California are:
Moving truck rental – $20 to $100 per day.
Packing and moving supplies – $40 for 10 medium boxes.
Professional help – from $800 to $2,500 per move, or $20 to $50 per hour.
Packing services – from $60 to $80.
Cleaning services – from $25 to $80 per hour.
Bashish for movers – from $72 to $144, or 10 to 50$ per mover.
Storage services – Average price is from $90 to $300 per month.
Transportation of your vehicle – average price is $1,650.
So, now that you have familiarized yourself with the basic costs of your move, you can proceed to budget planning, which will be of great help to you!
How to plan your budget?
We said that budget planning is one of the most important things during your move. Because that's the only way you'll be able to see if moving to California will be expensive for you. So, budget planning consists of several steps. After you have determined and informed yourself about the gray moving costs that await you, you need to add them up. You can add to that and determine the amount of money for sudden expenses. Remember,
it's always good to have savings on the side!
After that, look at your account balance, and consider the situation. Let's say you are moving from Las Vegas to San Diego, you can start by first calculating the distances, and the required amount of fuel and considering the transport solutions you have. Then, based on your possibilities, choose the most favorable option.
Las Vegas to San Diego Movers
advise you to make a list of your moving expenses and stick to it. That way you will be able to monitor the spending of your money. So, the
distance between these cities is 331.8 miles
. And based on that distance, moving costs would average from $2734 to $7812. Also, the best-moving route is I-15 S.
It's also important to plan your move thoroughly!
Moving to California can be expensive if you don't have a good plan for everything
. Actually, moving consists of many levels. Budget planning, moving planning, packing, preparing, etc. We have introduced you to budget planning, but we will also reveal to you why it's important to plan your move.
Planning a move is very important for your budget, and it can also give you the opportunity to save a little money
. So, if you plan your time well, make a to-do list, and plan the packing process, you will be able to do most of the work yourself. And in that way, save some money!
All you need to know about moving to California
If you thought that so far these are the only costs that you will expect in this process – Unfortunately, they are not. What you also need to know about moving to California, and what you need to add to your budget is
"money for the beginning"
. So, after you move, around until you find a job, you will need money. We can also call this the
"starting budget"
. So,
this budget needs to cover all the costs of food and accommodation for the first few days
, until you find a job and a new home, if you haven't already. So, now we will introduce you to business opportunities and housing options in California, and in that way, we will try to help you get settled quickly after the move.
What are the best business opportunities in California?
California is a state that has a very strong economy. In California, the annual income per household averages around $84,097. And if you are moving here for work, you have made a good decision.
The three leading industries in this state are information, manufacturing, real estate, rental, and leasing
. So,
maybe a successful career awaits you in these business sectors
. In addition to these industries, agriculture, tourism, film production, construction, and technology are represented.
What housing options await you after moving?
During the year 2022, the real estate market in California has become one of the strongest and most dynamic in the country, and therefore California can be considered a good place to invest
. For example, the real estate market in California has different prices. They differ from place to place. For example, in
LA the average price is $816,438, San Diego is $800,746, while in Sacramento it's $440,447
. And if you want to rent an apartment, the average rental price is around $1,900. And there are also other
renting costs to consider in your budget
. California also offers you a large selection of family houses, apartments, duplexes, and much more.
How to make moving less expensive?
As you can see by now,
moving to California can be an expensive experience
. Of course, depending on the needs of your following. Let's say, if you just want to transport your things without additional services, it can cost around $1000 or less. While, as you could see in the previous part, the total moving costs can be really high. So, we'll tell you how to make your move to California less expensive.
Choose an off-season moving date and take advantage of great discounts.
Plan your budget and stick to the plan.
Pack yourself, sort, and declutter your home before moving.
Instead of buying packing supplies, use what you already have in your home. (plastic boxes, bags, sacks, wooden boxes, suitcases, etc.)
Ask a friend for help.
For example, moving from Phoenix to Los Angeles is a long-distance move, 372 miles.
This type of move can be an expensive experience if you don't keep track of your expenses and reduce them
. So, moving from Phoenix to Los Angeles can cost from $328 to $4,505, depending on how many things you're moving, the moving date, and whether you'll decide on a DIY move or hire a moving company.
Phoenix to Los Angeles Movers
reveals to us that a
DIY move can be a cheaper option, but at the same time more challenging.
Also, the risk of sudden costs, damage to things, or unpleasant situations is greater. And when you take that into account, moving to a professional moving company is still a more profitable option.
It's time to move!
Now that you are informed about all the expenses you will have during and after moving to California, it's time to take the first step. Let your first step be planning your budget and organizing your move. But also don't forget that a moving company can best help you with this.
Although most people think that moving with a moving company is expensive and that it represents a luxury, many are wrong!
A
moving company can best help you save money and have a successful move.
So, don't think that moving to California is expensive in this case. Because the
interstate movers California
will spare you much larger unexpected costs and problems that may arise if you decide to do a DIY move. So, start your move! References: https://www.niche.com/places-to-live/san-diego-san-diego-ca/