West LA vs Beverly Hills – Which to Choose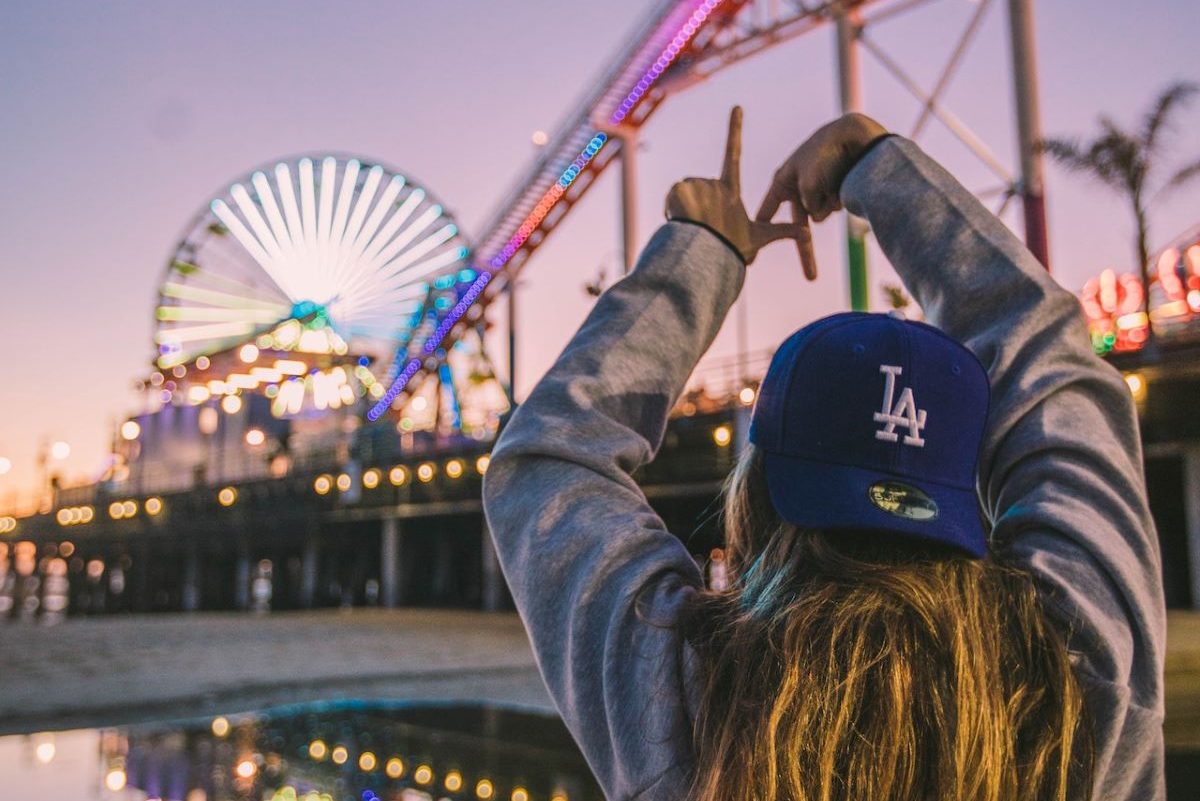 Choosing between West LA and Beverly Hills depends on several factors. It can be your lifestyle, budget, personal preferences, or all of the above.
Both areas have their unique characteristics, so you should consider what you're looking for in a place to live
. But sometimes, you do not have enough information to compare the two, and you can't be sure that the choice is good. So, let us compare West LA vs Beverly Hills and point out the beneficial factors and downsides of both places. This way, guided by your personal preferences, you can make the right choice. Let's dive right in.
West LA vs Beverly Hills – which one is the better for you?
West LA is a larger area with neighborhoods such as Santa Monica, Venice, and Brentwood. It's a bustling area with a diverse population, excellent restaurants, and thriving nightlife.
West LA is also home to many tech startups
, and it has a strong sense of community, with various events and festivals throughout the year. Beverly Hills, on the other hand, is a smaller and more exclusive area known for its luxury shopping, fine dining, and glamorous lifestyle. It's one of the wealthiest neighborhoods in the world and has a reputation for being a hub for the entertainment industry.
Beverly Hills is also home to some of the most prestigious schools in the country, making it an attractive option for families
. Now, this is just an outline to decide which is better for you. But before you contact
Rockstar Pro Movers CA
and start packing, we must go over the cost of living, education, employment, safety, transportation, and anything else a family needs for a comfortable living.
West LA, according to numbers
Our West LA vs Beverly Hills comparison begins with LA. This place is enormous, and it has almost 4 million people.
This is a paradise for extroverts and people who like to go out
, spend time meeting new friends, or those that like to hang out with neighboring families. The median age is around 35, which is considered perfect. Now, you probably want to know how much you must spend to purchase a property or at least rent one. If so, you will be glad to hear that despite popularity and comfort, this place is still somewhat affordable.
The median home price is around $900.000, with a home appreciation of 1% per year in the past ten years
. You can
expect to spend about $10k per square meter for a city center apartment
, while properties outside the city center sit at $6.5k. As for renting, a one-room apartment starts at $2.6k, moving to $3.5k for a three-bedroom apartment. Furthermore, the cost of living is surprisingly low. As a single person, you need around $1,200 a month to live comfortably in West LA without rent and utilities. A family of four will need to set aside about $4,100 for all expenses. Eating is between $20 and $40, while transportation is extremely cheap, with a one-way ticket standing at $1.80. And
moving services Los Angeles
companies offer are inexpensive as well, which you'll realize once you contact your movers. Despite people thinking that LA is expensive, you can still find places accommodating middle-class and somewhat lower-budget families.
How will you benefit after moving to West LA?
The benefits of moving to West LA are abundant. The job opportunities are endless, especially if you are in the tech industry, healthcare, entertainment, or hospitality.
Banking and finances, in general, are also good if you are qualified enough to land a high-paid job
. This is an essential aspect for the entire family and for you as a single person. Your children will benefit immensely because the education system in West Los Angeles is one of the best in the US. As a matter of fact,
it is twice better as in any other state in CA
. Depending on your children's age and interests, you might want to check some of the schools before you enroll. Notable ones are the University of California,
Santa Monica College
, Loyola Marymount University, Crossroads School for Arts and Sciences, Brentwood School, Wildwood School, and UCLA Lab School. As we have already said, LA is a place to have fun and spend quality time. Start by visiting The Annenberg Space for Photography Museum, The Hammer Museum, and The Getty Center with your family. If you are into museums, these are the most prestigious ones. Then the Santa Monica Pier is an iconic landmark for all outdoor activities.
It offers an amusement park, an aquarium, restaurants, and shopping, as well as stunning views of the Pacific Ocean
. Top it off by visiting The Troubadour, a famous live music venue in West Hollywood that has hosted some of the biggest names in music, including Elton John, James Taylor, and Joni Mitchell. All in all, you can never get bored in West LA. If you like it so far, you might be ready to contact
movers West Los Angeles
residents rely on and start packing. This fantastic place is waiting for you!
Now let us go over Beverly Hills' statistics
While comparing West LA vs Beverly Hills, we can tell you that
Beverly Hills is much more expensive
. And how would it not be when it is much smaller, with only about 32,000 residents? This means there are fewer job positions and a smaller and much more expensive real estate market. Overall, much more money is involved across the board due to the competition and high demand. The median age is 43, with most of the residents being homeowners. The unemployment rate is twice lower compared to West LA, with 6%, which is also the nation's average.
The median income is almost $90k, double West LA's
. And with such numbers, it's only natural that the median home price would be a whopping $3.5 million. This is reachable only to those with high budgets and great investment plans, though. As you can imagine, the real estate market mainly revolves around luxurious homes. The 90210 zip code is one of the most famous worldwide, and if you want to call it your own, you must pay a lot. But it all comes with great amenities.
Such a small place is full of great shopping options
, high-end restaurants, entertainment venues, great beaches, and fantastic nightlife. You can expect to spend at least $2,000 per month without any rent and bills. This number can increase if you spend more than regular families. Eating out is never below $40; it goes well over $100 for two people. Transportation is relatively expensive, with $3 for a one-way ticket. Luckily, most people own a vehicle, so transportation is just an option.
What can Beverly Hills offer to your family?
Education in Beverly Hills is top-notch.
West LA is good, but Beverly Hills is simply amazing
. Of course, most schools are private and cost quite a bit. But this is the price one must pay for the best education and guidance for their children. We recommend Beverly Hills High School, Hawthorne Elementary School, El Rodeo Elementary School, Horace Mann School, Beverly Vista School, Good Shepherd Catholic School, Emanuel Academy of Beverly Hills, and Page Private School. These are the best choices and a healthy balance between public and private schools. For high-end shopping, you must
visit Rodeo Drive, as it is the most famous shopping street in Beverly Hills
. Also, check out the Beverly Center, a shopping mall in Beverly Hills that offers a mix of luxury and contemporary brands. As for high-end dining, visit Spago, The Polo Lounge, The Ivy, and Wolfgang Puck at Hotel Bel-Air. These are world-famous restaurants and popular celebrity spots in Beverly Hills. Lastly, high-end entertainment is hidden behind The Wallis Annenberg Center for the Performing Arts, The Paley Center for Media, The Beverly Hills Farmers' Market, and various nightclubs. So, if this all sounds great, it is time to call
movers Beverly Hills
offers and start working on a relocation plan.
West LA vs Beverly Hills – What is your final choice?
If you're looking for a more laid-back lifestyle with a diverse community, West LA might be a better fit. However,
Beverly Hills might be a more viable option if you're looking for an exclusive and luxurious lifestyle
. Remember that Beverly Hills is generally more expensive, so it may not be the best option if you're on a tight budget. But you'll know more once you review your budget and consult with
local movers Los Angeles
offers for expert guidance. They will help you create a safe and affordable moving plan. Ultimately, it comes down to what you value most in a place to live. It's always a good idea to explore both areas, compare West LA vs Beverly Hills, speak to locals, and
get a feel for the neighborhood before deciding
. Hopefully, we have made this decision a bit easier for you.
References:
Best Places to Live in Los Angeles, California
, https://www.bestplaces.net/city/california/los_angeles.
Cost of Living in Los Angeles. (n.d.). https://www.numbeo.com/cost-of-living/in/Los-Angeles
Best Places to Live in Beverly Hills, California
, https://www.bestplaces.net/city/california/beverly_hills.
Cost of Living in Beverly Hills. (n.d.). https://www.numbeo.com/cost-of-living/in/Beverly-Hills-CA-United-States