A Newbie's Guide to Navigating LA's Crazy Traffic: Tips and Tricks for Commuting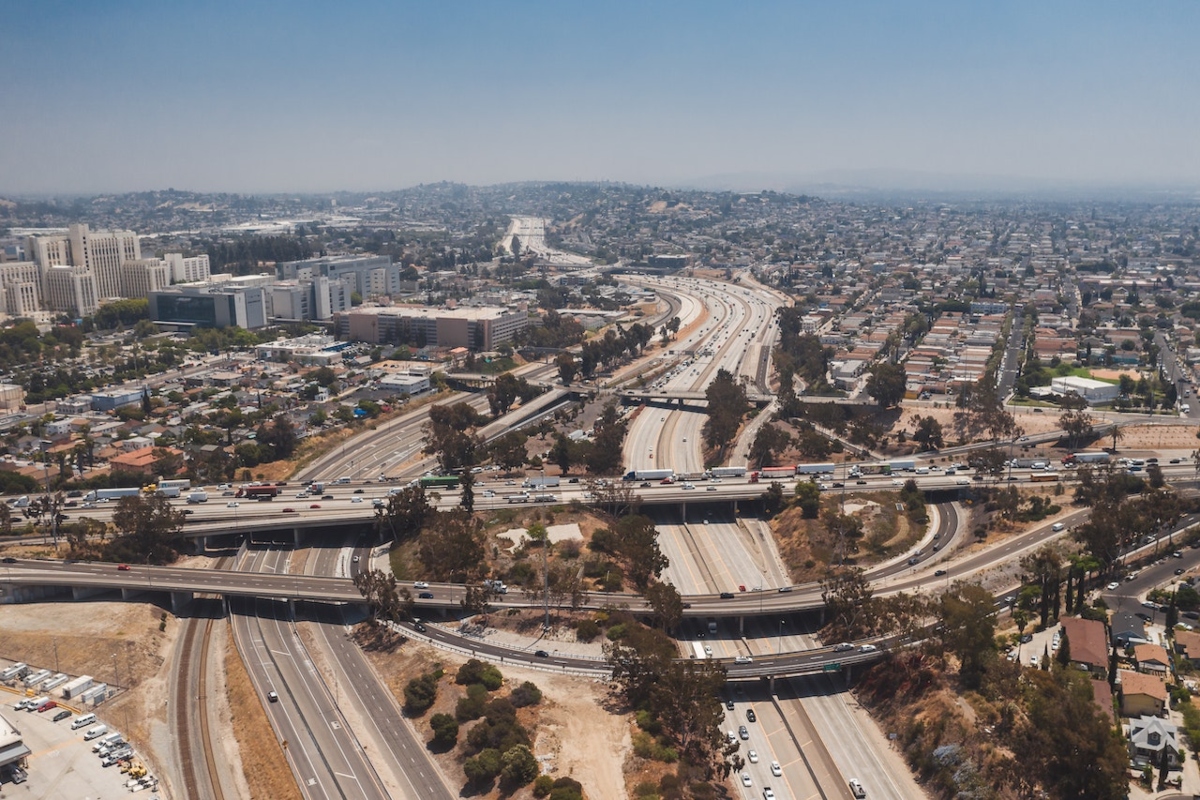 Just moved to LA? You've probably already gotten stuck in LA's crazy traffic and may have felt lost. However, don't worry about it. You'll get used to it in time. If you wonder how to get accustomed to heavy traffic or how to avoid it, you are in the right place.
Rockstar Pro Movers CA
reveals the
best tips for commuting in or around Los Angeles
. Stick to this guide to navigating LA's Crazy Traffic, and you'll find the perfect way out of LA's bottleneck. Get to enjoy the city of Angels without bothering about the traffic jam.
New in LA? Here's what you need to know about its traffic
Los Angeles is famous for its car culture, rush hour, and popular routes. Regarding the overall traffic, we can conclude that traffic in LA is usually heavy throughout the day. However, at weekends the situation is different. Namely, the rush hours at weekends are from 7 a.m. to 10 a.m., while in the evenings the busiest period is from around 4 p.m. to 7 p.m. and later.
The busiest places are Downtown Los Angeles and Hollywood
. However, the rush hours largely depend on the season, the neighborhoods, freeways, the type of commuting, and road construction. So,
don't take this info for granted since the rush hours can change swiftly
. So, if you are about to move to LA,
avoid heavy traffic, contact some of the best movers Los Angeles has,
and let them handle the transportation of your valuable items. Our movers know LA routes like the back of their hands.
Basic traffic rules in California
Before we move to the guide to navigating LA's crazy traffic, let's first check the main rules you must follow after moving to  California:
The minimum driving age is 18 years old
Using a seat belt is a must
It's illegal to use cell phones while driving in California. Use a hands-free device to talk while driving. Sending messages is a big no!
Smoking in a car is also against the law if you have a minor with you
There are a lot of sobriety checkpoints. The legal blood alcohol content is 0.08%.
Child safety is rigorous: Children under 8 must be secured in a booster seat with a safety belt.
Now let's check what to expect in LA regarding driving.
Driving etiquette in Los Angeles
If you want to avoid road troubles and blend in, you should follow these rules after moving to the city of Angels. According to Trip Savvy, you should not drive in the exit lane and leave some time for lane changes to avoid traffic.
LA freeways usually have six lanes
; therefore, don't get off the freeway at the last minute. Next, always use turn signals, follow the right of way, let other drivers merge lanes, and stay patient. What about finding a parking place?
Many say it's mission impossible, but is it so?
Parking in LA
The city of Los Angeles does not have the best reputation concerning parking. However, f
inding a parking spot depends on various factors
such as the time of the day, the attraction of the place, the season (parking near the beach is almost impossible during the summer height), price, how extensive the parking facilities are, and many others. However, there are some parking tips and tricks you can use, especially if you are a newbie.
Parking tips and tricks
When it comes to the guide to navigating LA's crazy traffic, you should also pay attention to parking. Here are the most common tips:
Find meters. They are one of the most affordable options, and you can pay by credit or debit card. However, use them only within two hours. Remember to keep track of the time to avoid paying fees because of the expired time.
Park a couple of blocks away: This is recommended when visiting LA's attractions. It's a cheaper option, and it's easier to find space.
Avoid the red areas: These are restricted.
Avoid green areas: These are short-term parking spots.
Make sure to follow all the
rules and regulations of the road
no matter where you drive.
Parking in the most popular areas
All newbies are interested in visiting some of the most popular places in Los Angeles, such as its beaches, Hollywood, Downtown, and LA events. But the question is where to park. In this guide to navigating LA's crazy traffic, you'll learn about parking in the most visited places mentioned above. If you are visiting Hollywood, mind that it is difficult to park here, and it's pretty expensive. Therefore, use public transportation. However, there's one trick if you want to go by car. Namely,
parking in Beverly Hills is easy, and the first two hours are usually free
. Regarding the beaches, it's easy to park, but check the rates. Venice Beach is very approachable, as well as Santa Monica. Most of you may wonder about parking in Downtown Los Angeles. Here, it can be difficult and expensive to park. However, things are different at weekends. So, if you want to explore Downtown by car, choose Saturday or Sunday. On the other hand, when it comes to events in LA, it's recommended to arrive earlier. But be prepared for higher parking prices.
A guide to navigating LA's crazy traffic: Routes
Now let's cover some of LA's routes before we move on to guide to navigating LA's crazy traffic for public transportation. Following are the places and their routes we'll cover:
SR 2 (State Route 2)
Route 101
SR 134
SR 2 (State Route 2)
If your main points of interest are Silver Lake, Mountain High, Eagle Rock, Forest Lawn, and other similar places, then State Route 2 should be your choice. It comprises
Santa Monica Boulevard
,
Alvarado St
,
Glendale Freeway
, and
Angeles Crest
. So, if you are moving to places with this route, check some of the best
movers Glendale CA
has to offer. It is easier to experience the route for the first time when you have someone who already knows the way.
Route 101
This route runs through California, Oregon, and Washington, and we'll focus on the parts in Los Angeles. The route is known as the
Hollywood Freeway/Ventura Freeway and is the longest California highway.
This route is the best if your main points of interest are: Universal Studios Hollywood, Hollywood Sign, Walk of Fame, Sunset Strip, West Hollywood, Koreatown, Chinatown, and many other famous places such as the Hollywood Bowl. And if you are moving to West Hollywood, check out our services and choose one of the best
movers West Hollywood
has ever had. Ensure a smooth relocation and avoid LA's rush hour. When it comes to Route 101, pay attention to the following: Depending on the stretch, the route sign may change. You can see "101 North" or "101 West," and "101 South" or "101 "East."
SR 134
Want to visit Warner Bros. Studios, Kidspace Museum, or Rose Bowl Stadium? Choose State Route 134, known as the Ventura Freeway. It runs east from the Hollywood Split through Burbank, Glendale, and Eagle Rock, ending at the 210 in Pasadena.
A guide to navigating LA's crazy traffic: popular areas
It's almost impossible to cover all the routes Los Angeles has, but we've managed to single out some famous places among commuters. These are:
Glendale
Woodland Hills
Van Nuys
Reseda
Glendale public transportation
When it comes to the freeways passing through Glendale, you can
use State Route 2
, as mentioned before, the Ventura Highway, the Foothill Freeway (Interstate 210), and the Golden State Freeway. However, when it comes to public transportation, there are North-Hollywod-Pasadena Transit Line which has connections with Metro B and G lines. And when it comes to bus services, you can rely on
LADOT, Glendale Beeline, and Metro Local
. Speaking of train services, use Metrolink. Wonder what is the closest airport? It's Hollywood Burbank Airport.
Van Nuys routes
Regarding the freeways going through Van Nuys and the ones nearby, you can use
405
(San Diego Freeway), which passes through Van Nuys. The nearby freeways are the most popular,
Route 101
(Ventura Freeway),
Route 118
(Simi Valley Freeway),
Interstate 5
, and
Route 170
(Hollywood Freeway). Again, the best way to meet these routes if you are moving to LA is to have reliable
moving companies Van Nuys
has, such as Rockstar Pro Movers, by your side.
Woodland Hills
This LA area is on the list since it has an excellent public transportation system suitable for those commuting in San Fernando Valley and Hollywood. Orange Line Metro stops at the following places in Woodland Hills:
Warner Center, Canoga Station, De Soto Station, and Pierce College
. However, you can always rely on Uber or Valley Cab if you don't want to use public transportation. For those who want to go to Burbank Airport, there's
Your Cab 24-Hour Taxi
. Moving to or from Woodland Hills? Need professional help with packing and transportation of your valuable belongings? There's no better way than to schedule some of the most trustworthy
movers Woodland Hills
offers –
the ones from Rockstar Pro Movers CA. 
Guide to navigating LA's crazy traffic: Getting around LA
If you have a car, a GPS is a time-saver. However, if you want to use public transportation,
you can rely on Metro Buses, such as Metro Local Bus, Metro Rapid Bus, and Metro Express Bus
. The first is suitable for visiting tourist attractions, the second is perfect for those in a hurry to get to work or other places, and the third is for commuters who want to go from Downtown to other business districts. Besides, you can use the metro line, DASH Buses, taxis, or Uber. Please note that if you want to ride trains, buses, and subways, you should use TAP Card.
Take your time to get used to LA's traffic
It is normal to feel lost in a big city. However, everything takes time, and getting around Los Angeles is no exception. Give yourself time to get accustomed to rush hour and traffic jams. In the end, the traffic hours change daily, season by season. Once you meet most of LA's places, you'll know exactly how to avoid crowds and what route to take. Meanwhile, enjoy exploring LA and soak up all it has to offer. Play with the routes and find some hidden gems the City of Angles has to offer, such as the Reseda neighborhood. And if you are moving to Reseda, you won't have to worry about the moving routes since Rockstar Pro Movers CA has the finest
movers Reseda CA
has ever seen that know the routes like the back of their hands.
Avoid rush hour in Los Angeles when relocating
Since you are a newbie in the City of Angels, don't worry about how to commute through LA when moving to the city. Let professionals such as
movers Sherman Oaks
offers handle your relocation.
This way, you won't have to deal with all the stress commuting in LA imposes.
Movers from Rockstar Pro Movers CA know the best moving routes, and know exactly how to avoid traffic jams. Enjoy all the beautiful scenery while driving to and through Los Angeles worry-free thanks to our helpful guide to navigating LA's crazy traffic while your movers transport your valuable belongings. Therefore,
contact us and schedule some of the finest movers California
has.
References:
Southern California Regional Rocks and Roads – SR-2: Santa Monica Blvd / Glendale Freeway / Angeles Crest Highway
. (2010, August 15). Southern California Regional Rocks and Roads. https://www.socalregion.com/highways/la_highways/sr-2/
Getting Around LA – How to Get Around Los Angeles for Tourists
. (n.d.). Go City®. https://gocity.com/los-angeles/en-us/blog/getting-around-los-angeles#:~:text=The%20Los%20Angeles%20Metro%20is