Traits Of Reliable Cross Country Movers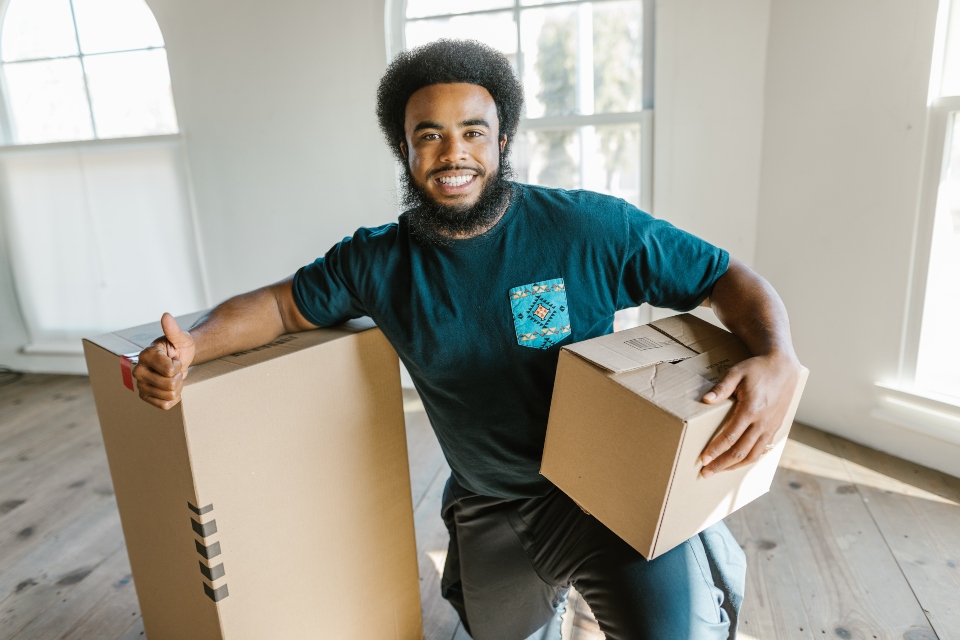 When choosing reliable cross country movers it is very important that you know what exactly are you looking for. How important is the price, what you should expect from them, and many more other questions that can bother you prior to moving? Since hiring a moving company is the best way to enjoy your relocation and avoid stress, it is good to know what traits you should be looking for.
Before you narrow down your choices and make a final decision, professional advice could be more than useful.
Here is everything you should know about the traits of your movers!
Where to begin?
Of course, it all begins with making the final decision to move. When you start looking for
movers and storage CA
you must have your goals in mind all the time. Not so much because of removing all the hard work from yourself, but
because you need to be sure that your inventory will be safe the entire time.
But, with so many companies everywhere, sometimes it can be really difficult to decide which one suits you and your needs the most. Looking for certain traits of reliable cross country movers will help you
choose the best of them without regretting later. 
Their history
When checking a good moving company you must focus on its history. Even though a good moving company doesn't have to be in the business for too long, the number of successful relocations matters.
The more years they are in the business, the more trustworthy they are.
This information is very easy to find out, you can check them out on their official website or simply ask the employees. Of course, if there is a moving company in your area that operates long enough to have moving experience, you are probably familiar with it. For example, a lot of
furniture movers California
operate for many years and are well known for their professional services. You can ask around your neighborhood or someone who recently moved from one place to another. Yes,
getting first-hand information about a moving company can save you a lot of time and lead you to make the right decision. 
Once you find movers whose history looks good, you are probably on the right track.
Reliable cross country movers are careful
Your inventory must be their top priority. No matter where you go or how many items you have, professional movers will know what to do. This is even more essential as you are moving to another country. So,
when you come across movers who look interesting to you, pay attention to that first phone call.
You will see that they take a huge interest in your items. Professional movers will also answer all of your questions and you will not have to be in dilemma for a single moment during the process. For example, if you are looking for
Los Angeles to Seattle movers
, that is a long distance, and
risks should be minimal.
If this is your first relocation, you will be anxious about it as well. This is where cross country movers start doing their job as this is the first step in helping you. Simply rely on their professional advice and follow the steps. The results will be a pleasant and safe relocation, plus no stress at all.
There are no additional costs
Imagine coming across a good moving company, scheduling your relocation, and realizing that the final price is much higher due to some hidden costs. This is something you should avoid no matter what, as the moving company is probably not as reliable as you thought.
What you need to look for is a company that offers you good moving services with no hidden costs at all
.
Long distance moving companies California
will offer you an accurate free moving estimate so you can organize your budget on time. Most of the time, they will only need location and a moving day in order to set the approximate price for you. But, all of this doesn't mean that the price can't change.
Expect the price to be higher if you add more moving services as movers will have more work to do.
Also, if you decide to make some sudden changes or ass more items to your inventory, this could also cost you more. If you wish to do something like this, it is best you do it right away.
Reliable cross country movers are trained
Moving companies will not hire just anyone.
A professional mover must have enough experience and knowledge to carry out your relocation no matter where you go
.
Cross country moving companies California
must be very careful when forming their team, as your items will be traveling with them to another state. Each one of them must know how to deal with your inventory and what to do if things go wrong. Thankfully, good moving companies will make sure that every single man they send out to move you is nothing but capable of doing his job.
Probably the best part about it is that you will see how good movers are once they start loading their vehicles. 
Apart from that, movers are always punctual and neat. They wear uniforms and won't be creating a mess during your relocation.
There is no better feeling than seeing a good team arriving to help you out with something as complicated as moving
. Instead of doing it on your own, it is much better to enjoy watching movers do it with ease.
They are licensed and have an insurance certification
Sometimes, simply trusting movers is not enough. And by the time they start moving your items, it could be too late. Luckily, there are a couple of things that can show you much earlier are your movers reliable. every good moving company must be licensed and have an insurance certification. If they don't have it on their website, you can easily find it online.
Once you find out that they have the license, a couple of things will be clear:
They have the people and vehicles needed for the job
Movers have enough experience to carry out your relocation
They passed every control in order to be trusted with your items
Simply having a vehicle and a couple of movers won't give you the license so this is a very good start. Once the relocation is scheduled, you will get a chance to check out the insurance policy. It must protect both sides which is a good thing and you can rely on it.
For distances of around 300 miles, you will be completely covered.
San Diego to Las Vegas movers
for an instance can secure your delicate and fragile items as well.
Storage is included
This is not so much a trait as it is an amazing tool reliable cross country movers can offer you. Relocations can be pretty complicated and before you know it, you can find yourself stressing out because of certain matters.
Lack of space surely is one of them and it caused huge issues for many people who decided to move.
Storage represents a great way to keep your things safe while moving. If the moving company offers storage, it is a good sign that you are on the right track. Storage facilities should be modernized and monitored with employees dedicated to guiding you through the process of storing your inventory. If you are leaving
the state of California
, try to find storage close to you for those items you wish to leave there for some time. Apart from providing storage for you, reliable movers will often suggest it. Not because you will pay them more money for it, but because they see fit. Keep in mind that professional movers probably know much better when it comes to moving.
Listen to their advice and if you think you should store some of your items, do it on time.
Reliable cross country movers and their reviews
A lot of moving companies will invite you to check out their reviews instead of communicating with them. And they couldn't be more right about it. People who recently moved will be pretty honest about their experiences and will gladly share them. So,
if you wish to find out more about a moving company of your choice, you should check out what others have to say about it.
You should look for positive comments about services and movers and the validation that items were in good condition after moving.
Phoenix to Los Angeles movers
and others dealing with similar routes must have good cross country reviews as well. Feel free to read as many as you like, as
this will only lead to making a good decision and choosing good movers for yourself. 
Don't let a couple of bad reviews confuse you. Movers are dealing with people every day and not everyone is ready to appreciate their knowledge and experience. On the other hand, you have to give it to movers too.
Working too much and making a small mistake is not a big deal.
You will know exactly if a good moving company is good or not so try to trust your instincts.
Moving services that cover your entire move
even though that is the main thing that they do, movers are not all about transportation. Nowadays when our lives are pretty rushed and there are a lot of things to do on a daily basis, you will need as many services as possible. If you are moving and looking for
San Diego to Portland movers
, you simply need more than just a vehicle. This is an interstate relocation and you probably have a lot of things you wish to take with you.
Make sure your new movers provide cross country moving followed by some secondary services. 
They should have services for special items, like moving your piano or some other musical instrument you can't deal with.
If you see they offer junk removal that is even better as you won't be spending hours cleaning everything. 
Some professional moving companies also provide senior moving services. This is great news for those who wish to retire and downsize but are not sure where to start. The list could be extremely long and that points out that your partners are more than reliable.
Other things to pay attention to
The full list of traits your reliable cross country movers should have is long and you can always keep on exploring it.
It is important that you know how much time you have and what exactly are you looking for.
When you get in touch with them, feel free to ask about all those things you had in mind, You can even make a list and go one step at a time until you are sure that they are the movers you are looking for.
If things are not looking good and you are not satisfied completely, you should proceed and continue your search
. It is much better to spend more time doing it than to make a mistake you will not be able to correct so easily. And once your moving-out day is finally set, try to be professional yourself. Don't make sudden changes before you inform the movers. This will cause issues on both sides and that is not something you need in the middle of your relocation.
Reliable cross country movers will try to fulfill every request you set upon them so make a plan in advance.
The more time you have on your hands, the more space you will have to make changes and filter your search. Of course, if you can't do it yourself, movers can help you with that too.
After all, professionals are here to make us enjoy this new life chapter the way we deserve.