Tips for Investing in Real Estate in Orange County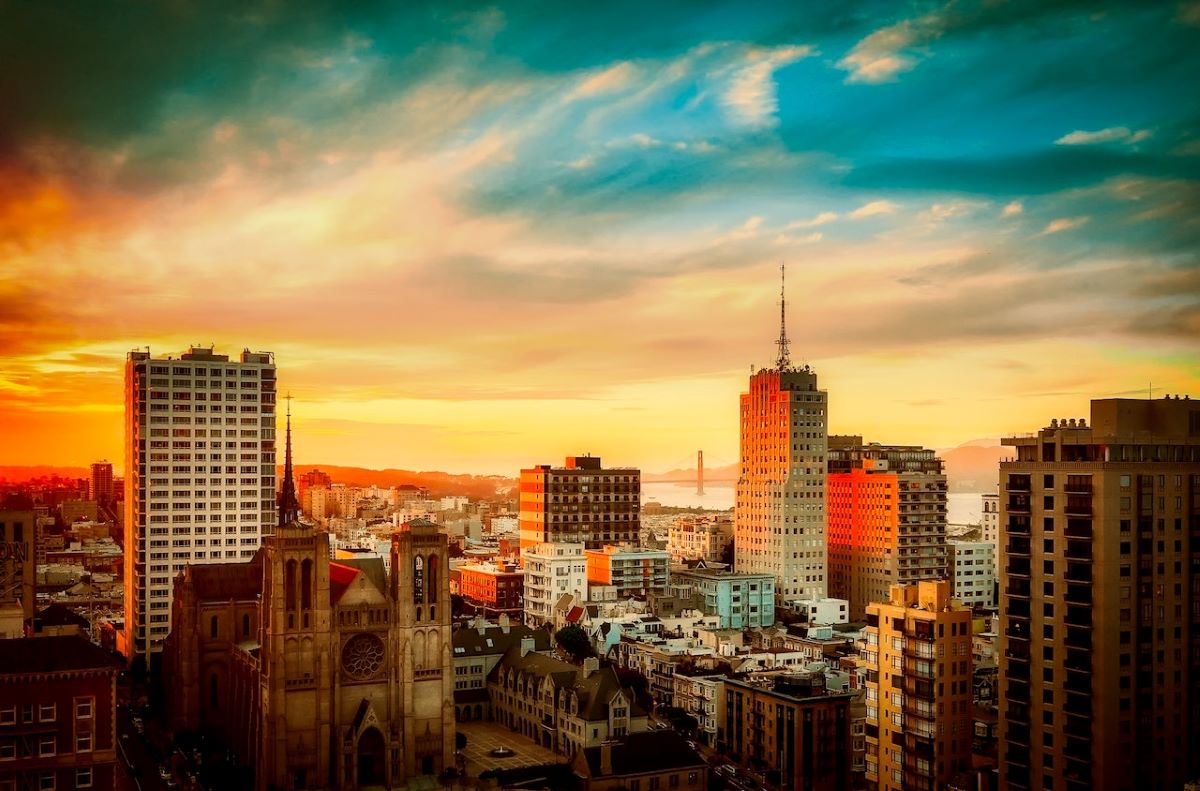 Real estate investment is a popular way to build wealth and secure your financial future. However, investing in real estate can be daunting, especially in Orange County. With a highly competitive real estate market,
finding the right investment opportunity that suits your financial goals can be challenging
. So, before you place any investments or engage one of the
local moving companies Orange County
has, we must discuss essential tips for investing in real estate in Orange County. Let's dive right in.
Research the market before investing in real estate in Orange County
Before investing in any property, it is essential to research the local real estate market. Orange County is known for its highly competitive real estate market, which can be challenging for new investors. And this is not the only place that spiked prices due to the pandemic and inflation. Over the past two years, we had a price increase of 10% and, in some cases, up to 20%. Luckily,
prices are stabilized, and the real estate market is cooling off.
Now you can find properties ranging from $450k to over a million. We can say that the current median price is around $950k, around 3% less than in December last year. This resulted in increased demand, and homes are usually sold within 30 days, which is twice better than the average of 60 days we had last year. Overall, 2023 is promising for the Orange Country real estate market. But it is crucial to analyze market trends, such as supply and demand, average home prices, and rental rates.
You can also consult a local real estate agent or broker with in-depth knowledge of the local market
. Moreover, you will need a reliable moving company as well. It does not matter if you buy or rent. One thing is certain; you'll need
Rockstar Pro Movers CA
to transport furniture safely.
Identify your investment goals first
Before investing in any property, it is crucial to identify your investment goals. Are you looking to purchase a property for rental income, flipping, or long-term investment?
Identifying your investment goals will help you determine the type of property to invest in
, the location, and the price range. Setting realistic investment goals that align with your financial situation and risk tolerance is also important. Investing in Orange County real estate is not easy, and you shouldn't do it without all the necessary knowledge. Starting with your budget and finances, of course.
Deciding on a location is a must
The location of a property is a crucial factor to consider when investing in real estate. In Orange County, properties in desirable locations such as Newport Beach and Huntington Beach tend to have higher demand and appreciation rates. It is something that local realtors, real estate agents, brokers, and
moving and storage Orange County
companies can confirm. Therefore,
it is essential to invest in a property that is located in a desirable neighborhood
. Easy access to amenities such as schools, shopping centers, and public transportation is always desirable. A property's location can also affect its rental income potential, vacancy rates, and resale value. So, location is the most important factor and can affect your investment significantly.
Consider the condition of the property and the financing options
When investing in real estate, it is important to consider the property's condition.
Properties that require significant repairs or renovations may not be the best investment
, especially if you are a new investor. It is essential to thoroughly inspect the property before purchasing it to identify any potential issues that may require repairs or renovations. It is also important to consider the property's age, the type of construction, and the quality of materials used. And, of course, the time your property will be ready to return on the market. If renovation time is prolonged, it can affect buyers, sellers, middle-man parties, and
long distance movers Orange County CA
has who have a moving date on the schedule. Above all, it will hurt your pocket. Investing in real estate can be a costly venture, and
it is essential to consider your financing options carefully
. You can finance your investment through traditional bank loans, private lenders, or crowdfunding platforms. It is important to weigh the advantages and disadvantages of each financing option and choose the one that best suits your financial situation and investment goals. But be extremely careful before investing in a property with a high renovation demand.
Have a plan and work with a professional if necessary
investing in real estate in Orange County requires a solid plan that outlines your investment goals, financing options, and exit strategy.
A well-thought-out plan can help you stay focused and make informed decisions about your investment
. It is also essential to have a contingency plan in case of unexpected events, such as market downturns or unexpected repairs. Real estate investment can be a complex process, and
working with a professional with the knowledge and experience to guide you through the process is crucial
. A professional can help you identify potential investment opportunities, negotiate deals, conduct due diligence, and manage the property. You can work with a real estate agent, broker, attorney, or property manager to ensure a successful investment. But probably, the best option is to work with a licensed realtor. They have all the necessary knowledge about the neighborhood, real estate market, and legalities tied to the process. They are your safest bet, so choose wisely before enlisting one.
Keep an eye on market trends
Real estate markets are dynamic and can be affected by various factors such as economic conditions, interest rates, and government policies. Therefore, monitoring market trends and adjusting your investment strategy is crucial. For example,
if rental rates are declining, you may need to adjust your rental rates
to attract tenants or consider other investment options. Now you know what investing in real estate in Orange County should look like. Create a plan, review your finances and savings, and determine how much and where you can invest. It is important to
hire a realtor
before investing so they can provide legal advice.
No one can tackle real estate laws like a good realtor.
So, highly consider employing one to find you a property and take care of the legal aspect. Hopefully, you will make a sound investment with a great turnout.
References:
Santarelli, M. (2023, March 2).
Orange County Housing Market Forecast & Trends 2023
. Norada Real Estate Investments. https://www.noradarealestate.com/blog/orange-county-housing-market/
R. (n.d.). Orange County, CA Housing Market: House Prices & Trends | Redfin. Orange County, CA Housing Market: House Prices & Trends | Redfin. https://www.redfin.com/county/332/CA/Orange-County/housing-market