Pro Tips For Moving From SF Long Distance On Weekends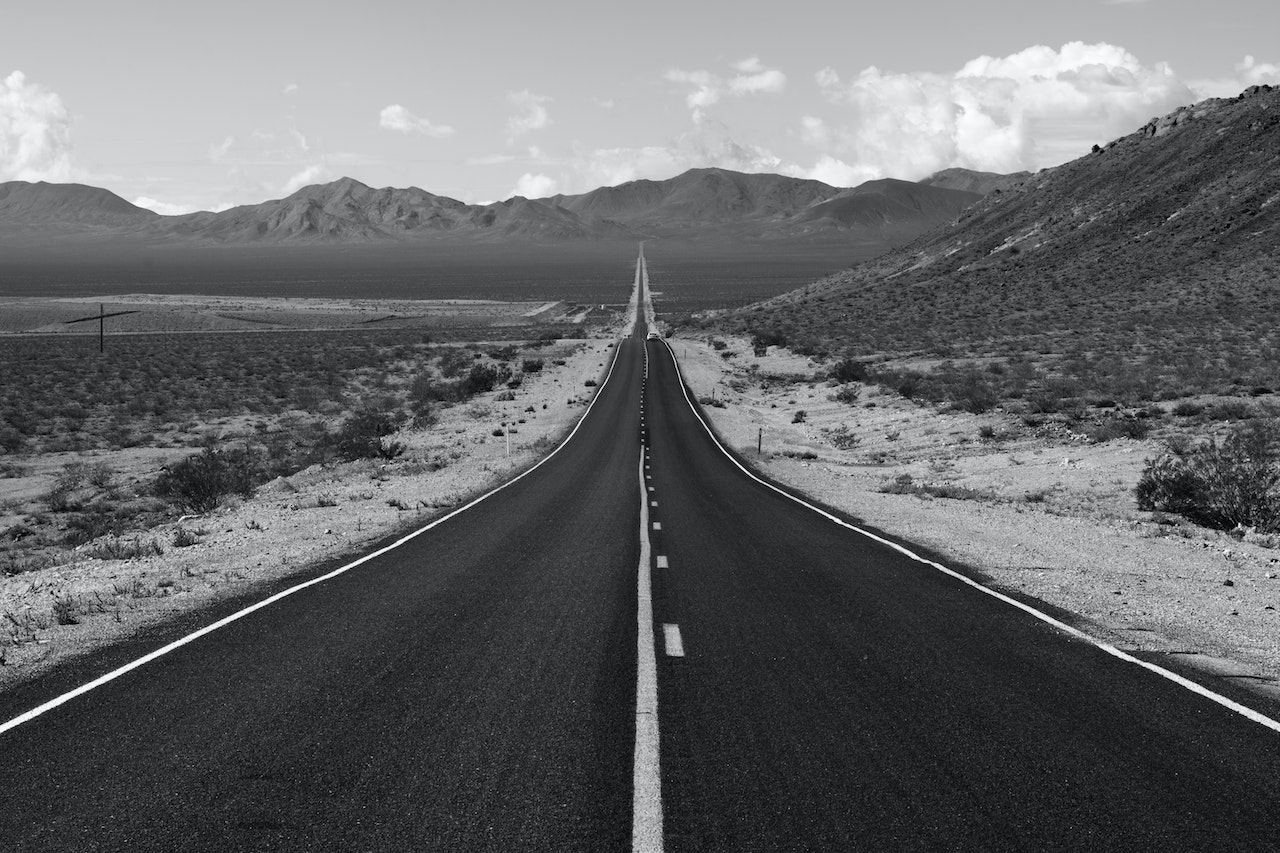 Most of the time moving will turn out to be the best decision you have made!
Not only because you will get a chance to start a new life, but because you will experience new things and get a chance to work with some amazing people
!
Rockstar Pro Movers CA
will, just like always, be by your side, with useful tips for your move. Today, it is time to talk about moving from SF long distance on weekends. You will need to focus on a couple of things apart from your inventory on your way to leaving your home and moving somewhere else.
Take a look at the tips we've prepared to make this transition easier for you!
What is a long distance relocation in the first place?
To move long distance means that you will exceed 100 miles on your way to reaching your new home or office. Movers call it long distance, and you should never underestimate it. This relocation carries certain risks, especially if you are moving with kids. Luckily, when movers are by your side, things are much easier and you won't have so much work to do. No matter where you decide to move to from San Fernando, movers will help you do it.
Since your relocation will be even more specific, the time of your move plays a huge role as well.
Weekends in California are pretty crowded and you must consider how busy the roads will be.
What are the best tips for moving from SF long distance on weekends?
This relocation should be quick and safe. To achieve that, it's a good idea to hire reliable professionals and utilize their services.
Moving services California
offers will help you get rid of so many tasks at once. When you take the ones that you need, your relocation will turn into a very pleasant and fast process. Here are the tips that will be a real lifesaver in addition to that!
Start packing on time
Packing really is the most time-consuming process during every move. You need to spend a certain amount of time gathering your things, sorting them, and then packing everything up. And while some people have a lot of experience and put creativity into it, others simply don't. No matter what group you belong to, knowing a couple of packing tips will speed up this process and help you do it properly.
Once you officially decide to move make sure to:
Start packing one room at a time
Get someone to help you
Find good packing materials 
Leave behind things you no longer need
Your
furniture movers California
has to offer will take care of larger items, so you don't have to bother dealing with them. The rest, however, should be ready before they arrive. Feel free to ask someone to help you, especially with the smaller items that could be tricky to sort out and pack.
Find a good moving company to help you
The majority of people will plan to go on some kind of shorter vacation on the weekends. The roads will likely be busy, so San Fernando movers must be by your side. Apart from transporting your things, movers are capable of keeping everything safe.
Long distance movers San Francisco
has operate in many different areas and all you need to do is give them some details about your move. With their help, you will arrive on time and still have plenty of wiggle room before the weekend is over.
At the beginning of the new week, you can settle in and proceed with other tasks including your relocation! 
There are many reasons why you shouldn't be alone while moving from SF long distance on a weekend! Even if you have a suitable vehicle, the chances that you will manage to do it all on time are small.
Your location will turn out to be much more expensive once you calculate all those small expenses along the way. 
Learn about your new home before moving from SF long distance on weekends
Simply moving and arriving at a new destination won't do it. Especially if you are moving to another state for the first time. One of the most important tasks regarding your relocation is to gather information about your new home.
The Internet is helpful in this process so feel free to rely on trustworthy resources.
If you have some friends or family members who already live there,
ask them for instructions
. If you are
staying in California
, things will be much easier, as you've probably had the chance to visit the new place before. Always have a couple of backup solutions in your pocket in case the process becomes difficult. While checking out your new place, don't forget to deal with some important matters while still in San Francisco.
Your hometown deserves a little bit of your attention as well, and if you do it, you will feel much better afterward!
Leaving San Francisco
This wonderful California city is home to 815,201  people. As someone who used to live there, you are probably aware of all beauties hidden in this amazing place. San Francisco was an inspiration for many songs, movies, and other artworks, and a place that filled the hearts of so many people. It is famous for many things including the
Golden Gate Bridge
which attracts countless new tourists each day. Apart from that, here you are able to visit Alcatraz, Chinatown, and Mission districts. Since it is so popular not only in California but all around the world, living in San Franciso is an experience on its own.
People who live here can find a really good job with a stable income and later proceed to even buy themselves a new home. 
People who have business in San Francisco recently saw some changes and probably had many benefits from them. After the global pandemic, San Francisco managed to get back on its feet, mainly
thanks to tourism and large companies that were in the trade business worldwide. 
When it comes to moving statistics, it looks like people love San Francisco and would gladly move there at a certain point. Those who decide to leave it will mainly do it because of a new job offer or a change of lifestyle.
In 2019, this city said goodbye to 5% more people than in 2018, but also welcome a huge number of new residents.
Choose the time of your move wisely
You will be moving on weekends but you must be careful when choosing which one. Traffic in this city can be really messy, especially during national holidays. Those who are moving throughout California and off to Los Angeles must think of both sides at the same time.
Residential movers Los Angeles
will give you a couple of options, and you must keep good communication with them. If you are using your vehicle when moving from SF long distance on weekends, don't use it for your inventory.
Everything you wish to move should be left to movers as your vehicle will have another purpose during this move.
You can use it for your family, pets, and personal items that should be by your side. In the scenario in which you must move during holidays, inform movers about that. As professionals,
they will come up with a smart solution and find the best route for your move. 
Things to avoid when moving from SF long distance on weekends
Apart from things you should do, there will be those you must try to avoid. When people say their relocation was stressful and took a long time to carry out, it is mainly because of obstacles that are pretty common.
They usually appear if you miss some important steps or take a task you don't have enough experience.
Before your relocation begins, and once you start doing it, here are the things that could cause you problems.
Don't begin your relocation if you are not fully prepared for it
If all signs are pointing out that you are not ready for your move, you shouldn't ignore them. Pushing it will only cause issues in the future you will have difficulty dealing with. If you can't find a job on time, or still have some important things to do in San Francisco,
you should wait for a better opportunity.
You will feel much better knowing that everything will turn out great, even if you postpone your move for a couple of days. Professional movers will advise you the same as they encountered this situation multiple times.
Avoid waiting too long to get your documents issued
Moving to another state is a little bit more complicated as some documents must be included. The state of California will issue certain documents including your passport, ID, etc. In case you need them to be renewed make sure you apply for them on time.
The estimated time for waiting is around seven days which is enough
. As soon as you decide to move, focus on this matter and start gathering your paperwork. Don't forget about medical records or school papers for your kids.
Cross country moving companies Los Angeles
will inform you if you lack a certain document so that you can get it before they arrive.
How often do people move from San Francisco on weekends?
If you ask movers about these statistics, you would be really surprised by the answer. Even though people are aware of how busy weekends can be, more than 60% of relocations will be in this period. The main reason for that is lack of work and other tasks that usually occur on the working days. The main issue however is that people will decide to use their vehicles for their relocation,
not thinking about the things to come.
When stuck in traffic your options are limited and there are not many solutions you can rely on. You will be wasting both time and money and probably be pretty stressed about it.
Los Angeles interstate movers
carry out dozens of relocations on weekends and most of them are scheduled in advance. But moving on the weekends has its pros as well. With the lack of work or school, you will have a couple of days to move and settle in
. If you are moving with your kids, they can manage to be ready for school on Monday, if everything goes according to plan.
Certain cities and areas in California are not even that busy on weekends as people rather decide to stay at home and relax.
The best option is to start your relocation early on Friday so that you have at least one full day before the beginning of the new working week. 
Moving from SF long distance on weekends with kids
When your kids are moving with you, they will find their own way of dealing with the upcoming change.
Even though you will probably be busy with many things, you must pay attention to them as well.
Make sure they are comfortable and understand what is happening. Let them explore the new place before moving, as they will need to go through the blending-in process. If they are older, give them enough time to say goodbye to things they love in San Francisco. They probably love spending weekends in their own way, so talk to them before relocation.
As long as they see that you are positive about this entire thing, they will be too. 
Stay positive and look forward to the new things coming your way
Moving from SF long distance on weekends will be one of those decisions you will not regret. By using the time properly and relying on
movers San Fernando Valley
,
your relocation will be pleasant and quick
. In case you encounter some issues,
ask movers for help as they will know exactly what you need to do
.
Enjoy your relocation and have fun setting up your new home!