Popular Moving Destinations From California for 2023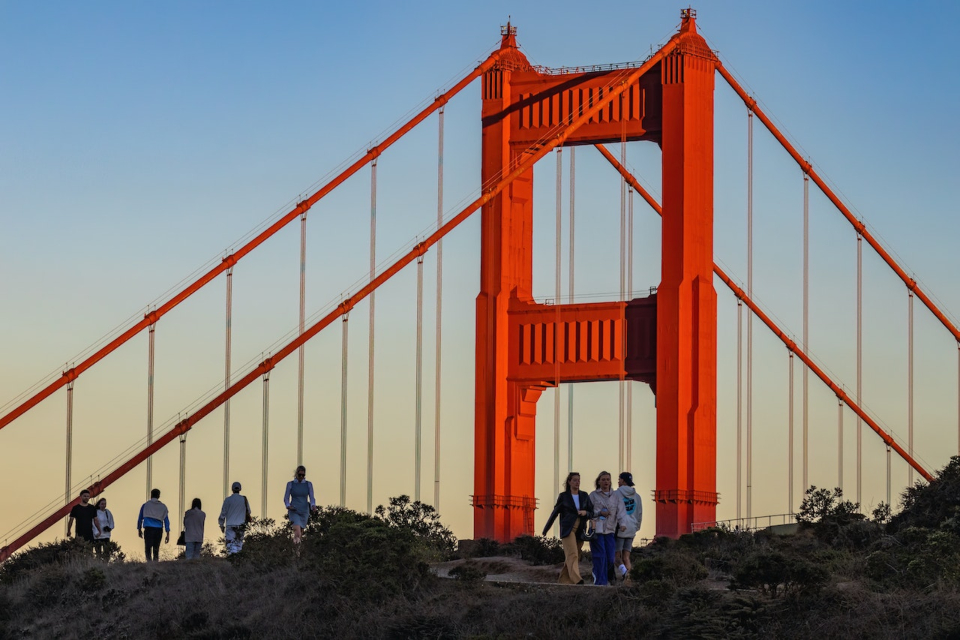 We've heard that California has started to lose its population considerably. This is indicated by the fact that only from 2020 to 2021, about 249,239 people moved from California. While in the period from 2021 to 2022, the population of California decreased by 173,173 people. But the main question is,
where are Californians moving to?
What are the popular moving destinations from California for 2023? Today we will talk about it. We will reveal to you which states people from California go to and their main reasons for moving. And also, if you decide to leave California, our
Rockstar Pro Movers CA
is at your disposal. It is enough to contact them. So, can we start?
What do statistics say about migration from California?
Residents of California began to leave this state at the beginning of 2015. What is interesting is that the number of people leaving California jumped sharply in the period from 2019 to 2020, at the same time when the pandemic of the Covid 19 virus began. So, despite the data you will be able to see below, the components of births and deaths managed to grow the population of California. But, after constant growth,
the population suddenly dropped by -0.44% last year
. The number of residents who left California in the period from 2015 to 2021 is shown. So, the data tells us the following.
2015 to 2016 – 14,585
2016 to 2017 – 16,052
2017 to 2018 – 43,587
2018 to 2019 – 130,475
2019 to 2020 – 144,780
2020 to 2021 – 249,239
2012 to 2022 – 173.173
Also, changes in the population can be divided by districts. For example,
Los Angeles County, also one of the most popular, lost 70,114 people from January 1, 2021, to January 1, 2022.
And, if you decide to move from move to this county,
long distance moving companies Los Angeles
has are at your disposal. The next change in the number of inhabitants occurred in Riverside County, which became larger by 10,938 people in the same period. Then, the smallest change occurred in Plumas County, where 632 people moved out. And, of course, Yolo County became richer by 3,928 people.
What are the main reasons why people leave California?
There are always many reasons for moving, but regardless of the reason, the help of professional
cross country moving companies Los Angeles
provides is always necessary. What can be concluded from these data is that the number of people leaving California is really huge. Some data says that
7.5 million people have moved to other states from California since 2010
. The state of California is such that this state is facing a significant loss of population due to frequent migration to other states. This situation is called the
"California exodus,"
and several reasons caused it. These are
high taxes, high housing prices, various political and social issues, economic issues such as a large number of homeless people, but also the impact that Covid-19 has had on businesses.
High taxes are one of the main reasons why people are moving from California in 2023
The tax situation in California is as follows: The current income tax rate is 13.3%. And the legislators are considering an increase to 17%. This change would affect Californians the most, but also the wealthy. And next to them, there are small businesses that are fighting for survival after the Covid pandemic. Also, the sales tax amounts to over 7%, while the tax on it is about 50 cents.
Considering California's tax statistics, this state is in second place, right after Hawaii, because it has a tax rate greater than 10%.
In addition, California legislators are also considering introducing an "exit tax" for former wealthy residents of California who will be obliged to pay taxes to this state for ten years.
Rising real estate prices – The second most significant reason for moving from California
According to data from Zillow, real estate in California is above average. The average home value is around $718,687. And that represents an increase compared to last year.
Real estate prices rank California among the most expensive states in the USA
. Also, rental prices are really high. For example, in Los Angeles in 2023, rental prices are around $2,916, and in San Francisco, $3,100. When we look at the national average of $1,980 per month, we can conclude that California is twice as expensive.
In these situations, it's best to move to Oregon, which is also one of the moving destinations from California for 2023.
In Oregon, the rental price is $1,284, according to data from KGW8. And if you decide to move to Oregon, at any time, you can hire
movers California to Oregon
are served by who will be your right hand during your move. Also,
Oregon is one of the most popular destinations to move to
, especially for its affordability and many things to do, like visiting art galleries, music venues, theatres, etc.
What are popular moving destinations from California for 2023?
So, we're going back to the statistics again. We'll reveal where Californians moved the most and which are the most popular moving destinations. We have already talked about Oregon,
one of the first and most popular destinations
. According to reports from 2019, Oregon's population increased by 37,927 (only Californians). Also,
Los Angeles interstate movers
are available to anyone who decides to move within the borders of the USA. So, let's see other popular moving destinations in 2023.
Colorado
Dallas, TX
Austin, TX
Also, residents of California have expressed interest in other states, like Florida and Washington. According to statistics, the total percentage of those who moved to Florida is 8%, whereas those who moved to Washington contributed 6.8%. However, by far, people are primarily interested in the state of Texas, and we have singled out precisely two cities in it. So, let's see why!
Colorado is one of the most popular moving destinations from California for 2023
When we look a little deeper into the state of Colorado, we will see that it's precisely its nature that attracts the most. And the most popular place in Colorado is Denver. It's also expected to become one of the moving trends in 2023. Colorado can boast, first of all, its nature, but also the cost of living, which is 120.5 compared to the national average. But at the same time, they are lower than the California average.
The low cost of living also makes Denver one of the favorite places for young professionals.
In addition to affordable living costs, Denver also offers a lot of entertainment.
Those who want contact with nature can enjoy cycling, hiking, and camping.
At the same time, the biggest adventure awaits you in Red Rocks Park and the Amphitheater. And besides, this fantastic city in Colorado offers good business opportunities in companies like
Coors Brewing Company, US Banks, and Vail Resorts
. So,
movers California to Colorado
area is served by are waiting for you to reach out. If you choose this state, call professionals who will save you time and money!
Dallas – Popular moving destination in Texas
Dallas is one of the most affordable cities in Texas. Or actually, the whole state of Texas is considered one of the more favorable states in the USA. According to data from 2019, Texas gained 37,063 new residents from California. And Dallas and Austin are the favorites. What is very characteristic of Dallas is that
it's one of the more affordable cities
, where real estate prices are more than twice as low as in California. In Dallas,
the average price of a house, according to Niche data, is around $230,000. Meanwhile, the rent is around $1,178
. And that is also one of the reasons why Californians often choose Dallas. Also, what you may not have known about our city is that there are many more green areas than you think.
The Great Trinity Forest, White Rock Lake Park, the Dallas Zoo, and Clyde Warren Park are among the greenest spots.
These places are worth visiting. But, if you decide that
moving from California to Dallas
is right, you will face significant changes. Start with the way of life itself. Nevertheless, you will like the more affordable cost of living. Ones that can help you save about
$1,117 for one person
.
Austin – Also one of the most popular moving destinations in Texas in 2023
In the last five years, Austin has been one of the most popular places to move to. And as it seems,
that trend will remain during 2023.
Austin is also the capital of Texas, and it's considered one of the best cities precisely because of its technological industry, diverse culture, and excellent labor market. The reason for the immigration of Californians to this state is, of course, more favorable living costs and lower taxes. According to data from the Austin Chamber,
this city's cost of living index is 101.0, which is much more favorable than in California
.
Moving from California to Austin
can bring you many exciting things to do. And one of the biggest attractions of this city is the Ice Cream Museum. In addition, you can visit Texas State Capitol and many other places.
Do you know that some of the celebrities also left California?
Most researchers of demography in California agree that people who have low or middle incomes leave the state the most.
And the common reason for this is that the cost of groceries, utilities, and transportation are higher than the national average, which is 142.2 out of 100, according to data from the World Population Review from 2023.
Also, lower and middle-class residents aren't the only ones who have noticed that the Golden State is no longer such a good place to live.
Workers and media industry workers, famous and other wealthy people are already deciding to leave CA
. Some of them are:
Joe Rogan. His reason for moving is high taxes and the homeless crisis in this state.
Mark Wahlberg. He left California in 2022 and plans to live in Las Vegas. And the reason for his move is that he wants to work from home and follow his family's dreams.
Chris Hemsworth. He returned to his birthplace, Australia, and the reason for his move was the "suffocating atmosphere".
Ryan Reynolds and Blake Lively. They chose New York as a better place to raise their family.
So, popular moving destinations among famous people
are Las Vegas, Nevada, and New York
. Whichever of these states you choose,
moving services Los Angeles
companies offer are at your disposal. By using moving services, you will get many benefits, such as professional packing, safe packaging, professional assistance, etc.
Are you plan to leave California?
Looking at the statistics, we can conclude that the number of people leaving California is significantly large, especially if we look back a few years
. When it comes to moving destinations from California for 2023, in that case, we singled out Oregon, Colorado, Dallas, and Austin
. Because these are some of the most popular moving trends. And if we talk about the reasons for leaving California, it's mainly the high cost of living and high taxes. So, the question is, are you thinking of leaving this state? If you plan on doing that, think carefully about your reasons. Because
California is perhaps an expensive state to live in, but it's one of the best and most fun!
References:
California Home Values (February 28, 2023) https://www.zillow.com/home-values/9/ca/
Oregon rent prices (January 24, 2023) https://www.kgw.com/article/news/local/oregon-rent-among-highest-in-country-according-to-new-report/283-ec40e58c-049f-4001-9cb5-eb2dd25ddbba
Cost of living index by state 2023 https://worldpopulationreview.com/state-rankings/cost-of-living-index-by-state
Niche Real Estate Dallas https://www.niche.com/places-to-live/dallas-dallas-tx/#real-estate
Cost of living Austin https://www.austinchamber.com/economic-development/austin-profile/cost-of-living/overview