The Best Places to Live in Los Angeles for Every Budget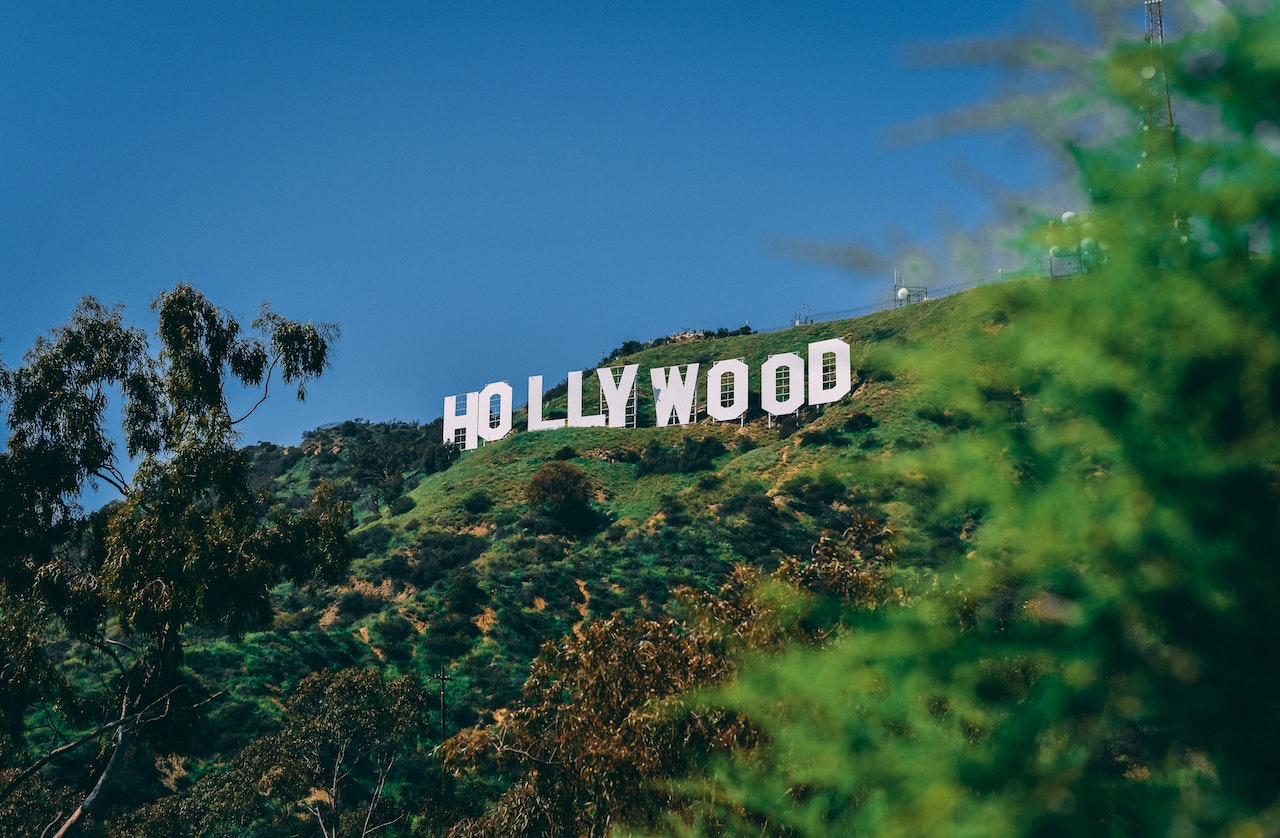 Los Angeles is the dream destination of many people from all over the world! It's a highly popular tourist and residential destination for humans from all walks of life. How can it not be that popular when it's the center of the world's entertainment industry with a perfect year-round climate? But given its popularity, LA can be pretty expensive. That shouldn't scare you, though, as there are many great places to live in Los Angeles for every budget! That's why we at Rockstar Pro Movers CA will share with you our comprehensive list of places, from the most affordable to the most expensive ones. All you'll have to do is find the perfect spot and start packing!
How expensive is Los Angeles? 
Los Angeles is known for its glamour and high cost of living. The cost of living index in LA is 169.2, which is 69.2% higher than the national average. The average home value in LA is around $890,000, while the average rent for a one-bedroom apartment is $2,800. In 2022, Los Angeles ranked as the 9th most expensive city in the United States, according to a survey by Move.org. The study found that the median monthly rent for a one-bedroom apartment in LA was $2,387, $834 higher than the national average. In addition, groceries and healthcare are also more expensive in LA compared to other cities. This shouldn't deter you from searching for a place and hiring the best local movers Los Angeles has to offer, though! There are many great places to live in LA for every budget, and you'll see that soon enough.
Places to live in Los Angeles for under $1,500 per month
Koreatown
Koreatown is a neighborhood in central Los Angeles known for its vibrant culture, diverse population, and delicious Korean cuisine. The area is home to many Korean-American residents and businesses, including restaurants, bars, and karaoke lounges. It has experienced significant growth and development in recent years, with many new residential and commercial developments popping up in the area. In addition to its thriving food scene, Koreatown has several parks, museums, and cultural centers. They all offer visitors a glimpse into Korean-American history and traditions. It also provides equally affordable apartment movers Los Angeles has at its disposal.
East Hollywood 
East Hollywood is a vibrant neighborhood in central Los Angeles that offers a unique blend of urban living and community charm. Known for its affordable housing options, East Hollywood is an attractive location for young professionals, students, and artists. The area is also close to popular attractions. Griffith Park, the Hollywood Walk of Fame,  and the Hollywood Forever Cemetery are the most famous ones. This is a great place to live in Los Angeles on a budget, as it provides not only the things we mentioned but also very affordable movers and storage Los Angeles options!
Highland Park
The area is situated in the northeast section of LA and has experienced a resurgence in recent years. It attracts young professionals and families from all over the state and nation, seeking an urban yet affordable lifestyle. It is one of the most sought-after places to live in Los Angeles on a budget. One of its main attractions is the Highland Park Bowl. It is a restored 1927 bowling alley turned bar and live music venue. We highly recommend that you visit it once your furniture movers Los Angeles offers are done helping you! 
Places to live in Los Angeles for $1,500-$2,500 per month
West Hollywood
West Hollywood is a vibrant and bustling neighborhood in the heart of Los Angeles. With a population of just under 40,000, it's the home to some of LA's most popular bars, clubs, and restaurants. The Sunset Strip runs through WeHo and is famous for its live music venues and nightclubs. One of many interesting things you will see and experience there is the West Hollywood Halloween Carnaval. It is one of the largest Halloween street parties in the world! If this sounds appealing, get the help of the best movers West Hollywood has to offer to ensure your relocation is a smooth experience. 
Pasadena
Pasadena is a charming suburban city located northeast of Los Angeles. With a population of over 140,000, Pasadena is famous for its historic architecture, lush gardens, and outdoor spaces. The city is home to the famous Rose Bowl Stadium, which hosts the annual Rose Bowl game and several other sporting events and concerts throughout the year. Pasadena is also surrounded by nature parks and hiking trails, which make it a popular destination for outdoor enthusiasts.
Culver City
Culver City is a family-friendly community located on the West side of LA. It is one of the best places to live in Los Angeles for every budget, as you will find people from all walks of life in this area. Culver City is appealing because it's home to several major film and television studios. The most famous ones are Sony Pictures and Culver Studios. This attracts many young professionals from the entertainment industry to move here and try to make it in Hollywood. If you are one of those up-and-comers, use the services of the best cross country moving companies Los Angeles has at its disposal and make your dream a reality! 
Places to live in Los Angeles for $2,500-$4,000 per month
Downtown LA
Downtown LA is a unique blend of old and new. First, iconic landmarks like the Walt Disney Concert Hall and Grant Central Market provide a glimpse into the city's past. If you plan on living here, you will definitely feel like you are in the entertainment capital of the world. The area has a diverse culinary scene with various restaurants, bars, and cafes. There are plenty of cultural activities, such as the world-renowned Museum of Contemporary Art and The Broad. There are many options to choose from when it comes to spending your free time. You can even ask your movers North Hollywood trusts for a few recommendations when they finish loading your boxes into your new apartment! 
Silver Lake
Silver Lake is a hip, trendy neighborhood and one of the best places to live in Los Angeles for every budget. If you need some peace, you can explore the famous Silver Lake Reservoir, which provides stunning city views and a peaceful retreat from the hustle and bustle. The area is also known for its eclectic mix of restaurants, cafes, and shops, with something for everyone. The neighborhood also has a thriving art scene, with galleries, theaters, and music venues scattered all over. We must mention that the area's architecture is very diverse, with beautiful examples of modernist, art deco, and craftsman homes. 
Echo Park
Echo Park is a desirable place to live in Los Angeles, with a diverse community and a unique blend of urban amenities and natural beauty. The neighborhood is known for its namesake park, a popular gathering spot for locals and visitors alike. The park boasts a picturesque lake, walking trails, and stunning views of the downtown skyline. Like any other area in LA, you will find plenty of different places to eat and drink at just about every corner. Our favorite spots are the Ostrich Farm, a trendy American cuisine restaurant, and the Elf Cafe.
Places to live in Los Angeles for $4,000-$6,000 per month
Beverly Hills
Beverly Hills is one of the most popular and famous neighborhoods in the US, maybe even the world! It is known for its luxurious homes, upscale shopping, and glamorous lifestyle. The city offers a high quality of life, with excellent schools, beautiful parks, and a low crime rate. Residents can enjoy various recreational activities, from hiking in the nearby hills to playing tennis at the Beverly Hills Tennis Club. For those looking to shop, Beverly Hills boasts some of the world's most exclusive and high-end boutiques. It's really no wonder why so many people from all over the US are contacting long distance moving companies Los Angeles offers and planning their relocation to this amazing neighborhood! 
Santa Monica
Santa Monica is one of the best places to live in Los Angeles for people with a higher budget. It offers residents a unique coastal lifestyle with access to a wide range of amenities and activities. The city is known for its walkability, with numerous bike paths and pedestrian-friendly streets. Residents can enjoy a variety of outdoor activities, such as beach volleyball, yoga on the beach, and surfing lessons. When it comes to restaurants and cafes, they all mostly focus on farm-to-table cuisine and sustainable practices. You will also get excellent public schools, top-rated healthcare facilities, and a strong sense of community.
Venice
Venice is a vibrant and eclectic neighborhood in Los Angeles known for its bohemian vibe, artistic community, and beautiful beach. You will find a unique blend of urban and beach lifestyles in Venice. You will also have a wide variety of outdoor activities and cultural events. The neighborhood has iconic landmarks like the Venice Boardwalk, Muscle Beach, and the Venice Canals. These are great spots for jogging, rollerblading, or people-watching. People fondly remember Venice for its eclectic restaurants, vintage shops, and street art. The community is diverse and inclusive, strongly focusing on sustainability and environmentalism. That same focus is upheld by both residential and commercial movers Los Angeles has to offer.
Places to live in Los Angeles for over $6,000 per month
Bel Air
When we say this is a list of places to live in Los Angeles for every budget, we mean literally every budget! We couldn't exclude these high-end neighborhoods from our list, as they are an integral part of LA and what makes it what it is today. This exclusive and prestigious area offers its residents privacy and seclusion. This place is ideal if you are in the entertainment industry and frequently in the spotlight. It goes without saying that you'll have access to the best shops, restaurants, schools, and other amenities you can possibly find.  Many people in Bel Air come from other high-end cities and neighborhoods, like San Francisco, for example. So if you are from the area and wish to relocate to Bel Air, finding movers Los Angeles to San Francisco and vice-versa will be a piece of cake. 
Malibu
Malibu is a beachfront community located on the west coast of LA county. It is famous for its stunning natural beauty, celebrity residents, and upscale lifestyle. Living there can fulfill your every possible need. Malibu has everything from enjoying the outdoors and being in nature to exclusive parties and shopping districts. During the day you can surf and hike, and during the evening, you can be hanging out with movie stars in some of Malibu's most famous restaurants and bars. On top of that, you will have world-class schools and healthcare facilities available at all times. Residing in Malibu is the closest you can get to the feeling you are living in a dream!
Beverly Park
Beverly Park is our final entry in the list of the best places to live in Los Angeles for every budget. It is an ultra-exclusive gated community with 24-hour guard-gated security measures., The feeling of safety here is definitely unparalleled. What makes this place unique is its expansive lots. The homes there vary in size from 10,000 to 50,000 square feet and sit on several acres of land. On top of that, gorgeous nature surrounds this area, with lush landscaping and manicured gardens. It literally feels like a piece of heaven right here in California. If you are moving here, make sure to hire the best art, luxury items, or piano movers Los Angeles has to offer to ensure your precious belongings arrive safe and sound. 
References:
Wheelwright, T. (2022, May 10). America's Most Expensive Cities per Square Foot. Move.org. https://www.move.org/americas-most-expensive-cities-per-square-foot/