Organizing a Short-Notice Interstate Relocation from LA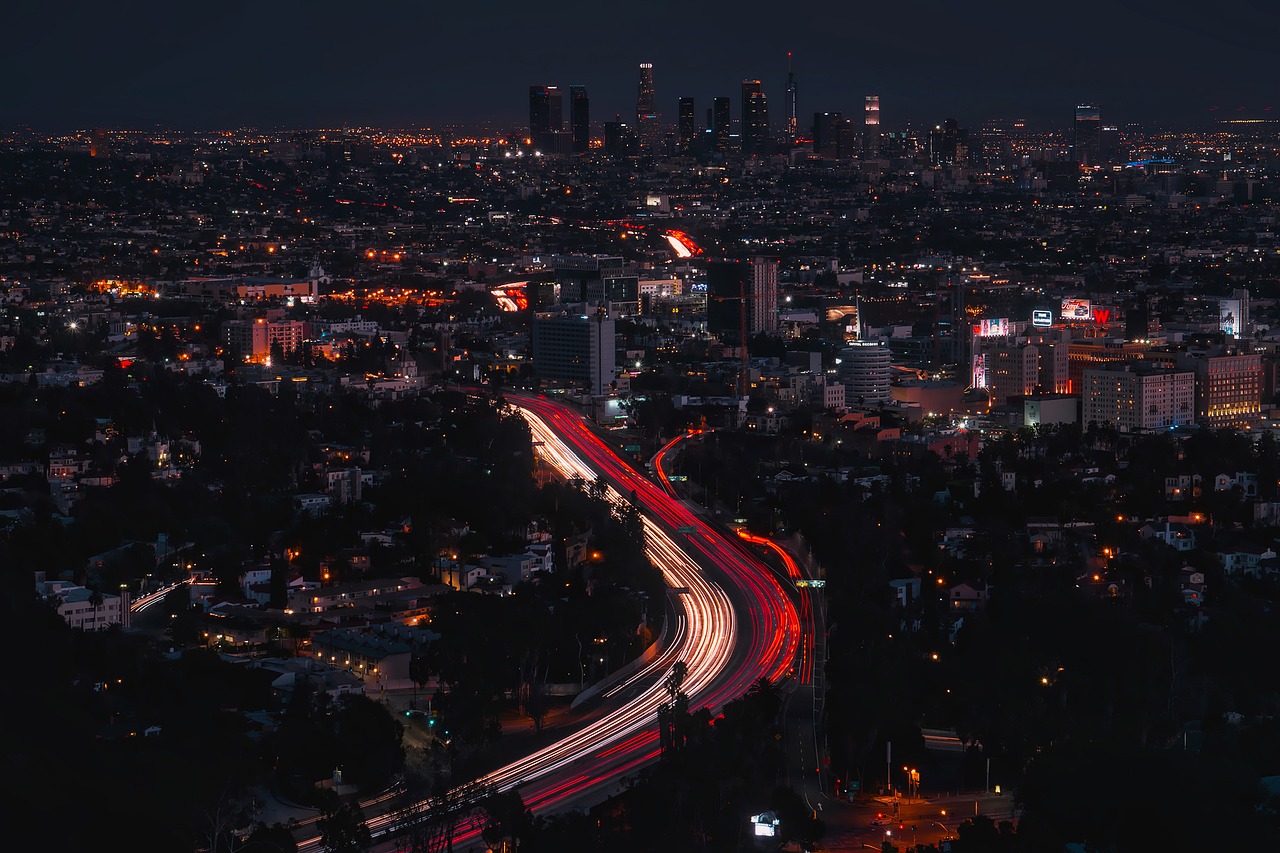 When moving on short notice, there are many things to consider. Namely, you have to act quickly, without panicking. Moreover, you might feel frustrated, scared, and nervous. All the tasks might appear too complex and overwhelming. Therefore, to avoid this scenario, there are
a few things you should be aware of when organizing a short-notice interstate relocation from LA
. Some things that can assist you are hiring good movers, making a checklist that can keep you organized, and planning everything ahead of time.
Rockstar Pro Movers CA
can handle all kinds of relocations. They are particularly good at interstate relocations. Here are some essential tips for making an emergency move from LA.
1. Get organized at the very beginning of your relocation
It is a fact that each and every relocation requires meticulous organization. This is even more so when handling a short-notice interstate relocation from LA. Usually, you might want to complete all the tasks as soon as possible. However, doing all of them at once might cause unnecessary mistakes. To avoid all this, you might want to
get organized by creating a moving checklist
. A good idea would be to write down all the tasks in the order you need to complete them. This is important because there are certain things you should do right away, while some other obligations should wait. Doing this will make you more organized and avoid errors that might delay your relocation. To ease your relocation even more, apart from getting organized, hiring movers is crucial. Good-quality
Los Angeles interstate movers
will assist you in all parts of your move. Regardless of the work they have to do,
their experts will execute your relocation as soon as possible
. An interstate move differs greatly from a local move. Namely, interstate moving might be more complicated and challenging. That is why hiring professional interstate movers is essential.
A moving checklist
In order to make things smooth and easy, make sure to write all the tasks down. You might even want to
print it out and try to keep it close to you
. Some of these obligations that your list might contain are: decluttering, ordering supplies, researching and selecting appropriate movers, starting the packing process, labeling, separating items, etc. Of course, you should write all of these tasks in the proper order so that you can cross out all the finished ones.
2. Hire professional movers
If your moving day is approaching and you are worried about how everything will turn out in the end, you might want to consider hiring reliable professionals. Relocations are usually very stressful.
It's hard to plan a move while dealing with many other obligations
. This especially applies to people with young children. Even if you set aside time to pack and prepare to move your stuff, this simply might not be enough. Therefore, hiring professional movers and packers might make the entire experience more pleasant and bearable. Instead of executing a relocation yourself, you might consider using professional movers' services.
Experts can save your time
In case you decide to opt for hiring one of the most reliable
cross country moving companies Los Angeles
, you will certainly not regret it. It can take weeks or even months to move your house if you do it independently. Even if it doesn't take forever, you will feel like it's taking way too long. When handling a short-notice interstate relocation from LA, time is everything. In order to avoid having a long relocation, Rockstar Pro Movers can assist you. Their experts are
focused on your relocation and skilled at moving fast and efficiently
. They provide various services depending on your personal needs. The professionals might even do the job for you. Instead of thinking about it and fretting, you can focus on your loved ones and spend more time with them.
Your belongings will be safer
Regarding your short-notice interstate relocation from LA, you might want to ensure that all your possessions are safe and well-protected. If you opt for a DIY move, there is a
chance that certain goods might get destroyed or damaged
. This usually happens when someone lacks the skills and rushes. To avoid having your favorite dishes broken or damaged or your leather sofa scratched, make sure to let the professionals do their job. Choosing one of the best
long distance moving companies Los Angeles
with plenty of experience will help you transport heavy and massive furniture items or appliances. They will take great care of your possessions when transporting them. These movers will also
secure all the items by wrapping them
. Moreover, they will take great care of all the fragile items. By hiring a moving company, you will not have to worry about providing all the packing materials, such as boxes, wrapping papers, furniture protectors, etc.
Think about cost-effectiveness
Hiring professional movers is rarely cheap. Moreover, some movers tend to overcharge their customers. The price of hiring movers ranges from $900 to $2,500. However,
it is worthwhile to spend money on expert moving assistance when all drawbacks and advantages are considered
. Although it seems that handling a DIY move is cheaper, this is usually not the case. Due to various complications that arise from the move handled by amateurs, the price of the entire relocation might rise significantly. If you opt for moving by yourself, you will still need to pay for all the packing materials such as boxes, moving equipment, a rental truck, and many other things. In case you want to save some money in the long run, make sure to contact a professional moving company.
3. Think about short-notice storage for your furniture
When organizing a short-notice interstate relocation from LA, you might need to hire short-notice storage. It can happen that you do not have enough space to move all of your belongings into your new home. This can happen due to various reasons such as too many items, too little space, or just too little time. Short-notice moves are usually one of the most complex ones. Before you are able to completely move into your new home, all the items have to be transported. Therefore, it could be necessary to store your belongings.
Renting storage space might be an ideal solution
in this case. Such units can be very convenient when it comes to short-notice movers. Do not risk handling the move by yourself, but opt for hiring both good movers and excellent storage facilities. All the issues with transporting your furniture items can be avoided by hiring good
furniture movers Los Angeles
. These movers are aware of your situation and your anxiety. Therefore, they provide excellent packing and assembly services. In case you are worried about the safety of your furniture items, rest assured that these professionals will
carefully load your furniture into trucks and keep them undamaged throughout the entire journey
. The condition of your items will certainly be the same as the one that you left them in. These movers are excellent at moving all kinds of heavy and bulky furniture items. By hiring them, you entrust your belongings in good hands.
4. Do not forget to declutter
When one starts moving with too many items, the chances are high that something will go wrong. Decluttering is crucial in the case when your budget is tight or when you do not have enough time. Organizing a short-notice interstate relocation from LA will be
much easier if you leave behind all the items you no longer need
. If you have never used an
old microwave oven
that doesn't work properly, there is no reason to move with it from LA. It can only make your relocation more expensive and demanding. In case you have finally decided to declutter, you have a few options.
Donate the items you no longer need
Each home has various things they have never used. Clothes, books, appliances, and toys are some of the most frequent items you should get rid of. Your friends and neighbors will be more than happy to get all the items you no longer need. Apart from being grateful, they
might even suggest assisting you in packing and unpacking your possessions
. It might be particularly difficult to let go of some possessions with sentimental value when decluttering. The easiest way to manage sentimental artifacts you do not need is to give them to your friends. That is how you
will feel less sorry for letting them go
. By giving them to a friend, you will be completely sure that they will take good care of them.
Arrange a garage sale
In case you desperately need to declutter your home, you might want to think about holding a garage sale. In case you are dealing with a short-notice interstate relocation from LA, make sure to make the arrangements as soon as possible. Garage sales are welcome since they
allow you to get rid of things you don't need while also earning money
. However, it might not be as easy as it seems at first glance. Apart from finding the right location, choosing a date, and asking friends and family members for help, you also might need to advertise your safe and inform as many people as you can. Although it might seem challenging, organizing a garage sale always pays off.
5. Pack some things by yourself
It is quite probable that one of the most challenging and complex aspects of each relocation is packing. Although the best option would be to hire professionals to pack everything for you, packing a few items yourself can be useful. If you only have a short time to organize everything, there is no need to wait for the movers to pack all your belongings. Before they even appear, you might want to make sure to provide the packing materials. Getting some boxes from a grocery store can be quite useful. What you can pack before movers arrive includes
personal belongings, clothes, toys, documents, etc
. Before you even start packing, you might want to consider whether you still need any items you haven't used for a long time. Packing your essentials is of utmost importance since
you will know where to look for things on a moving day
. Once you have packed all the items that you could, it would be wise to let
apartment movers Los Angeles
continue the job. Rockstar Pro Movers provide excellent apartment moving services while taking great care of your belongings at the same time. With them, you can be assured that
your possessions will be safe and sound even when there is little time to execute the move
.
6. Plan your moving budget
Moving to a new place is definitely an expensive undertaking. That is why it is understandable that you worry about how much you will spend. Therefore, it is crucial to establish your budget expectations in advance. That will help you avoid any unpleasant issues along the way. If your budget is very tight and you need to reduce your expenses,
you can think about planning your budget very carefully
. As already said, it is a smart idea to cut your overall spending. You can start this by transporting fewer items. Opting for affordable
movers Los Angeles
might be helpful, too.
Final thoughts
Many people believe that it is almost impossible to plan a last-minute move. Doing anything on a short notice can truly be stressful and time-consuming. However, if you have the right plan, nothing is impossible. In case you maintain your focus, and keep calm and organized, your relocation will be easy and smooth. Organizing a short-notice interstate relocation from LA will be easier if you hire good professional movers. With them, you will
not need to worry about handling all the little details about your relocation
. You can follow your checklist, hire good movers, do some packing by yourself and stay positive.