Moving a Piano in Los Angeles 101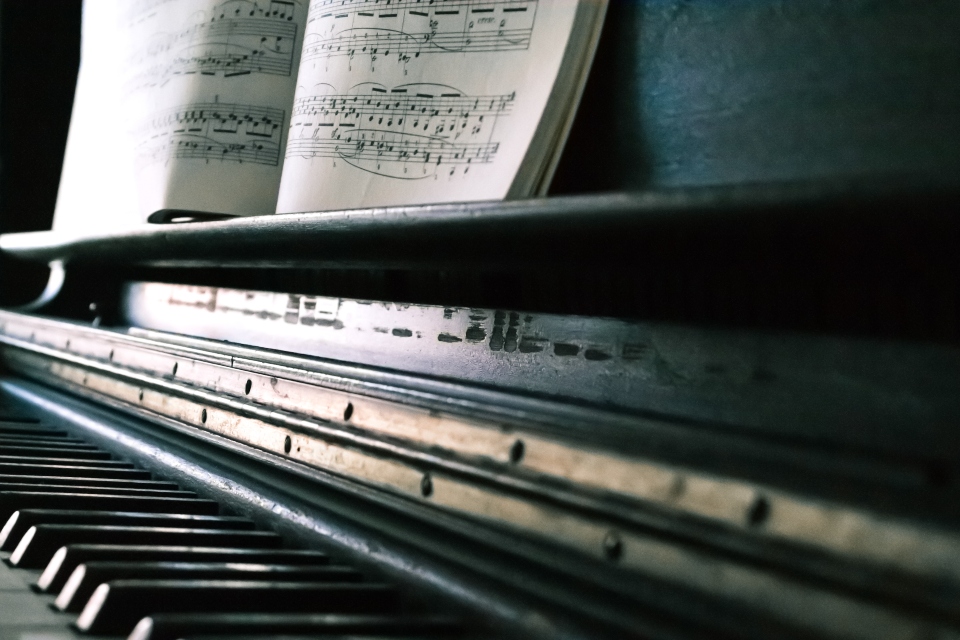 We all have at least one items in our household that can give us a hard time while moving.
The piano is undoubtedly one of them and it requires a lot of concentration and special preparations.
To do it right you need to have the right tools, packing materials, or simply a professional on your side. Since it is usually big and takes up a lot of space, you should deal with it as soon as possible. This means learning as many hacks as possible should be your priority.
So let's see what are the best hacks for moving a piano in Los Angeles and everything else you need to know!
Moving a piano in Los Angeles
If you are a pianist you surely know how important pianos are. Not only that, but they are also very sensitive and hard to repair. Damaging a piano will cost you a lot of money and stress and it is best to avoid every possibility of that happening.
Try to focus on preparing your piano for relocation on time
. Moving companies like
Rockstar Pro Movers CA
can do this for you so there is almost no risk of transporting it. But even though movers are professional and will know exactly how to do it,
no one can prepare it for relocation better than you
. Here are some things you can do!
Preparing a piano for a move
If you wonder where exactly to start, cleaning it is probably the best answer. Although pianos are usually on display in one's household and are clean most of the time, you should give them an extra round of dusting and polishing.
Yes, moving a piano in Los Angeles starts with cleaning!
This will make settling in much more pleasant, and your piano will surely be grateful to you. Start by cleaning it with warm water, a mild cleaning solution, and one dry cloth. In case you have a lot of time before the relocation you can give it a deep clean or ask a specialist to do it. If you have special piano cleaning chemicals then use them and let the piano dry for as long as necessary. When
movers Los Angeles
arrive
your piano will be ready for transportation! 
Remove decoration and other items from the top of your piano
If there are some items at the top of your piano,
make sure to remove them on time.
If you wait until
apartment movers Los Angeles
arrive you will just waste a lot of time removing everything and trying to find where to place all of that.
This may also mess with your packing process in general, in case you finished packing decoration, photographs,
etc. Just leave enough space around your piano so that movers can move around and take the piano to their vehicle. Although it is not considered to be a decoration,
remove the music rack as well.
You can pack it right away and wrap it in bubble wrap or an old towel.
Wrap the delicate parts
When it comes to the piano, almost every part is delicate.
But there are some you need to be extra careful with.
The parts are pedals and piano keys. Simply use a lot of bubble wrap, a sponge, or some old towels. Gently wrap everything and secure it with tape for extra security. If this sounds too risky for you, then feel free to ask
piano movers Los Angeles
for help. Moving a piano in Los Angeles will be much easier this way especially if this is your first time.
Professionals will deal with it much better and you will save yourself from all of that unnecessary stress. 
After you finish wrapping, close the piano lid and cover it with the wrapping material of your choice. Again, use the tape to make sure the lid won't open during moving.
Measure your hallways and doorways
Don't start moving the piano before you go through this step! If you want to move it without movers you will have to find the best way possible to carry it out.
Find the best route in your household and measure every doorway, hallway, or even staircase.
Remember that if you scratch the piano along the way, the damage will be huge. If the fastest way to your front door is not working then try some other ones.
It will be much better to carry it a couple of steps longer than scratching both the piano and the wall.
You may hear from
furniture movers Los Angeles
that heavy items like this are the trickiest to carry out from the home.
Final steps when moving a piano in Los Angeles
Carrying the piano to the vehicle is definitely the trickiest part and this is definitely where you should consider asking
local movers Los Angeles
for help. It is too much work to do on your own and even asking your friends to help you out carries a lot of risks. On the other hand,
if you still want to do it yourself then make sure not to hurt yourself while lifting the piano.
Once you get to the vehicle use straps to secure the piano from moving during the transportation. If you will be the one driving the vehicle, don't rush and avoid switching gears too sudden as every hash movement can move the piano from its place.
Be careful and give yourself plenty of time to arrive at your destination.
In conclusion
These were
the most important things you should know when moving a piano in Los Angeles.
Prepare your favorite instrument on time and if things start going wrong, ask professional movers for help. Don't forget to
deep clean your piano
and as a result,
you will be able to display it as soon as you arrive at your new place.