How to Meet New Neighbors After Moving Locally in LA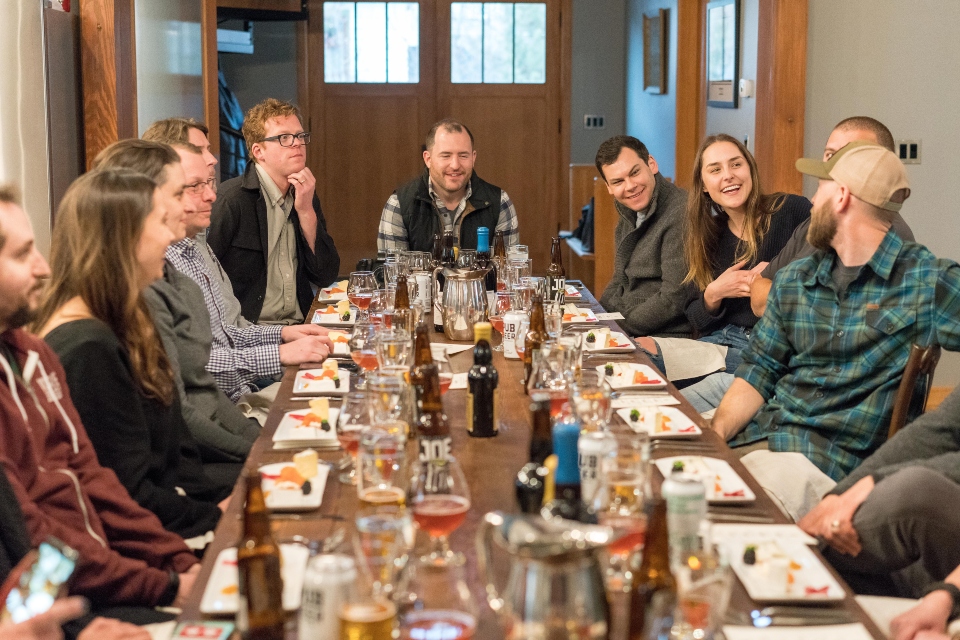 When the time for relocation comes, you will have many tasks to focus on. Most of them will be mainly in or around your household and you will have a pretty tight schedule those days. Nevertheless, there are some things apart from inventory transportation and arriving at your new place you will have to think about.
Relocations usually bring countless new beginnings and the sooner you accept the change, the faster you will adapt to your new surroundings.
When living in big places like LA one would think that making new friends is super easy. Keep in mind that although you are not going too far,
you will still have to learn how to meet new neighbors after moving locally in LA!
Meet new neighbors after moving locally in LA
Professional moving companies like
Rockstar Pro Movers CA
usually advise that every successful relocation starts with a good plan! People who give themselves enough time to plan their relocation will usually end up with much more time on their hands!
Since time is crucial for every relocation you should avoid wasting it at all costs
. But even if you make a perfect plan for moving to another neighborhood in LA you will still have to plan your arrival! People usually tend to leave this part for the very end of their relocation, and
sometimes that is not a good idea. 
Getting your new place ready is one of the most important things you will have to do as well. Relocations can be very stressful and difficult and the last thing you need is to arrive and have more things to do.
Some of the things that should be waiting for you there are:
Clean and neat place
Enough space to spend the first night
First-night kit
Set up kitchen and bathrooms
Depending on what
moving services Los Angeles
you will use, unpacking and settling in should be easy for you. But besides everything on the list thee is one more thing you should think about when moving locally to LA.
This includes the area itself and the community you will be soon calling your new home. 
LA neighborhoods and communities
Los Angeles surely is one of a kind place. Thousands of tourists and new residents arrive to LA daily and each one of them falls in love immediately.
Since it is one of the most famous cities in the world, there is no wonder its residents have a special bond with it.
It is not awkward to say that every neighborhood in Los Angeles is different and each one has miracles on its own. Depending on which one you choose you will soon have a whole new community to meet.
For some people this is harder than usual as changing your habits and lifestyle can sometimes be tricky. 
When the time comes to meet new neighbors after moving locally in LA, you will have to be ready for conversation and spending some time with new people. There are countless tips on how to do it right, even if it's not your thing and you don't feel like doing it.
Keep in mind that your new neighbors will soon become a part of your life and the faster you blend in faster you will get to love the place.
Communities in LA usually have a pretty strong bond and love seeing new faces around.
This is a result of diversity and so many new people arriving in LA daily. 
Getting to know your new neighborhood
Chances are big that you come across your new neighborhood before. It could be a sudden walk, an important business meeting, or seeing an old friend. Although LA is one of the biggest cities in the USA, i
ts residents know it pretty well.
This will give you some insight into your new neighborhood and the people living there. As soon as you make all the arrangements with
local movers Los Angeles
you can start exploring the area better. The best method is to take a walk around the neighborhood and simply enjoy new things.
Now that you know this part of LA will be your home, you will have a different point of view. 
Give yourself and your family enough time to explore the new neighborhood and even
choose future favorite locations.
This will make everyone feel better after the relocation is over and will help you meet new neighbors after moving locally in LA.
Meeting your new neighbors
Once you close the door of your new home behind you,
the most difficult part of this relocation is over.
You are now in your dream home and things will start happening pretty fast. People say that after relocation the first morning is one of the best feelings ever as you are adjusting to the big change with only positive vibes around. Since
movers Los Angeles
will do most of the hard work for you,
the sweet feeling of being tired can only boost your confidence in getting out and meeting new people. 
Here is how to do it!
Introduce yourself
The old-fashioned way is sometimes the best one! Feel free to introduce yourself and meet new neighbors after moving locally in LA! Depending on how you usually do it, y
ou can choose between doing it individually or waiting for a certain event.
Almost every community in LA has its own events and festivals and those can be the perfect way to get to know new people. You will probably get their attention while
apartment movers Los Angeles
arrive with your inventory!
Don't be shy to put a huge smile on your face and tell them more about yourself and your family!
If you receive some homemade gifts or snacks you can do the same in return! After all, you are in Los Angeles now and the people there are super friendly and open to new friendships.
Snacks and homemade specialties are a great way of starting a conversation that will lead to amazing future friendships! 
Meet new neighbors after moving locally in LA online
Although the distance is not too big, the Internet is always on your side. If you are short on time or simply too shy, simply rely on
online communication and its wonders.
You can explore different forums or
moving blogs Los Angeles
to find people in your area. Always count on having dozens of questions prior to moving and who better to answer than people who already live there?
Politely introduce yourself, give all the details about your relocation and get to know people around you. 
Apart from local forums, there are different local websites and groups that communities use for notifications and communication. Find the one in your area and let those amazing people share experiences with you.
This will also be a good way to get to know certain annual events in your new neighborhood.
Follow their example and make your personal calendar so that you can adjust to the change faster!
Visit the place in advance
It is completely understandable that you are short on time during your relocation. You need to focus on multiple tasks at once and secure a safe relocation for you and your family. Making a short trip though won't hurt and you should do it prior to moving to your new neighborhood in Los Angeles. The best time for this is when
furniture movers Los Angeles
arrive.
You may stick around at first in case they have some questions and then make a quick trip to your new place.
While there, you can check out your building or complex and knock on some doors. Getting information firsthand will help you settle in faster and
your neighbors will expect your arrival.
This little adventure will be great even for those who already had a chance to
explore Los Angeles
. Who knows, maybe you will come across some places you have never seen before and this will
make your entire relocation even more exciting. 
Things to avoid when meeting your new neighbors
Although this process sounds like the most interesting thing to do, you should always be careful not to push things too hard. Remember that people are different and some of them simply don't like being disturbed. And while you can share your enthusiasm about relocation, don't expect everyone around you to do the same.
Keep in mind that some people simply don't like being interrupted during their daily routine
. Since you are new in the area, there is no chance of knowing what places to avoid, but
there are always some precautions to consider. 
Don't be too pushy
If you feel like the stress from the entire relocation process is taking a toll on you, try to avoid passing it on to your new neighbors.
Even if you don't want to do it intentionally you may come out as too pushy or arrogant.
This is something you surely wouldn't want for yourself, so try to stay positive and calm. If some of your neighbors are not ready for the conversation yet, give them enough time to adapt as well.
This will result in complete trust on both sides as you will have to share the same area for a long period of time. 
Avoid being loud
Noise is something most of us don't like,
especially during the afternoon hours and after a hard-working day.
Your relocation won't cause too much of it, but some of your following actions may. If you decided to go with
packing services Los Angeles,
you will have a lot of energy for unpacking so make sure it doesn't disturb your neighbors. Especially if you decide to make some last-minute changes in decorating and setting up heavy furniture items.
Your neighbors will instantly feel violated and that is something you should avoid at all costs.
Having a moving-in party is completely expected of you, and your neighbors are one that should be invited as well. But make sure you don't party too much!
This is even more essential if your neighborhood is filled with families and small kids that usually have a strategic daily schedule.
Avoid being loud in general, as that is something that would bother you as well.
Making a good first impression is crucial so try to do it in the best way possible!
Meet your new neighbors after moving locally in LA without making too much noise!
Notify them about renovation work
If you decide to make some changes in your new home upon arriving, your new neighbors should know about it on time. Remember that people around you have their own lifestyles and the last thing you can do is notify them about some heavy work at your place. You should also choose an appropriate time of day for this so that everyone can benefit from it.
The best way is to simply announce the list of works that will happen at your place and ask for their early approval. 
In conclusion on how to meet new neighbors after moving locally in LA
While these are just some of the most common ones, the are dozens of other ways to get to know new neighbors after your relocation.
Feel free to be open and creative and present yourself in the best light possible.
If you have kids, make sure to give them enough time to explore the new area as well. They will probably need more time to do it, so giving them a chance to meet some new kids is essential.
You can visit the nearby park upon arriving and connect with parents from the area. 
This relocation is the beginning of something new and amazing.
You will meet new neighbors after moving locally in LA in no time and it will be the best feeling ever.
Get enough rest after moving and prepare for some new challenges that life in the different part of LA offers.
It will be an experience to remember!