Moving from Burbank to West Hollywood With Partner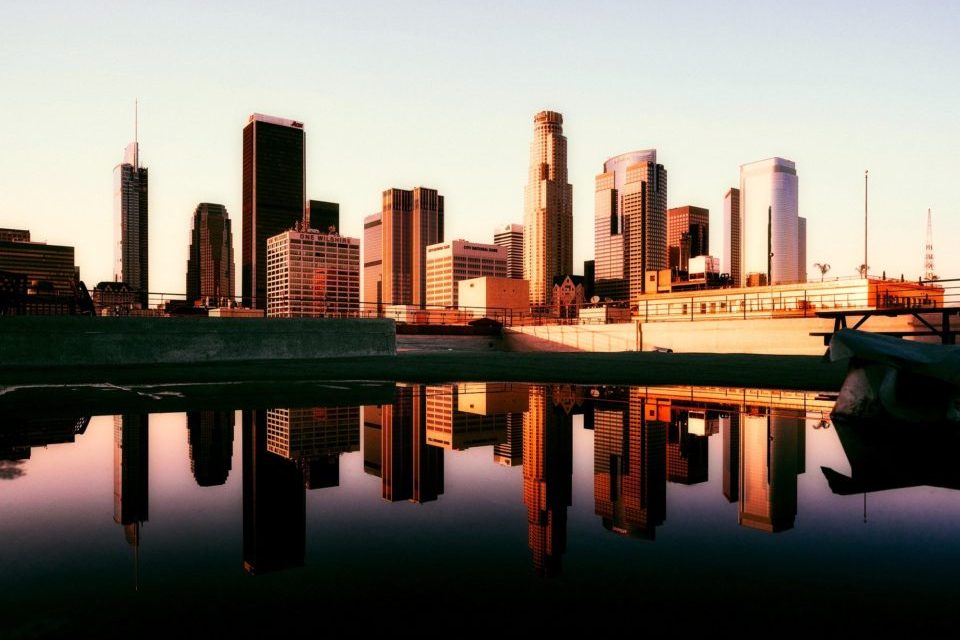 If you have been fortunate enough to call Los Angeles your home, you are probably familiar with its different areas, neighborhood, and lifestyle. Every part has something unique, a specific charm, and numerous advantages. If you are moving from Burbank to West Hollywood, you can expect a slightly different vibe, businesses, microclimate, and things to do. Even when you are moving locally, it is important to plan your relocation carefully and hire reliable
local movers Los Angeles.
 Read on and find out how to get organized and ensure a successful move.
Create a relocation plan when moving from Burbank to West Hollywood
The most important part of organizing relocation, whether it is a long-distance or a local move, is
creating a solid moving plan.
You need to write down all your moving activities, from researching
movers Burbank
to packing your belongings. In this way, you will ensure you don't forget anything. Home relocations can be hectic, especially if you don't know what you are doing. So, make sure you create a timeline for all moving tasks and stick to the schedule.
Declutter your home
Moving from Burbank to West Hollywood with a partner usually includes a lot of planning, good coordination, money, and stress. If you have decided to take the leap and start a life together,
make sure you do everything you can to make the move as smooth as possible
. Remember that the moving process doesn't start on a moving day, but weeks in advance. You will likely have duplicate things in your two apartments. Now is the time to go through everything and decide which things you don't want anymore. Consider whether some large pieces of furniture, like sofas and dressers, fit into your new home. There is no need to pack and transport clothes you no longer wear, old magazines, kids' toys, etc. Bear in mind that the more things you have the higher the moving costs. Everything you keep adds to your moving expenses because you need to rent a bigger truck, more manpower, a bigger storage unit, etc. Also, there is a physical strain on your body and possible moving injuries, especially if you are not used to heavy lifting. So, before you start packing,
decide which items you want to keep, sell, toss, and donate
.
The packing process
This is the most time-consuming and tiring part of the moving process. Once you decide which items you want to transport to your new home in West Hollywood, you should
gather packing supplies
. You will need cardboard boxes, bubble wrap, packing paper, scissors, tape, and markers. Try to learn packing techniques so that you would be able to protect your possessions properly. Wrap every item in bubble wrap before placing it in a moving box. Use sturdy and durable moving boxes so that you don't risk any possible damage to your things. If you are an inexperienced mover, we recommend hiring experienced
movers West Hollywood
that offer packing services. Professional packers will provide quality packing supplies, protect your possessions, and transport them safely to your new home.
What to expect when moving from Burbank to West Hollywood?
The City of West Hollywood
offers many attractions, amenities, top restaurants, upscale cafes, and trendy boutiques.
It borders the areas of Beverly Hills and Hollywood Hills
. Living in West Hollywood means never lacking fun activities, bustling nightlife, and movie theaters. WeHo, as the locals call it, is an extremely popular place for both tourists and locals. There are numerous job opportunities here and the housing costs are slightly less expensive than in Burbank. Downtown Burbank is more family-oriented, so you will have to get used to a slightly different lifestyle.
Find reliable movers
The most important decision you will have to make during the moving process is choosing the right moving company. Your movers should be trustworthy and experienced, such as
Rockstar Pro Movers CA
. In addition, the moving company you hire should have a valid license. Make sure the company you choose provides the
moving services Los Angeles
that you might require. For example,
if you have particularly bulky and heavy items, inform your movers in advance
. They will probably need more manpower and special equipment to transport things such as a piano or a pool table. Also, check whether your movers provide packing and storage services. Request several free in-house moving estimates and make a short list of companies that fit your budget. Visit specialized moving websites, such as Better Business Bureau, and check companies' online reputations. Here you can find companies' reviews and ratings, overall marks, and general information. Read previously submitted comments and complaints as well. This will give you a clear idea about a particular company's quality of service. If you know someone who has moved recently, ask for a recommendation. Your friends and family will give you honest feedback; their recommendations could save you time and energy.
In conclusion
Moving home can be a stressful and challenging process. This can be particularly true if you are moving in with your partner for the first time. Try to make as smooth a transition as possible by planning and preparing for relocation. Moving from Burbank to West Hollywood with partner means you must
find reliable local movers, choose a moving date, set a moving budget, and pack and unpack all your belongings
.  Although there will be challenges and many moving activities, this is an exciting period in your and your partner's life—a new, thrilling life chapter. We wish you a safe move and a beautiful life together.