How to Relocate From Beverly Hills to West LA on Short Notice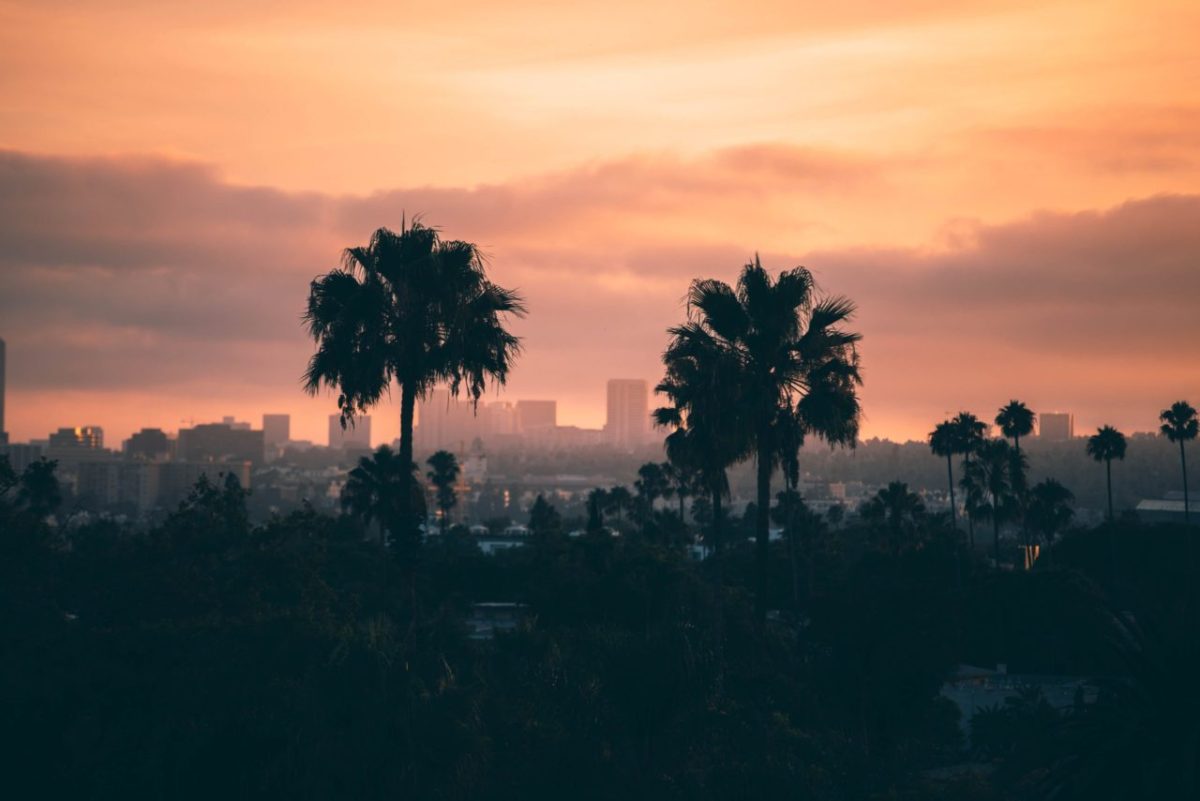 Planning to relocate from Beverly Hills to West LA on short notice should not be too big of a hassle, right? Well, let's see. Moving on short notice is always stressful. The good thing is, that you can always make it less stressful by planning it correctly.
Together, we will go through a few things you should know and do before you move from Beverly Hills to West LA. 
Where you're moving from, and where you're moving to?
Some might say you are just "moving down the block" since Beverly Hills and West LA are about 10 minutes away by car. However, relocating from Beverly Hills to West LA could be quite a change. Even though Beverly Hills is surrounded by Los Angeles, funny enough,
it was never an official part of LA
. When it comes to South California, Beverly Hills was always an epicenter of glamour and luxury.
Beverly Hills was incorporated as a city in 1914
. The boom of population happened in the 1920s with over 2000% growth. This might have started with actors Mary Pickford and Douglas Fairbanks, who built their famous house in Beverly Hills and
inspired many movie stars to move there from Hollywood
. Unlike Beverly Hills,
West LA is an official part of Los Angeles
. The population is around 14.500. Many say
West LA is the best place to live in California
. What's specific for West LA is that most of its residents are young professionals who are quite liberal. Most residents rent their homes, and the neighborhood is full of restaurants, bars, urban shops, and other authentic places. West LA is a great place to attend a public school since
public schools in this area are above average
. Another good thing that you probably care most about at this moment is that
local movers Los Angeles
also cover the West LA area, which will make this move easy for you.
How to relocate from Beverly Hills to West LA on short notice
We all know that moving in itself is stressful enough and having to move on short notice makes it even more stressful. It can be very overwhelming, and it may seem like there are more things to do than you can handle. However, just like any other activity, it can be done if well organized, even on short notice! You have to make sure you are well organized. One of the first and most important things you must do is
book your movers.
 Make sure that they are within your budget and that they meet your requirements. Aside from booking your movers to help you move from Beverly Hills to West LA, it's probably a good idea to
create a to-do list and timeline for your move.
You will need to deal with some paperwork. Things such as
address change forms, setting up childcare if needed, etc
. However, you don't need to wait for all the paperwork to be done before you start packing. So start packing ASAP!
Get ready with the right supplies
Having to relocate from Beverly Hills to West LA on short notice might not be as time-consuming as relocating to a different state. However, you must
ensure you have the right supplies for your move
. What does this mean? Make sure you get the right boxes for your stuff. You can save some money and instead of buying them, check if your local stores in Beverly Hills have some to spare. You can always use tags and markers to remind yourself what's in the box and place it where it needs to go. Or, if you want to make it even easier – our packers can take care of that, as well. Keep in mind that, if you are moving during the summer, this can add some more tension. In that case, make sure you and whoever is helping you move are staying hydrated and get some cold water or juice to sip on while moving. You can't forget to drink and eat while on this short-notice mission!
Get help before you relocate from Beverly Hills to West LA
Have we already mentioned moving is stressful? Yes? Well, it can be ten times more stressful if you do it alone. It's always amazing when you have people helping you move. It's a good idea to
ask family or friends to help you pack and move
. Once the movers have arrived with all your stuff, it needs to be moved in. Even if you are an independent individual who gets everything done alone, you would be surprised how much help from even one family member or friend can help you. And we are talking
physically and mentally!  
However, not everybody has family and friends nearby. That's why you can hire some excellent stress-free moving services that can play a friend role and help you move from Beverly Hills to West LA on this short notice. Some of the best
moving services Los Angeles
has to offer would be convenient for this relocation!
Get the right movers
You can choose different movers to help you relocate from Beverly Hills to West LA on short notice. The best would be, of course, to get the movers from one of the two locations. You can book
movers West Los Angeles
if you feel like that's the best option. We can offer you a quote and let you know how much it would cost you to move from Beverly Hills to West LA.
Make sure you pick the best option!
This is quite a local move so it's also convenient to think about booking
movers Beverly Hills
 as well! Regardless of your choice, it's good to check all options and advance and see if they can
offer you detailed information and tell you more about their availability
.
Don't lose your focus
It's essential to stay focused on your move and make sure you follow your to-do list and timeline. Some might say that relocating from Beverly Hills to West LA is a piece of cake, but we know this is a big move for you. Changing houses is always stressful regardless of the distance. That's why staying on track and following the steps you set for yourself is important. It might seem like you are alone in this once you start moving. However, you would be surprised how many people went to the same thing and in the same locations!
You can always look for advice online
 and even find some groups with members that had to relocate from Beverly Hills to West LA in the past. Another thing you can do is contact or visit your mover's office and ask about their customer's experiences with this specific move. It's good to pick a relevant moving company. If you want to move like a Rockstar, you might want to look at
Rockstar Pro Movers CA
since we are a
top-rated moving company
.
Settling into West LA after Beverly Hills
Once you have planned and executed your move, moved in your stuff and relaxed,
it's time to get used to your new neighborhood
. West LA and Beverly Hills might have many similarities, but you will still have to get familiar. One of the best things you can do is visit the most famous places in West LA and get familiar with the area. We're sure you already know, but here is a
list of some places that are a must in your new area
:
Santa Monica
Venice
Brentwood
Culver City
Marina Del Ray
After you have visited these places, you will get a better feel of your new home.
It's always good to visit local shops too
. If you like to jog or workout, make sure you do it in local parks since the weather is nice year-round, and you can meet some neighbors! Even though you are all done with moving,  after you move from Beverly Hills to West LA, you never know if there's something you forgot. Remember that great to-do list you made? Time to go back to it and
check if everything is checked off the list
. Once that is done, you can consider your move finalized!