How To Pack Large Furniture For Your Move From San Francisco?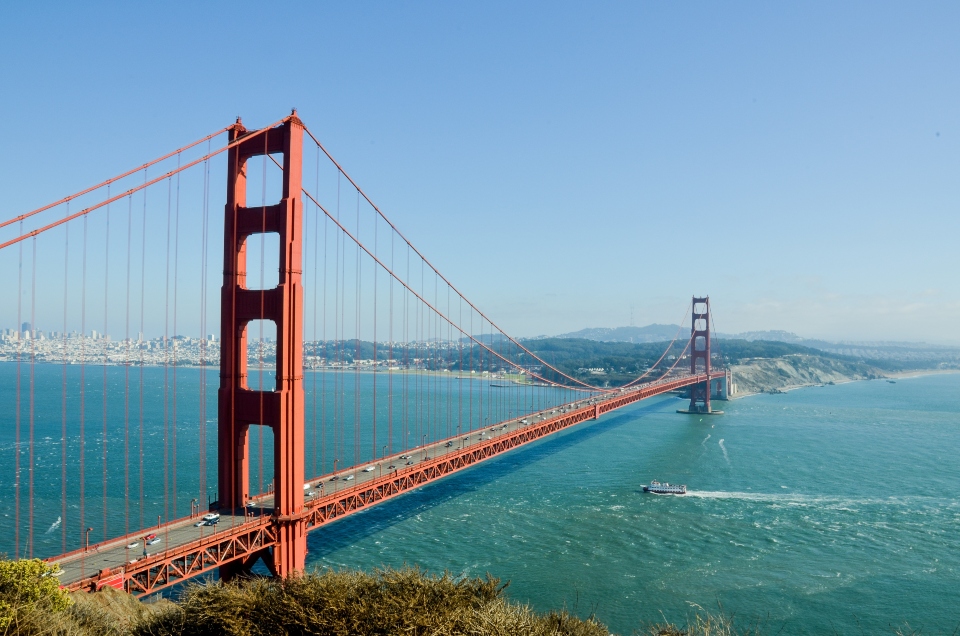 When the time comes to move, your head will probably be filled with all kinds of tasks you need to focus on at once. From preparing your new home, leaving the old one, and packing, you can quickly get tired and anxious before time. If you think a good and strategic plan will make things much easier, you are completely right. Nevertheless,
one specific task will require your attention to the fullest.
To pack large furniture for your move to San Francisco is not easy, and you will need additional help. Just like always,
Rockstar Pro Movers CA
brings you the quickest and safest solutions for your entire process.
Here is everything you should know and some of the best ways to make it happen!
Begin with making a good plan
Yes, you're going to need it, and the sooner you make it, the easier things will work out for you. By the time you get to packing and moving your furniture,
your relocation should be a couple of steps ahead.
It is completely understandable that you may not have enough experience for it, so make sure that
residential movers Los Angeles
are by your side. Your plan will lead you through this process no matter how big your household is. And if you wonder how long it will take to have one, that entirely depends on you!
Try to put the most important tasks and notes on your list, as you will have something to focus on the entire time.
Once you feel like everything is ready, just follow your instincts and begin the process.
Should you pack large furniture first or last?
A very common question may pop up during the preparations, and that is when should you deal with your large furniture.
A lot depends on your household and its size, but if you are to be quick and efficient, you will have a couple of options.
You can remove the smaller furniture items and objects first so there is more space left for the big ones.
This includes drawer and wardrobe inventory, decorations, and everything that can fit in a regular packing box.
Just make sure that there is nothing left inside, as moving and packing items that are filled with something else is not a good idea. Both could damage or break, and that is something you wish to avoid.
Furniture that is considered to be large
If you are too tired or anxious, even the regular items may seem too big and hard to pack or move. So, your mood should be on point before you begin the process. Take a good look at your household and think of all those items you had trouble with when cleaning or renovating your home. Basically,
everything that you can't move on your own is considered to be large
and a job for
furniture movers California
. But if you love to have control over your items and are in charge of cleaning everything, you probably know a way to deal with big items.
Nevertheless, when it comes to packing, be careful when it comes to:
Wardrobes
Sofas
Armchairs
Beds
Tables
For those whose homes are huge and have a couple of bedrooms and a huge living room,
the number of these items will be much bigger.
You must pack large furniture for your move from San Francisco carefully and start doing it on time.
Getting proper packing materials
You must focus on getting proper packing materials and getting the right quantity of them. If you get more than necessary, you will have to find a solution for it later. Let's also mention that it will cost you much more and you really shouldn't be spending too much during your relocation. The best thing you can do is to measure and count your items on time and get all the packing materials for everything.
This will save you huge amounts of money and time.
Before you pack large furniture for your move from San Francisco make sure to have:
Moving boxes in different sizes and possibly shapes as not every item can fit in the regular ones
Naylon or wrapping plastic
Tape that you will use for securing the boxes and your items
Furniture moving straps that can help you move all those large items
Markers for labeling the boxes or items
Bubble wrap, wrapping paper, or any type of additional protection. You will need it for in between the furniture and the packing box.
Blankets or any other type of cover for even more protection
Pack large furniture for your move from San Francisco like a pro
You already know by now that the size of your home plays a huge role. You can easily start panicking once you begin the process and realize that you have much more items than you thought and that the huge number of them is large. Luckily,
there is a good tactic to deal with all of that without feeling any pressure
. What you need to do is start packing one room at a time. Start with those you use the least, like guest rooms or break rooms. You will see the progress much faster, and the entire thing will unfold the way it should. There will be no additional mess around your home, and by the time you reach your main living room, the packing will be almost over.
Include other family members or friends in this process for even better results.
Of course, the easiest way is to find
moving services California
that will back up all your needs. Professional movers can deal with these matters much faster and more efficiently so that all that work is not on you. Even if you have experience and a smaller household, it is much better if you leave it to them.
They will go through all the obstacles and make sure your furniture is safe the entire time. 
How to pack large furniture for your move from San Francisco
And now, you have reached the answer you have been looking for.
Good packing will benefit you in many different ways regarding time, money, and of course, a good mood.
You will feel much better knowing that everything is ready and that unpacking will be smooth and fast. So on the day of your packing, make sure to begin early. No matter the size of your home, you need as much time as possible. If you live in the busier part of
the city of San Francisco
you must think of the traffic as well.
Avoiding jams and crowd is your main goal, as you can be stuck on the road for hours.
If you are moving to a nearby city, your relocation could be over in just a couple of hours which is a good thing. On the other hand, if you are moving to another state, movers will have another suggestion for you.
Cleaning your furniture
Every single item that you wish to pack and move should be washed or cleaned before packing. There are many reasons for this, including keeping them safe and preventing more work later. Depending on the material of your furniture, you can use different cleaning solutions. Wooden items should be cleaned with proper chemicals and washing cloth.
You can also just dust them away if you went through cleaning recently
. What's important is that your items are dry after the process. Leaving them wet can cause mold and rust to form, and that means huge and unrepairable damage. If you need to wash something, make sure you do it on time. Once everything is properly dried, you can proceed to the next step. Keep in mind that some items like beds and wardrobes don't need a deep cleaning as you probably do it regularly.
Focus on your new home being clean and fresh, and everything will be fine. 
Packing and labeling
Packing large furniture for your move from San Francisco shouldn't last long. Prepare your boxes and the rest of the packing materials, and don't forget the moving straps. You and your friends should work together to move everything from its place and set it where you can easily reach every side. Put the straps on the side and then attach them to yourself for moving. Make sure to move them slowly and place them somewhere safe. Once you do it, remove the straps and get the wrapping paper or bubble wrap.
Carefully place it over the item and make sure every corner is covered.
Keep in mind that corners and sides are the most delicate and require extra protection. After that, you can proceed to pack it in the moving box or nylon. Since labeling is the next step, try not to avoid or forget it. This will make the unpacking much easier, and you will not have any trouble setting up your new home. When it comes to labels, you can use what you want as long as labels are clear and useful.
Some people use room names, and others use different categories, so be creative when coming up with them.
Try to do this before your
long distance movers San Francisco 
arrive, as both of you will probably be on the schedule.
How to pack large furniture for your move from San Francisco when short on time
Time plays a huge role here, and when short on it, you must go with different solutions. If you are moving to another state,
cross country moving companies Los Angeles
should be by your side. With their help, you will be able to move and pack faster without spending extra money. And what's more important, you won't be stressing out the entire time.
Your priorities should always come first, no matter what. 
Wrapping your large furniture in nylon or plastic wrap is the best solution when shot on time. It will be fast, and your items will be protected during transportation. You can even leave some of them like that after the relocation.
If you have rooms you won't be using right away in your new home, feel free to unpack your furniture later. 
Everything will be much easier if you are moving across California.
Movers San Fernando Valley
can do all that work for you, and all you will have to do is prepare your new home for their arrival.
Things to avoid
Even if you are absolutely sure you can pack large furniture for your move from San Francisco, double-check it. Relocations can become really complicated, and you can find yourself facing multiple obstacles. Check out your new place and make an inventory list if you are moving somewhere in the area. If you don't need everything from your old home, feel free to get rid of some items. On the other hand, make arrangements with
Los Angeles interstate movers
for bigger distances. It is much better you use all that time to prepare yourself and your family for a new life in another place. Of course, stay safe the entire time. Those who have health issues shouldn't even begin the process of packing and moving large items. This can cause more issues and stop your relocation in the worst-case scenario.
You must rely on movers and their professional service for better results. 
Make sure your kids are not around when packing large furniture items. They will have their own way of dealing with the entire relocation and may become anxious in the middle of it. To avoid them running around and getting hurt, find them something to be interested in.
You can ask friends or other family members to take them for a walk or play with them during that time.
You will be free to pack large furniture for your move from San Franciso in peace and without having to worry.