How to Ease Your Interstate Move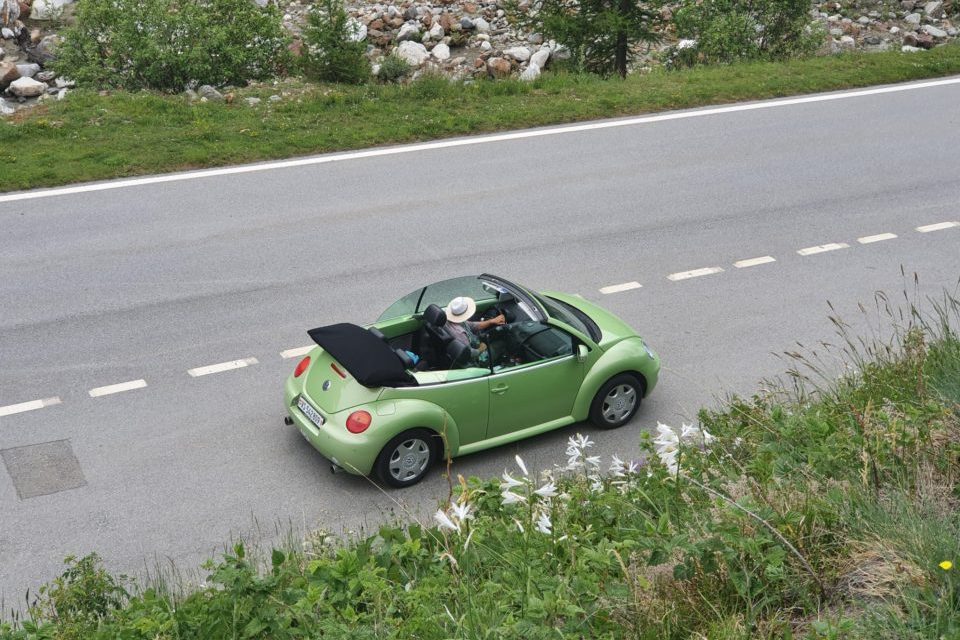 Planning an interstate move can be easier than you think. However, you need to
plan ahead and save enough time
to get into details in order for this move to go smoothly. We will give you valuable tips and how to ease your interstate move. Also, we will tell you a bit about working with professional movers and how that would help ease this specific relocation. So, let's get to it!
Moving with professional movers
If you decide to hire professional movers to help you out with your move, you better hire the ones that will treat you like a rockstar! You are probably searching for quality moving and storage services that will be delivered with
professionalism and excellent customer service.
Well, you are in luck, because
Rockstar Pro Movers CA
will give you that and more. Located all over California, Rockstar Pro Movers will be at your door in a blink of an eye and handle your move with professionalism, reliability, skills, and ease.
Tips on how to ease your interstate move
There are a lot of tips that are applicable to any kind of move. So, let's start with those. When you're asking yourself how to ease your interstate move, think about the steps that
cross country moving companies Los Angeles
recommend:
Plan ahead – Start packing and organizing well in advance to ensure a smooth and stress-free move.
Choose a reputable moving company – Research and compare different moving companies to find one that is reliable and has a good track record.
Get a written estimate – Make sure to get a written estimate from your chosen moving company, and be aware that the final cost may be different due to unexpected circumstances.
Pack carefully – Make sure to pack your belongings carefully, using sturdy boxes and packing materials. Label each box with its contents and the room it belongs in at your new home.
Familiarize yourself with the regulations in your new state – Different states have different regulations regarding things like vehicle registration and driver's licenses. Make sure to research and follow the necessary steps to ensure a smooth transition.
Update your address – Remember to update your address with the post office, your bank, and any other important institutions or organizations.
Forward your mail -Use the post office's mail forwarding service to ensure that you receive any important mail during the move.
Take inventory – Keep a list of all your belongings, including serial numbers and other identifying information. This can be helpful in case anything is lost or damaged during the move.
Save time with professional movers
Doing all of this will take you way less time if you hire one of the many professional
moving services California
has to offer. While movers take care of the heavy work, you can use that time for tasks such as address updates, mail forwarding requests, etc.
Start packing on time
There are several reasons why it's important to start packing as early as possible when preparing for an interstate move:
It can help reduce stress. Packing can be a time-consuming and overwhelming task, and starting early can help reduce the stress of trying to get everything done at the last minute.
It gives you more time to declutter. Starting to pack early can give you more time to go through your belongings and get rid of anything that you no longer need or want. This can make the moving process easier and less overwhelming.
It can save you money. If you need to hire professional movers, starting to pack early can help reduce the amount of time they spend packing and loading your belongings, which can save you money on your moving costs.
It helps prevent damage to your belonging. Properly packing your items can help prevent them from being damaged during the move. By starting early, you'll have more time to properly wrap and pack your belongings. It can help ensure that they arrive at your new home in good condition.
Overall, starting to
pack as early as possible
can help make the moving process smoother and less time-consuming.
Your interstate move will be easier if you declutter
Decluttering is important when moving interstate because it can
save you time, money, and stress.
By getting rid of unnecessary items before the move, you'll have fewer boxes to pack. This will make the packing process faster and easier. Additionally, the fewer items you have to move, the lower your moving costs will be. Finally, decluttering can help reduce stress during the moving process because you'll have fewer items to worry about and keep track of. It's especially important to declutter if you are moving to a smaller space or if you are downsizing. The best
long distance movers San Francisco
has to offer always advise their customers to declutter before going further with moving preparations.
Another important tip on how to ease your interstate move is making important arrangements on time
There are several important arrangements to make before moving to a new home. First, you'll need to arrange for the utilities at your new home to be turned on. This includes electricity, gas, water, and internet/cable. At the same time, you'll need to arrange for the utilities at your current home to be turned off. You may also need to arrange for any
necessary repairs or cleaning
, especially if you are renting. In terms of transportation,
Los Angeles interstate movers
advise you to arrange for a moving company or rental truck to transport your belongings to your new home. If you need a place to store your belongings before or after the move, you'll need to arrange for a storage unit. It's also important to notify important parties of your
change of address
, including the post office, your employer, your bank, and your insurance company. Finally, be sure to
pack a moving day essentials bag.
These should be items that you'll need on the day of the move. These could be toiletries, snacks, drinks, and any important documents. Hopefully, now you feel more comfortable thinking about how to ease your interstate move. Get in touch with Rockstar Pro Movers CA and we will do it together!