Top 5 Tips For Finding A Place To Live In San Francisco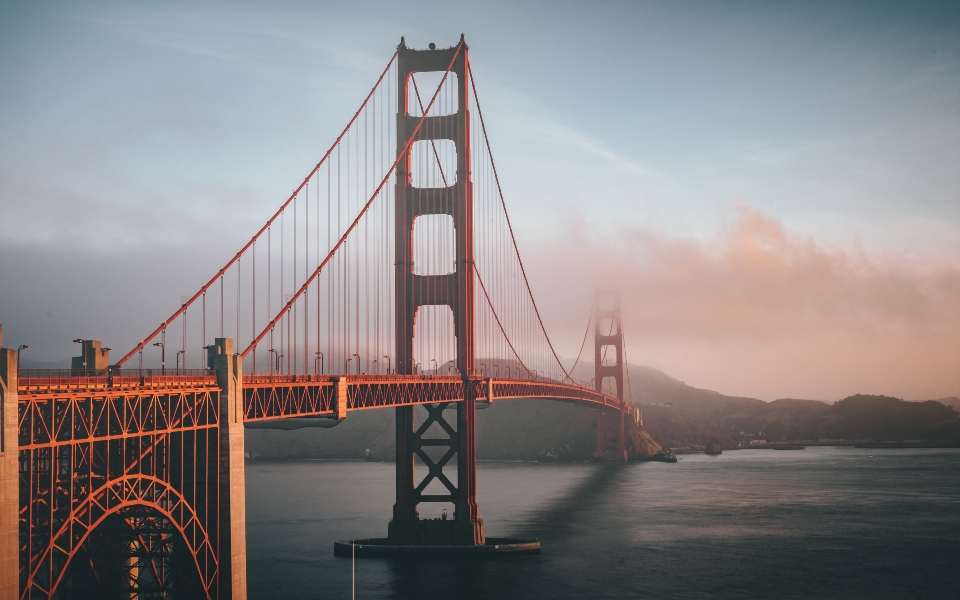 So, you are thinking about moving to Golden City? With that and many other nicknames, San Francisco earned to be called one of the best places in California to move to. But this city is huge and you will need to be careful when choosing an exact location to move to.
You will get a chance to choose from a lot of different neighborhoods, and each one has something special to offer.
To help you on your quest of looking for a perfect spot to settle in, here are 5 tips for finding a place to live in San Francisco!
Welcome to San Francisco!
With its 815,201 residents, San Francisco is the financial and cultural center of Northern California. With rich history and tradition, this city is always at the top of the list of places people wish to move to. Thanks to its fast progress San Francisco has a relatively small unemployment rate but
living costs of 244.0/100
go way above the average. Back in 2020,
this city welcomed 1.7% more new residents
than the previous year which speaks for itself. it is interesting to mention that a lot of people will move across the city with the help of
local movers San Francisco
as well. According to official reports, this city has 36 neighborhoods with many smaller districts within. This means you will need to do your research right while looking for the perfect one.
Here is how to begin:
Start looking on time
Set your priorities straight
Learn about the differences between San Francisco and your hometown
Visit a few places in advance
1. Start looking on time
In every relocation, time plays a huge role. Apart from preparing your inventory, you will also have to deal with some other matters. It will be good to have a good and strategic plan from the start, that will focus on both relocation and your social life.
Long distance movers San Francisco
can do a wonderful job and provide a lot of time and space for you. When you have professionals to deal with your items, that means much less hard work for you. But you will have to begin looking way before that.
The best thing you can do is start looking for a place as soon as you start thinking about moving. 
2. Set your priorities straight
This is not something you will get to do every single day and that makes finding a place to live in San Francisco a serious job. Once you decide that this city is a place you wish to move to, make sure you set your goals, needs, and wishes straight.
This method will help you choose a neighborhood and it will make your search much easier
. Some things should be your priorities including:
Job 
Schools if you move with kids
Community with the same interests
Lifestyle the neighborhood offers
3. Learn about the differences between San Francisco and your hometown
Those who live in other California cities and plan on moving to San Francisco shouldn't expect their lifestyle to remain the same. Moving from Los Angeles, for example, means that you may come across similar places but these two cities are completely different. San Franciso is mainly famous for its spirit that you can't find anywhere else. People from all around the world want to visit it at least once, and for many good reasons. Even though SF's living costs rate is high, 244/100, this city still manages to capture a lot of newcomers almost daily.
LA to SF movers
can guide you through some essential points of your relocation, and you should focus on comparing these two cities.
It is much better to know what things to expect after your relocation than to learn about them once you settle in. 
This is also the time when you should learn from previous mistakes, and avoid things that bother you where you currently live.
4. Visit a few places in advance
Relying on an online search is good, but it may not be enough. If you live close to
the city of San Francisco
or have some friends there, you know what to do. Making a list of places suitable for you is a good method, and you can take a couple of days to check them all out. While you do this, you can write down the pros and cons of each one of them. As a result, you will narrow down the choices and make a decision much faster.
In case you like multiple neighborhoods and can't decide, you should expand your search to online reviews and personal experiences. 
Don't be afraid of change
Keep in mind that moving always means change.
If you come across a place in San Francisco that you really like, but seems too different, don't let that confuse you.
It is completely normal to be both nostalgic and excited about finding a place to live in San Francisco but it can result in great things. It may take some time to adapt but if the place suits your need everything will be fine way faster than you thought.
Movers San Francisco
will make things much easier for you as you will not have to stress out about transportation and loading of your items. Yes, it can be weird to leave your entire place to be moved to a new location, but that is the safest way to positive moving outcome.
Let's talk about San Francisco neighborhoods
If you are to take a look at people's experiences, you will see that some neighborhoods in this city already have certain titles. For example,
Bernal Heights
is said to be the most suitable one for families and those who plan on starting one. On the other hand, young professionals and singles will also have something to look for.
Marina District is one of the neighborhoods that is filled with young people. It offers all kinds of fun and excellent nightlife! 
Of course, knowing more is always good, so here are the two categories you can follow:
Neighborhoods suitable for families: Glen Park, Noe Valley, Presidio Heights, Pacific Heights
Neighborhoods suitable for young professionals and singles: Downtown San Francisco, Mission District, SoMa, Cow Hollow. 
So, are you ready to give San Francisco a chance?
Following these tips will not only save you a lot of time and money, but it will speed up the process as well. You will avoid making unnecessary trips and exploring different places if they don't qualify. You will also not be stuck in a place that doesn't suit you for too long. Moving is not a time for any of your resources and you should stick to useful tips for a better outcome.
If you feel like San Francisco could be a perfect place for you, maybe it is time to put it to the test.
As long as your intuition is good, things will turn out to be just fine. If you are just making a transition,
long distance moving companies Los Angeles
can even help you plan everything. Just make sure to stay positive while finding a place to live in San Francisco.