Guide to Moving From San Francisco to Los Angeles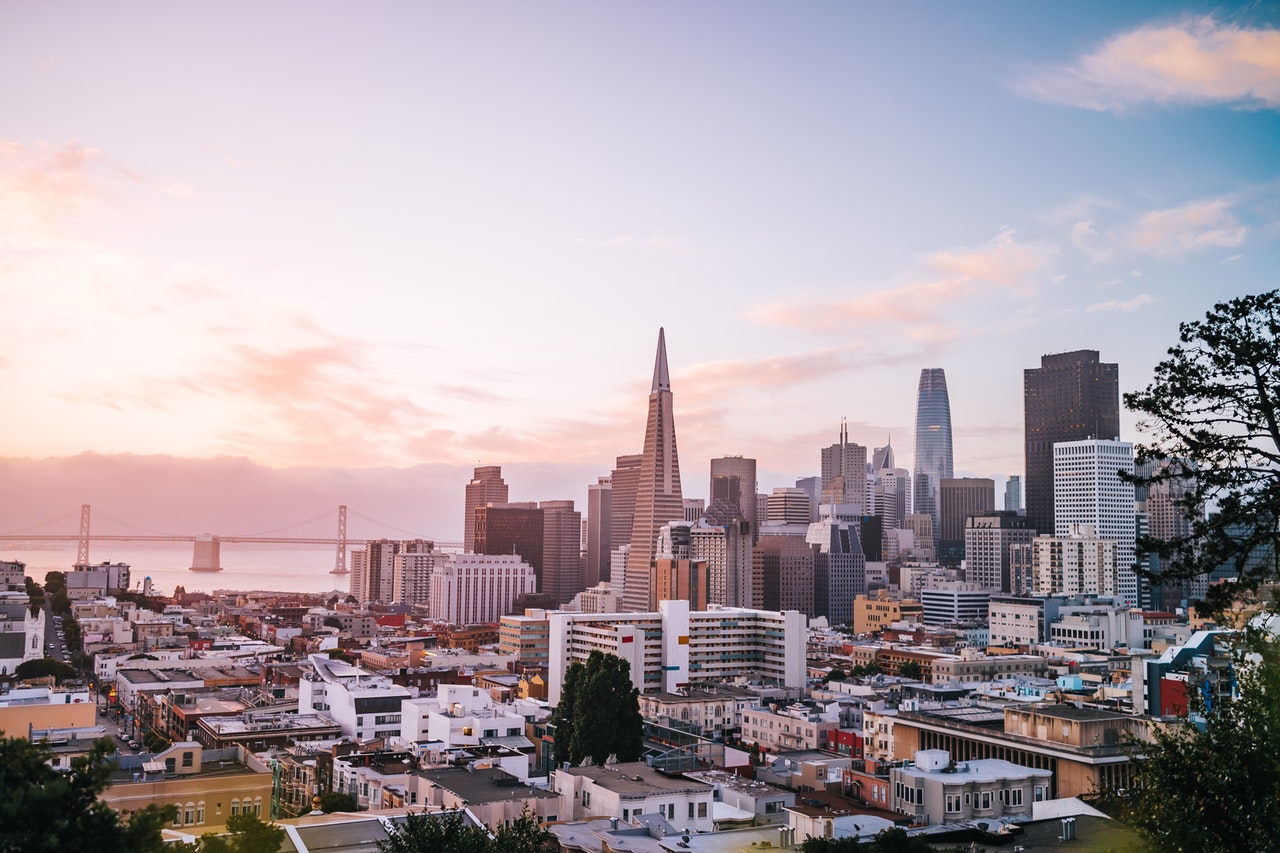 If you are eager for change and considering moving from San Francisco to Los Angeles, you should know what to expect. Change is never easy, but if you are ready to replace the urban environment of San Francisco with the hustle and bustle of Los Angeles – we get it. Therefore we've provided you with an
ultimate guide on moving from SF to AL which will help you make a final choice. 
However, before you move from San Francisco to Los Angeles, you should look for a trusted relocation company such as
Rockstar Pro Movers CA
. Leave the packing and moving preparations to the professionals. During this time, you devote yourself to getting to know Los Angeles and the changes that await you after the move.
Why do people move from San Francisco to Los Angeles?
People decide to move in search of better living conditions or simply because they feel they need to make some changes in their lives. However, there are some specific reasons why people decide to leave San Francisco and move to the City of Angels. According to research, many people move from San Francisco to Los Angeles yearly. Some are looking for a job; others want a change of climate, while others want to be close to family, etc. However, one of the
main reasons that people are moving from SF to LA is the cost of living.
Namely, the cost of living in LA is 15% lower than in San Francisco. It is quite a good reason to make your move. But besides this one, there are numerous other reasons to move, which we'll focus on later.
San Francisco VS. Los Angeles
San Francisco and Los Angeles have much to offer their residents. Although both are big cities, they are quite different in their temperament.
Both of them have West Coast charm, tremendous weather, great food, fun nightlife, amazing points of interest, and a bounty of activities
. They are very similar when it comes to the pursuit of entertainment and lifestyle. But it is not that there are no differences between them. Here are the main differences between them:
Size
Transportation
Crowds
Bad weather
Business
Living costs
Los Angeles is almost five times the size of San Francisco
The first significant difference between San Francisco and Los Angeles is their size. Only when you move will you realize how big a difference really is.
San Francisco is the fourth largest city in California
, with a population of 874,784,
while Los Angeles is in first place
with 3,973,278 inhabitants
. It can make moving much more difficult, especially if you are trying to move alone. However, experienced
movers Los Angeles
offers will know the best way to help you move to Los Angeles regardless of its size. You will need time to adapt to the fact that not everything is at your fingertips and that you need more time to get from one point to another.
Transportation is a big difference between San Francisco and Los Angeles
If you ever thought transportation in San Francisco was hectic,
get ready for traffic in LA.
When moving around SF, you can call a taxi or Uber. And even take a walk or ride a bike. However, it's different in LA. Although it has a great subway network, light rail, bus service, and many taxi drivers,
LA is constantly snarled in traffic
. Because in LA, everyone drives. So if you are planning your move, don't expect to be able to do it alone.
Movers San Francisco
offers will know the right time and road to move you. And when you move, you'll have to plan your trip since you will spend most of the day in traffic in LA. If you don't have to drive, avoid taxis and walk (if it's not too far) or choose the metro. It could make getting around Los Angeles faster and easier.
Crowds are what you'll want to avoid in both cities
San Francisco is a densely populated city, and you will often be in a crowd. If it is Sunday, everyone takes a break and goes out, or if it's just a festival, people get together here. As it is known for its festivals and outdoor music events, it is clear that it is often crowded here. However,
it looks like a joke compared to the crowd in LA.
When you move to LA with
movers West Los Angeles
residents often choose, you can be sure you will often run into people. Beaches, theme parks, cinemas, and other exciting attractions are always full of people, and sometimes you need to fight for a little place for yourself. But even so, LA has plenty of entertainment for its residents. If you don't mind being surrounded by people, you will have a fantastic time here after moving from San Francisco to Los Angeles.
Bad weather doesn't exist in Los Angeles
One of the advantages of living in Los Angeles is that it almost doesn't have bad weather
. Of course, not all days are great, but there are many sunny and clear days. Well, you can see it most throughout the year on the beach. In LA, you may experience heavier rain. However, it will never be as heavy as in San Francisco. LA has periods of heat during the summer, but most people acclimate to it and don't mind. If you enjoy clear weather, moving from San Francisco to Los Angeles may be the right choice.
The business makes the difference
Business opportunities in San Francisco and Los Angeles are great. It all depends on which branch of the industry you want to work in. Regardless of the size and the possibility of finding a job easily, LA is dominated by the entertainment industry and all the categories that are found in it. However, other industries are also resent and largely contribute to the overall economy.
Los Angeles follows San Francisco's technological development and does everything to overtake it.
So you can expect numerous business opportunities even if you are not in the entertainment industry in Los Angeles. The following are the most spread industries you can work in:
Fashion: Entertainment can't go without style and fashion. So, It's no wonder that LA is considered a fashion hub. LA is home to some of the greatest fashion brands, such as Chanel and others. LA fashion does not only include clothing but is also famous for jewelry, footwear, textile, cosmetics, etc.
Transportation: LA's system stands out from other cities because it is home to Tesla, Honda, and Ford.
Aerospace: Boeing, SpaceX, Virgin Galactic, and Lockheed are some of the top aerospace companies located in Los Angeles.
How to find a job in LA and build a strong network?
Now that you know that the entertainment industry is the top one, you can start looking for a job here. As home to prominent filmmakers, story writers, and studios such as
Paramount, Fox, Sony, Disney, NBC Universal, and Warner Bros
, check their job listings. However, job hunting is an overwhelming process. But you are not alone. We'll provide you with a complete guide on how to find a job easily — just follow these steps:
Build a strong network: This is quite easy nowadays. Make a LinkedIn profile and get matched to companies and colleagues from your branch.
Search for jobs online: check websites such as Indeed or Monster.
Try local job fairs or simply bring your Curriculum Vitae personally to a company of your choice.
Word of mouth is the best way to find a job: Thus, ask your family, friends, relatives, or neighbors to recommend you a good company to apply for.
Start your own business: Los Angeles is great for startups, so don't hesitate to start your own company. Check LA Business Portal for more information before making the final decision.
The cost of living in LA is lower than in San Francisco
As previously said, San Francisco is quite expensive to live in. Housing costs, utility costs, and even food and groceries are quite expensive here. Thus, many people choose to move to Los Angeles. So when San Francisco to Los Angeles movers moves you to LA,
prices won't shock you.
So after your move, you may be surprised by somewhat lower prices for renting an apartment, groceries, and utility costs. With all this, moving from San Francisco to Los Angeles will only be a plus for you. Now, let's look at the main differences:
Cost of living for a family: It is $2,975 in LA, while in SF, it is $3,507
House rent for a family: You can expect to pay $2,725 for rent in Los Angeles, while rent prices in San Francisco are $3,199.
Food expenses in LA are lower (about $621), while in SF, it is $733.
Transport expenditures: Unfortunately, you will pay more for transport in LA than in SF. You will pay $260 in LA while moving around SF will cost you $160.
Since LA is cheaper than SF, the
salaries are also lower
. In LA, your monthly salary after taxes gets around $5,327, while you can earn $6,054 in San Francisco. However, the salaries will largely depend on the industry and the company you are working for. All in all,
it's worth moving from San Francisco to Los Angele
s. Wonder how to conduct the move? Don't worry, Rockstar Pro Movers is here to provide you with an ultimate relocation guide.
All you need to know about moving from Los Angeles to San Francisco in terms of the relocation itself
Moving is easy when you have the proper organization. Luckily, you don't have to organize everything all by yourself. Our Los Angeles movers will provide you with the necessary moving help tailored to your needs. And here's an ultimate guide on how to ensure a successful relocation according to
movers Beverly Hills
residents gladly recommend:
Budget your move: get an estimate and plan your budget accordingly.
Schedule the moving day: If you are not in a hurry, avoid moving during the peak season — movers tend to be the busiest during summer.
Deal with paperwork: Obtain all the necessary documents for moving from San Francisco to Los Angeles.
Create a moving plan: the best way to achieve everything on time is to make a moving timeline based on which you can plan your relocation activities.
Make a list of your inventories: The list will help you pack up faster and downsize your belongings.
Make a list of packing supplies: If you don't analyze well what size, material, or type of supplies you should use, it can bring additional expenses. Therefore, book the best packing services Los Angeles has to offer and ensure the safety of your belongings. Save time, money, and energy.
Pack room by room: This way, you'll avoid the mess all around the house. Start from the room of your highest importance. However, we recommend you start with utility rooms since they mostly contain things for decluttering.
Final relocation steps
After completing these steps,
it would be a good idea to use storage
, regardless of the moving date. It is mostly recommended if you are moving to a temporary home due to the possible lack of space and double loading and unloading. Besides, using
storage services in LA
will also help you downsize your belongings if you don't want to sell, throw, or give them away.
How to choose the right movers?
Choosing the right moving company will define your move. But how to choose a suitable one? The ways are many – you can search online, read the company reviews, contact moving brokers, or simply contact your friends and family for recommendations. Word of mouth is worth a thousand online reviews. If you'd prefer to read the reviews,
pay attention to red flags while reading them
. If the reviews sound too good to be true, they are probably scams. Now that you know about the main differences between San Francisco and Los Angeles and that you are acquainted with the moving process and all the steps, it's finally time to relax! And you can achieve this since
our LA movers got you covered with the relocation tasks all way long.
There's no better way to relax than to enjoy all the perks LA offers regarding recreation. Following is the mini guide on what to see and do in LA after the move.
Meet Los Angeles
Los Angeles — the city of entertainment.
Who wouldn't like to live here and seize all its amazing opportunities?
Hollywood, Paramount Picture Studios, Walt Disney Concert Hall, Walk of Fame, splendid beaches such as Venice Beach, amazing museums, and numerous historical and architectural landmarks await you. It seems like Los Angeles has it all. Following are the top 5 attractions you should enjoy when moving to LA:
Griffin Park: The largest park in LA and beyond offers an urban and sprawling feel. Here you can enjoy green space, the Los Angeles City Zoo, the Griffin Observatory, and the iconic Hollywood sign.
Sunset Strip: it's impossible to miss this legendary 1.5-mile Boulevard. It's one of the city's main symbols, where you can enjoy numerous restaurants, shops, hotels, cocktail bars, and stunning views of the city.
Disneyland Park: A must-see spot for both children and adults.
Venice Beach: the most popular beach in LA known for its Boardwalk. Here you can enjoy sports, restaurants, cafes, and many other places.
Rodeo Drive: If you want to shop until you drop, there's no better way to do that than visiting Rodeo Drive. It's one of the most famous shopping districts where you can find all types of brands, such as Louis Vuitton, Prada, Tiffany, Gucci, and other notable brands.
It is indeed very hard to narrow down the choice of what to see and experience in Los Angeles. However, these places mentioned above are must-see ones. On the other hand, you should not miss the following:
Santa Monica Beach and Pier, Hollywood Walk of Fame, TCL Chinese Theatre, Universal Coty Walk, and Hollywood
.
Key events and festivals in LA
January and February: Tournament of Roses in Pasadena, Golden Globe Awards, Grammy Awards, and others.
March and April: LA Marathon, Academy Awards at Dolby Theatre, and Fiesta Broadway.
May and June: LA Pride, July Fireworks Spectacular, and Anime Export.
July and August: July Fireworks Spectacular, Anime Export, and Nisei Week Japanese Festival.
September and October: Emmy Awards, Dine LA Restaurant Week, Halloween Carnaval, USC vs.UCLA Football, and many others.
November and December: Hollywood Christmas Parade, LA County Holiday Celebration, and Marina Del Rey Holiday Boat Parade.
LA neighborhoods
It's impossible not to find a suitable neighborhood in LA since it has a lot to offer, from single-family homes to apartments. Los Angeles has its hidden gems that will definitely blow up your mind and take your breath away. And
whichever neighborhood you choose, you won't regret your choice
. Following are some of the most popular areas:
Downtown Los Angeles – Excellent for those who want to be in the center of business life.
West Hollywood – This neighborhood has everything, from family amenities to charming and energetic nightlife.
Silver Lake – Excellent for those seeking entertainment since Silver Lake is home to an amazing nightlife.
South Bay – Famous for its significantly low crime rate with exceptional schools, which makes it perfect for families.
The West Side – An affluent area with LA's most sought-after neighborhoods.
If you want to buy a house,
you can expect to pay $705,900 for the median home value (national is $244,900)
, while renting is similar to the national average, around $1,641 (national $1,163).  If you are
looking for your first apartment in LA
, contact real estate agents to find a perfect match. You can also look the apartments up on Realtor.com.
How to stay connected to your community after moving from San Francisco to Los Angeles
Moving from San Francisco is not an easy decision since you are leaving your friends and family and going into the unknown. However, moving doesn't mean you must say goodbye to San Francisco forever. There are numerous ways to stay in touch with your previous community. We live in the Internet era, so build a strong online network of beloved people. Besides, you can always return to SF for a weekend, right? However, the bigger question is how to connect with people in LA.
How to settle down in LA after the move
Being a newcomer is easy in LA since the city is welcoming and the residents have an open-minded attitude. Therefore, connect with your neighbors and new colleagues, and make lifetime friendships. Wondering how to do that? It's pretty simple. After moving from San Francisco to Los Angeles,
make a moving-in party and invite your neighbors
. Housewarming parties are the best way to meet them. When it comes to working, invite your colleagues for dinner or drinks after work, or also throw a small party. However, if you don't know where to start, you can always connect with local organizations offering advice to newcomers, such as the
Newcomers Access Center
.
Conclusion – moving from San Franciso to Los Angeles can be an amazing desition
Now that you've gone through the ultimate guide on moving from SF to LA, you can finally enjoy your move to the City of Angels. Explore all the pros and cons of moving from San Francisco to Los Angeles and choose what suits you. Whatever decision you make, if it is to your wishes, you will not go wrong. And you know whom to hire for your upcoming move –
move like a pro with Rockstar Pro Movers CA
– contact us and ensure a seamless move.
References:
Los Angeles vs San Francisco comparison: Cost of Living
. (2023, February 11). Livingcost.org. https://livingcost.org/cost/los-angeles/san-francisco
Living in Los Angeles
. (n.d.). Niche. https://www.niche.com/places-to-live/los-angeles-los-angeles-ca/