How to Spring Clean Your LA Home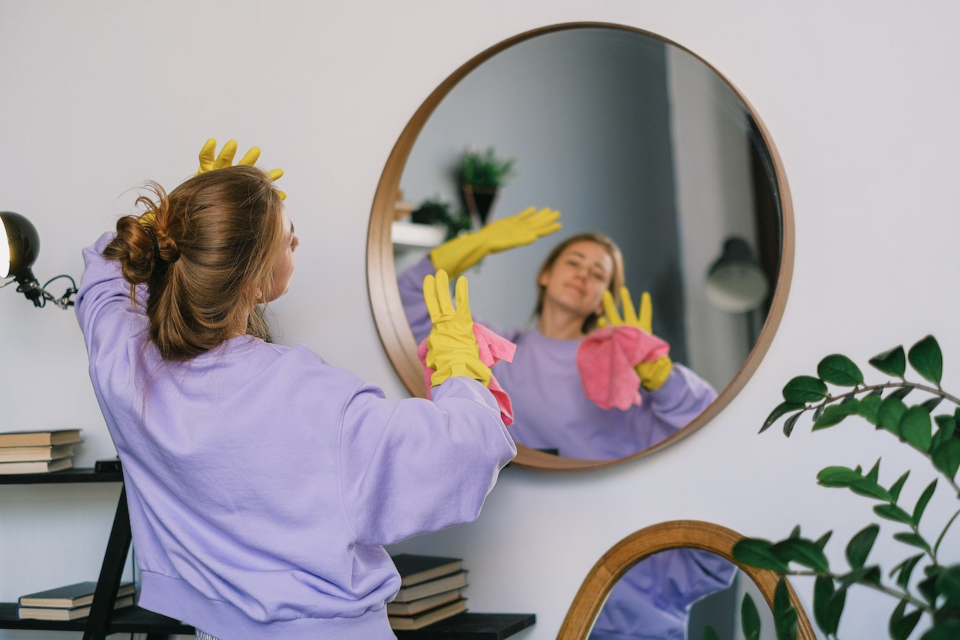 Winter is over, spring is coming. And with it, spring cleaning. Spring is most people's favorite season. But the question is, do you like cleaning? Opinions differ.
Some people like cleaning because it helps them get rid of stress, while some people hate doing it.
But, like it or not, cleaning is one of the things that awaits you this spring, whether you are staying put or moving. So, you need to
book a day in your calendar that you will devote to spring cleaning
. And also, it's a good idea to make a spring cleaning plan. If you happen to be relocating, our
apartment movers in Los Angeles
can give you many helpful moving tips. But today, we will reveal a few tips on how to spring clean your LA home. Here we go!
Get ready for spring cleaning of your home in LA!
You must know that there isn't an instruction that will clearly tell you what to do when spring cleaning your home. Also, when it comes to moving,
movers California
has will help you plan your move based on your moving needs, distance, etc. So, to put it simply,
your spring cleaning will only depend on the size of your home and the work you need to do, just like moving
. But what is common to moving and spring cleaning is that
both jobs are very difficult and tiring
. Nevertheless, if you prepare well, you won't have any difficulties. So, one of the first things you should do is choose a day you will devote to cleaning your home. Next, make a plan. If you have a lot of work and a large home, you can set aside two to three days for this work. Depending on your free time and business obligations. Also, before you start cleaning,
you must get everything you will need in this process
. Spring is most often considered by people as a new beginning of the year and the time when all the winter dust should be shaken off. So, spring cleaning can be ideal for changing some things in your home.
What do you need for spring cleaning your home?
Spring cleaning can be compared to moving because
both processes are considered new beginnings.
So. when you decide to move, just like in this situation, there are many things that you will need to get. And our
residential movers Los Angeles
is proud of are at your disposal for all questions. But for now, we will focus on the list of things you will need to get to start spring cleaning in your home. List of things you need for spring cleaning:
Cleaning agents (dish detergent, window cleaner, floor cleaner, bathroom cleaner, etc.)
Laundry detergent and fabric softener
Cloths (microfiber cloths and linen cloths)
Gloves for cleaning
Broom, vacuum cleaner, steam cleaner
Also, spring in LA, just like autumn, is short-lived. From the beginning of April to the beginning of June, you can enjoy the colors of spring in LA and the warm days. Nature is known to wake up during this period, so
consider visiting places like Griffith Park, Santa Monica, Santa Clarita Cowboy Festival, etc., after spring cleaning.
How to spring clean your LA home?
We said that there is no instruction for cleaning your home. But, regardless of that,
we can help you
. Just like our
furniture movers in Los Angeles
can when it comes to moving your furniture. The least we can do is tell you where to start. However, opinions are divided about this. Someone will tell you to start from the farthest room from your front door, someone from the kitchen, bathroom, etc. We agree that it doesn't matter which room you begin cleaning first.
It's only important that you start because, in the end, all rooms must be cleaned.
But before you go, there are some things to consider. Have you thought about renovating your home or changing some things? Do you know that general cleaning awaits you even after the renovation?
What do you think about the idea of ​​doing it now?
For example, if you need to paint the kitchen and bedroom, you can do it now, along with spring cleaning. You can also replace some things, such as sanitary ware in the bathroom, furniture, lighting, or other things right now.
Because that way you won't have to clean twice.
And if you have a piano that's standing in your way of cleaning, you can count on our experienced
piano movers Los Angeles
residents recommend to move it out of your sight.
Start from the beginning!
You determine the beginning of the process of cleaning your home.
It's easier for someone to start with the largest space and for someone with the smallest. So, this is only your decision. When you start cleaning your home,
it's very important to ventilate all the rooms
, so open the windows and allow the freshness of the spring air to enter. Remove sheets, covers, and pillowcases, and turn on the washing machine. While the machine is doing its job, you can move the furniture, vacuum, and wipe the dust. Then wipe the windows and clean the bed, sofa, and other furniture. You can use a steam cleaner for everything or do a deep wash.
Floors for the end!
After thoroughly cleaning all the rooms, dry all the furniture a little.
Make yourself a coffee, and take a break
. Considering that you will be moving through the apartment during the entire cleaning and may need something from some rooms, cleaning the floors is not worth it until the end of your spring cleaning. So, after you're all done and finished with your coffee, move on to the floors. Vacuum all the rooms once more and then wipe the floors. But this time, start from the farthest room in your home. Also, you can use
natural cleaning products
that you can make yourself clean your home.
Spring is the ideal time for moving to LA!
So, we hope that our tips on how to spring clean your LA home really helped you. And also, if you still haven't found your LA home, spring is the ideal time to do it. Because there is a lot to do in LA during this period. So,
locate movers in downtown Los Angeles
and start your move. Also,
remember our tips because you will need them later.
And after the move,
enjoy walking to the Hollywood sign, visiting the Griffith Observatory, or going to lunch at In n Out Burger.