Everything You Need to Know Before Moving to the San Fernando Valley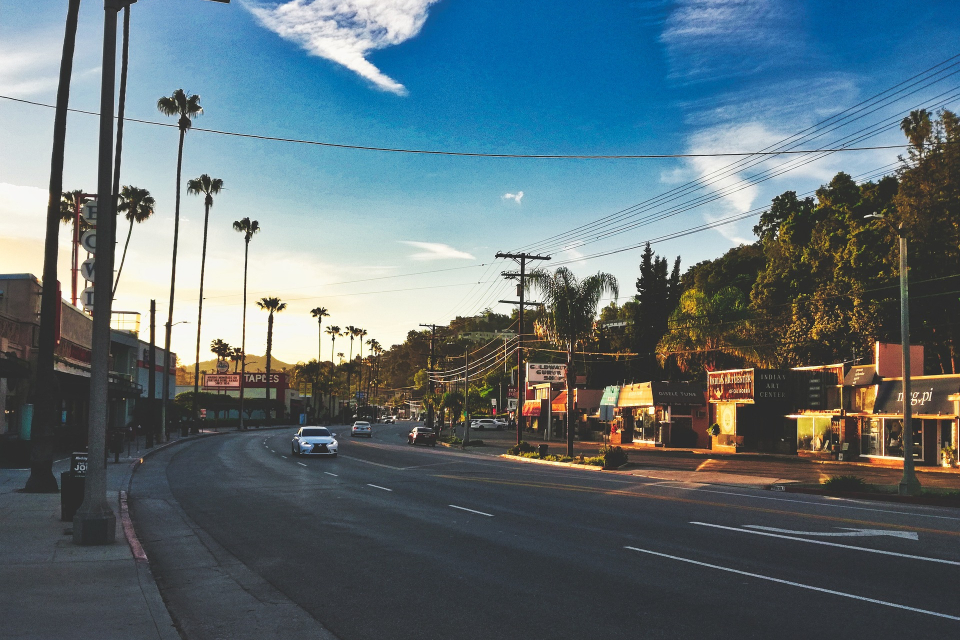 Is the San Fernando Valley on your list of potential places to make your new home? If so, then you are in the right place!
We will do our best to reveal all the important things you should know before moving to the San Fernando Valley.
This is an excellent choice whether you are looking for a place to raise a family or are a young professional looking for a good business opportunity and lots of fun. Simply put,
the San Fernando Valley is a place for all generations.
The Valley is located in Los Angeles County and is surrounded by the beautiful Verdugo, Santa Monica, San Gabriel, and Simi Mountains. Our
movers San Fernando Valley
offers will reveal the most exciting details of this spot. So, let's discover the location together!
Welcome to San Fernando Valley
In addition to the fact that the San Fernando Valley makes up 80% of Los Angeles County,
the cities of Burbank, Calabasas, Glendale, Hidden Hills, and San Fernando also belong to this region.
About 1.8 million residents live here and are satisfied with their lives in this location. What makes this place famous is that it's home to the most famous film studios, such as Warner Bros and Walt Disney Studios. In addition, the San Fernando Valley is home to the main Hollywood theme park, Universal Studios. The history of San Fernando Valley is fascinating and it reveals that this place was once a walnut and orange plantation. But after the Second World War, the place changed from an agricultural environment to a completely new, more urban, and modern community. Today
, San Fernando Valley is a center for fun and business.
San Fernando Valley along with Los Angeles County can offer you some of the best neighborhoods that can be an ideal place to live. Whichever neighborhood you choose,
local movers Los Angeles
are at your service.
The San Fernando Valley covers about 260 square miles
, where you can find many good places for retirement, young people, families, and singles. So, continue reading and see which neighborhoods we have selected for you.
Top neighborhoods in San Fernando Valley for you
Based on the quality of life, and living costs, we have singled out several most affordable neighborhoods that could be your new place to live.
Canoga Park
Mission Hills
North Hills
Varner Center
Lakeview Terrace
The average price of real estate in these neighborhoods ranges from $300,000 to $560,000. So, if you decide to buy a house and move here, then you need to think about using
moving services Los Angeles
companies provide for your move. The cost of living for one person is around $2,500 per month. Also, the cost of living index in these places is below the Los Angeles average. These places are
 one of the most affordable places to live in the San Fernando Valley.
Interesting things you should know before moving to the San Fernando Valley
The climate in San Fernando Valley will be on your side. You can forget about the snow and large amounts of rain because warm and dry summers await you here. The lowest temperature is 34-36 degrees Fahrenheit during the winter months and at night. Also,
3,440 sunny hours a year are an expected amount here
, which is ideal for all those who love the sun and warm weather. One of the advantages of San Fernando Valley is transportation, i.e. public transportation. Here you have many options that you can use every day. Starting from numerous taxi stations and public transportation that is also the cheapest. Also, the San Fernando Valley is
home to several major airports
, including Burbank's Bob Hope Airport, and Van Nuys Airport. These airports are the busiest in the valley. And in addition, there are numerous rail lines that will allow you to move around the entire valley and the LA district. Another important thing to know is that in the San Fernando Valley you can find a
large number of highly rated private and public schools
. And that is exactly one of the reasons why this place is a good choice for families. Among the highly rated schools are
Los Angeles Unified, Acton-Agua Dulce Unified, Glendale Unified
, and many others. Also, the Valley offers you some of the best colleges, including
California State University, the University of Los Angeles, and West Coast University.
You will find many fun activities here
The main place for fun in the San Fernando Valley is
Warner Bros. Studios
.
Visiting this place is the best way to experience the Hollywood scene
. What is characteristic of the San Fernando Valley is that each neighborhood has its own way of having fun. Some of the most fun things to do are visit the
Old Time Country Fair, the 1000 Lights Water Lantern Festival, and the Sherman Oaks Street Fair.
In San Fernando Valley, the fun really never stops. In addition to attractive places that you can visit, there are also places for shopping and exclusive restaurants. Here you can find large
fashion boutiques, furniture stores, antique shops, beauty salons, and spa centers
. And also, Mexican and Japanese cuisine is represented the most in the San Fernando Valley. Here you can find some of the best restaurants like 786 degrees, James's Restaurant, and CF Food Kitchen. And finally, the beaches. The beaches of the San Fernando Valley are something you should never miss. You must visit Topagana Beach, Paradise Cove Beach, Malibu Beach, and Hermosa Beach. So, we have reached the end of this story, and we hope that we have managed to reveal to you all the things you need to know before moving to the San Fernando Valley. Finally,
if you are sure that San Fernando Valley is the place for you, contact one of the best moving companies in Los Angeles and start your adventure.
We are sure that you will find yourself here and that you will really enjoy it. Good luck!