Encino vs Sherman Oaks – Where to Move in 2023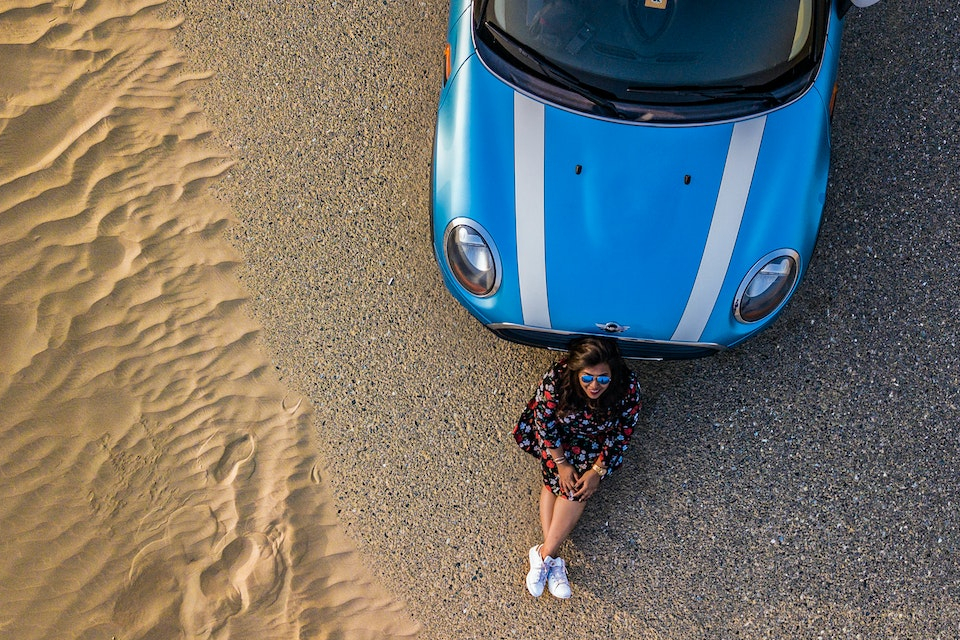 Biggest dilemma – Where to move in 2023?
Hoping to help you solve one of the biggest dilemmas in your life, we at
Rockstar Pro Movers CA
have decided to introduce you to two very interesting places in California – Encino and Sherman Oaks. Both locations are neighborhoods in Los Angeles, more precisely part of the San Fernando Valley. And also, they are considered
one of the best places to live in the Los Angeles region
. So, in this article, you can discover many interesting and useful facts about the two places that could help you make the final judgment. So, let's see what your choice will be in the battle of Encino vs Sherman Oaks.
Encino
This is a place known as the home of the California live oak, which the locals call the
"Encino oak tree."
Encino is a community located in the heart of Los Angeles County
, and according to Niche.com data, 33,804 residents live here. And one of the greatest characteristics of this dwelling, which the San Fernando Valley offers, is the warm and sunny weather throughout the year. So, Encino is
a quiet, safe family place to live with a perfect climate
. So, before you contact
movers Encino
provides, we suggest you look at some of the basic features of this location. Also, consider the options that Sherman Oaks has to offer. Encino's main characteristics are:
Many housing options
Affordable cost of living
A plenty of entertaining things to do
Which place offers better housing options – Encino vs Sherman Oaks?
The real estate market in Encino is very diverse. And when we look at the statistics from Niche.com, we can see that 40% of the population rents their homes, while 60% of the population chooses to live in their own houses or apartments. Also, data from Places.us.com displays that the
average price of real estate in Encino is around $948,450
. Real estate prices in
Encino are 47% higher than the California average and 80% higher than the national average.
Our
residential movers Los Angeles
revealed to us that, in most cases, it's families that move to Encino. And for their choice, it's usually large and spacious houses. So, what are the housing options in Sherman Oaks, you will find out below!
What are the living costs?
When it comes to the cost of living in Encino, it's a bit above average. According to bestplaces.net, the index of the cost of living is 303.2 out of 100 of the national average, and also, they are much higher than the average of the whole of LA, which is 149. But, know that not everything is so bad. Something good awaits you in Encino as well as in Sherman Oaks. These are the costs of bills with an index of 112.2, Utilities of 98.7, and health services at 90.7. Also, according to Niche.com data,
household income in Encino is $113,816
, which is well above the national average. So,
here you can earn well and live comfortably.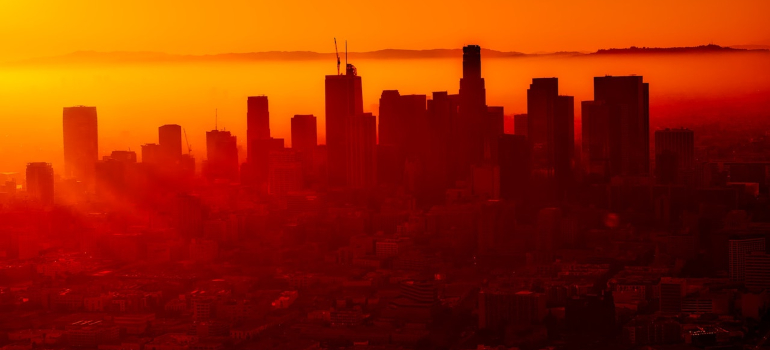 One of the reasons people move to Encino is the booming real estate market, and what keeps them here is the fun!
Is there any fun?
Although Encino isn't located near the beach, this place is still one of the popular tourist destinations in California. The closest beach is located about 19 miles from Encino, Manhattan Beach.
One of the must-see attractions in Encino is the Santa Barbara Memorial Trail
, which leads straight to the Pacific Ocean. Along the way, you will find many bars and really enjoy your walk. Also, many more outdoor activities and fun await you here. Like gophers, fishing, cycling, etc.
So, where is more fun, in Encino or Sherman Oaks?
Sherman Oaks
Compared to Encino,
Sherman Oaks is a slightly more urban place
that is also located in the San Fernando Valley. One of the prominent locations of this neighborhood is Ventura Boulevard where you can find a large selection of fast-food stores, Mexican restaurants, bars, nightclubs, and much more. There are also numerous shopping centers, as well as the open-air Sherman Oak Gallery. Also,
movers Sherman Oaks
reveal to us that this place is located next to the 405 and 101 freeways. And
that is exactly what makes it a place with an ideal location and easy access. 
The main characteristics of Sherman Oaks are:
Comfortable life
Good education
Great business opportunities
Where is a more comfortable life – Encino vs Sherman Oaks?
This time, when we talk about comfort, we mean the annual household income. When it comes to Sherman Oaks, the year household income here is at a really satisfactory level. And Niche.com data informs us that the median household income is $114,692. The numbers are really approximate. So,
here, as in Encino, you can live comfortably, with a larger budget
. In addition, a larger percentage of the population here, 55%, rents their homes, because
rent prices are affordable, amounting to around $2130
.
Can Sherman Oaks offer a good education?
Sherman Oaks is also one of the
great family neighborhoods
. and what makes it a good choice for your family are highly rated schools and opportunities for training and career. So, in Sherman Oaks, you can find about 84 public schools, and the best among them are
The Science Academy STEM Magnet, grade A+ Larchmont Charter School, and grade A+ New West Charter School
. And if you decide that this place will be your new family home, feel free to contact
movers and storage Los Angeles
. They are at your disposal!
Sherman Oaks offers good business opportunities
And what will enable you to have a really good and comfortable life is a good job and a rich career!
Sherman Oaks not only brings you good business because of its proximity to Los Angeles, but
this neighborhood can also provide you with good business opportunities
in sectors such as education and health services, trade and transportation, government, and business services. And in addition, you can find over
50 largest companies
in Sherman Oaks that hire new people every day.
What is your choice? Encino vs Sherman Oaks?
By now, you've been able to meet Encino and Sherman Oaks, potential places to move to. What is important is that you consider all the possibilities that each of these neighborhoods offers, and that
based on your needs, possibilities, priorities, and wishes
, you
choose the one that suits you best
. So, which of these places is your choice? Encino vs Sherman Oaks? Think, carefully! References: https://www.niche.com/places-to-live/n/encino-los-angeles-ca/ https://www.bestplaces.net/cost_of_living/zip-code/california/los_angeles/91436 https://www.niche.com/places-to-live/n/sherman-oaks-los-angeles-ca/#about