How Far in Advance to Book Movers in San Francisco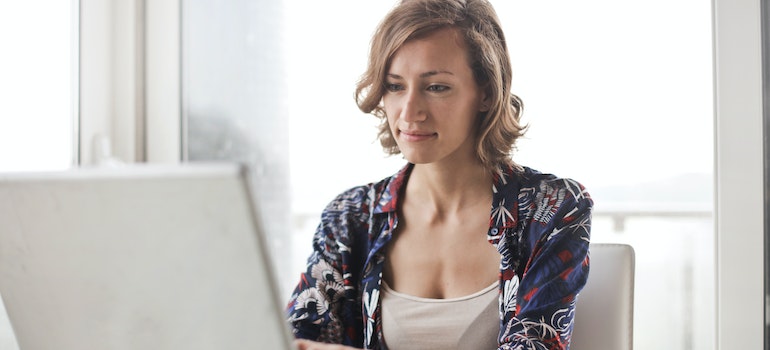 Relocation is always an exciting experience. It does not matter whether you are completely calm or you are nervous, you will surely feel some kind of excitement. But, for some people, it can be hard to pull off everything by themselves. That is why it is always a great option to find
moving companies San Francisco
that are eager to help you with your moving. But, the real question is: how far in advance to book movers in San Francisco? Is there a
time limit or you can start looking at them anytime that you want
? Here is everything that you need to know about the timeline of finding the right movers for your relocation!
Why are moving companies important for your relocation?
Many people do not understand the importance of having the right people behind you to help you with the process. Every move is different and every move has different obstacles that you have to overcome in order to move successfully. Doing this alone can be hard, especially if you do not have any moving experience.
The best option is to always find the movers
, especially if you are moving long distance. Having reliable
long distance movers San Francisco
offers is always the best decision that you can make. They will
make everything much easier for you and there will be fewer things that you will have to focus on.
That also means fewer possible mistakes that you can make!
Start your search for the right San Francisco movers on time
The right time to start your search for movers is
3 months before the moving day.
Even though it may seem like too big of a period, it is not. Most people do not understand e
verything that you have to do in order to find the right people to help you with your San Francisco relocation.
There are many things that you have to check out before making the final call. You will need time for all of this. Remember that you will not deal only with your move during this period. You have
everyday things that you need to care for, you need to go to work, rest, etc.
All of this takes the crucial time that you need for finding the right moving company to handle the move. That is why it is
vital that you start on time and have enough space to maneuver.
You will not have to settle, you will have the freedom to choose!
How far in advance to book movers in San Francisco?
Starting your search for movers is one thing. But, actually booking them is another. This is a vital part of every move. This is the place where people make mistakes and you certainly do not want to do this. You want to be as prepared as possible so that everything could go smoothly. When it comes to dates, it is
always better to be early than late.
Like in life. When you are late, there are many problems that you may need to face like:
not getting the movers that you want
paying more than you are willing to
not getting all the important supplies for the move
no mover will be available, especially when moving during the busy season
less time to plan the specifics
As you can see, you do not want to have to deal with moving problems like these. It is always better to get reliable movers on time, like
Rockstar Pro Movers CA
, which will do everything they can in order to give you the moving experience that you deserve!
What if you are having a commercial move? How far in advance to find San Francisco movers to handle the move?
Commercial relocations are a special kind of move. You are moving your entire livelihood and you certainly want everything to go okay. Well,
if this is the case and you are moving your business, you need to start even sooner.
Commercial relocations usually have more items that need to be handled. That is why finding the right
commercial movers San Francisco
is always your main goal. Booking movers last minute here is never a good option. You want people that you know are good for this kind of relocation. You probably have
equipment that is expensive and you do not want anything to go wrong
. Well, that is why you do not want to do this on your own. It is always better to let people more experienced than you do it!
How challenging are San Francisco moves?
Big cities are always harder to handle when it comes to moves. The
city of San Francisco
, where there are 815.201 people is the same! This is also a thing that you have to consider when thinking about how far in advance to book San Francisco movers. It is all because there are more obstacles on the way. There is
more traffic, more people on the streets and these things are always making any kind of move much harder.
That is why you have to think about hiring San Francisco movers sooner because not every moving company can handle it as well, even if you are moving locally. Even different
local movers San Francisco
have big differences among them and you need to make sure that you have the people that you want behind you.
Summary
As you can see, it is not easy to give you an answer on how far in advance to book movers in San Francisco. There are many
different aspects of this kind of move and you have to take it all into consideration.
It is also important to look at yourself and your own needs. Once you realize this, you will be in much better shape to find the right answer about what you need and how far in advance to look for San Francisco movers. Make sure that your relocation goes as well as it possibly could!