A Guide to Moving to Orange County With Family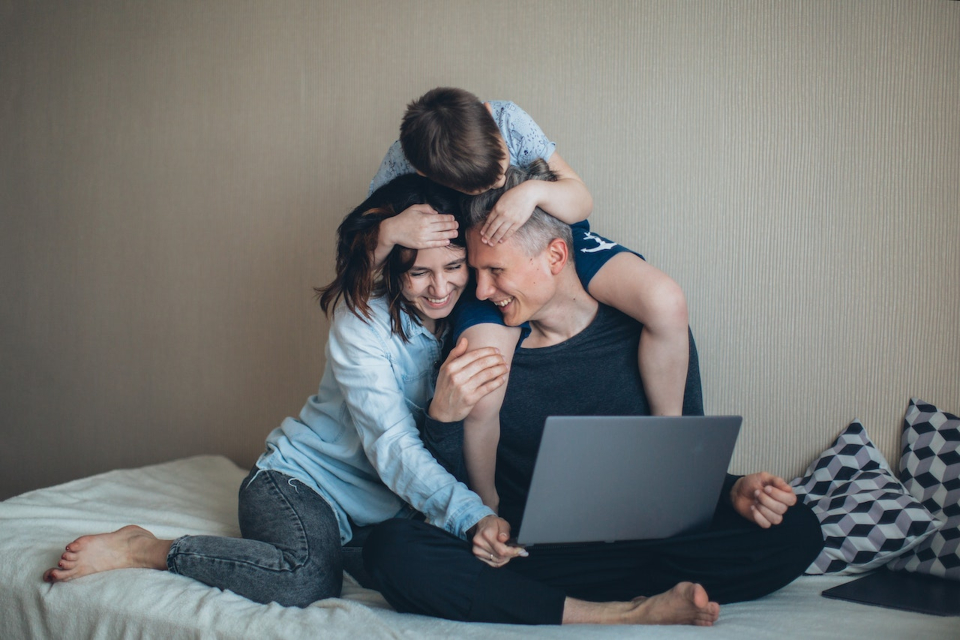 Moving with a family is considered one of the most important events for your family. And that is why it's very important that everything goes according to plan, and to be a nice and pleasant experience for you. So, that's exactly what
moving and storage Orange County
company can offer you. Your decision to move your home to Orange County can be considered the right decision. Because
OC is deemed one of the best places to live in California
. So, to help you to have success moving to Orange County with family, to be less stressed, and to help you to be completely ready for your new life, we have prepared a guide for you that will reveal a lot of tips for a family moving. But also a lot of useful information about the place to which you are moving. Stay with us, and take a look!
Is Orange County the right choice for your family?
If you want to live in a place that will offer you
365 warm days during the year, excellent beaches, many outdoor activities
, and at the same time excellent living standards as well as job opportunities, then you should really start packing your bags. Orange County can be a great choice for your family because here you will really have a comfortable life. And, in addition, your children will have the opportunity to attend
some of the best schools in California
and thus get a quality education. Also, Orange County is a
very famous tourist center that offers many activities such as Disneyland, Knott's Berry Farm, Mission San Juan Capistrano,
and many more that your whole family will be happy and really enjoy. Also, in order to know whether you have made the right decision,
you must consider all the possibilities that your new place to live offers you.
 So, when we talk about living in Orange County, keep in mind that
the high standard of living and comfort comes with a higher cost of living which is 55% higher than the national average
. What is also of great importance when you want to be sure of your decision are the prices of some of the costs that await you. For example, if you decide to buy real estate, keep in mind that the real estate market in Orange County is 158% higher than the national average.
A simple guide for moving to Orange County with family
Each moving guide consists of a few simple steps that you must follow in order to ultimately have a successful outcome. But our moving guide will not only help you to have a successful move. You will find out all the important information that will make your life in Orange County easier. And especially, the first days, until you get used to it and get to know the surroundings.
Among the first steps that await you is finding and hiring moving professionals
like
Rockstar Pro Movers CA
, as well as organizing and planning your next move.
You can do this task right away
 because the solution is right in front of you. Our movers will be happy to help you and enable smooth and smooth family moving. So, in the continuation of this story, you will have the opportunity to find out how to:
Plan and organize your family moving to Orange County
Pack and move all your items
Adjust to the first days of life in Orange County
Let's see how to move to Orange County!
How to plan and organize your family moving to Orange County?
Orange County is a county with a population of 3,182,923 according to NICHE data. And what is also interesting is that 34 cities from Orange County recorded a population growth of 0.3% in the previous year. About 40,000 residents moved from Los Angeles to Orange County in 2022. One of the reasons for that is that Orange County is a more affluent place, but also a safer place compared to LA. So, if you are planning to move, start organizing and planning your next move, which
long distance movers Orange County CA
can help you with.
Good
o
rganization and planning are part of any successful project
. And especially for big family moves! The organization and planning of the move are based on managing the time you have available until the final day of your move, as well as on the tasks you are expected to do. The course of your family moving may depend on the number of members of your family as well as their ages.
Moving with small kids can be problematic and chaotic, but in the end, it's always successful
. During the move, you will be expected to carry out tasks such as
packing, sorting, decluttering, purchasing packaging and other moving supplies, loading, researching a new place to live, etc
. And in order to finish everything on time, it's important to start now!
How to pack for the family move to OC?
If the whole family is included in the moving process, everything will be much simpler and easier. Simply,
let everyone pack their things, and there you have it, half the work is already done.
But, during the packing and preparation for your move,
moving services Los Angeles
are at your disposal. But what is most important in the packing process is sorting your things. Because it's not always desirable to take all the house inventory with you. So, get rid of some unnecessary things that you no longer use and thus reduce your moving costs. And speaking of costs, what
you need to be familiar with is utility costs, which are significantly cheaper in Orange County compared to the rest of California
, and they are 98 out of the national average of 100. When it comes to your furniture, packing and tracking it can be a bit more challenging. But
there are no challenges that furniture movers Los Angeles can't handle
. Also, be informed about the equipment of your new home, because it may not be worth it to move all your furniture. In Orange County, the price of renting a
fully furnished apartment ranges from $2,213 to $3,355
, while an empty apartment can cost an average of $2,000 per month. Also, when it comes to buying a house, prices in Orange County range from around $500,000 to several million dollars. But, according to NICHE data, the average price is $738,100.
How to adjust to the first days of life in Orange County?
So, now that we've solved the main thing of moving and revealed some useful tips for organization and packing, it's time to move on to the next level. Our team of
residential movers Los Angeles
will devote ourselves to the transfer of your family to the new environment. And what is most important, is to
explore all the possibilities that Orange County has to offer
. So, in the rest of this guide you will be able to find:
Best neighborhoods to live in
Education opportunities for your kids
Business opportunities
Fun things to do for the whole family
Keep reading and find many interesting things!
What are the best neighborhoods in Orange County for your family?
Orange County is ideally located near the two most popular cities in California, Los Angeles to the north and San Diego to the south. But there are also the well-known Santa Ana Mountains to the east. As well as the Pacific Ocean in the west. So,
you will really like this place
. But if you haven't chosen your ideal place to live in Orange county, we have a few suggestions. Among them are:
Saint Clement – The city known as the "Spanish village by the sea", a historic town with a view of the sea, and an urban center.
Irvine – The city is an ideal choice for young professionals and is known as the safest big city in America.
Newport Beach – In this city, surfing is the main activity, and one of the most attractive places in Newport Harbour.
Orange & Villa Park – One of the best neighborhoods in Orange County, away from the hustle and bustle of the city.
Whichever of these Oregon County neighborhoods you choose, remember that
our company is at your service
. One of the best
local moving companies Orange County
has will do everything to provide you with a simple, easy, and fast family move. Also, know that
each of these places is special in its own way, and you will discover all the secrets about them if you explore them!
What education opportunities await your kids in Orange County?
Education is one of the most important things you have to think about when choosing a new place for your family to live. So, when it comes to education,
Orange County can be considered a great choice for your family
. There are 600 public schools in this district, which are among the best
Troy High School, Orange County School of the Arts, University High School, and Northwood High School.
Also, there are private schools. You can find about 309 private schools near Orange County. Among them, the best is Sage Hill School, Pacific Academy Irvine, and others.
What business opportunities await you after the move?
Did we mention that Orange County is also one of the most attractive tourist destinations in California? Considering that, we can say that one of the main industries in this district is
tourism, catering, and hotel management.
Also, Orange County offers you many more job opportunities. Some of the major industries are aerospace, healthcare, medical technology, emergency services, entertainment, security, information technology, education, microelectronics, optics and photonics, and transportation. So, in these areas, you can find good business positions and have an income of around $100,485 per year.
Best fun things to do for the whole family in Orange County
And
what will best help you adapt to the new environment is fun
. Besides being a great place to live and work, Orange County is also a great place to have fun. As we said, Disneyland is one of the favorite attractions, and your children will like it the most. But that's not all. One of the main attractions is the beaches, and we recommend you visit Laguna Beach, Newport Beach, and Huntington Beach. And you can find many
free activities in Laguna Beach
. If you want fun in nature, try activities such as
camping, hiking, cycling, kayaking, rowing, surfing, and skiing on artificial snow
. And there is great shopping, and one of the most popular places is The Outlets shopping center in San Clemente.
Are you ready for moving?
So, after you've gotten to know Orange County, and picked up tons of tips for a successful move, we hope you're ready to take it to the next level. What you need to keep in mind is that our
apartment movers Los Angeles
are at your disposal even if it's a matter of moving from or to an apartment on the 15th floor. Because there is no challenge that our movers can't overcome. So,
get ready, and start on your plan for moving to Orange County with family
. Good luck! References: https://www.niche.com/places-to-live/c/orange-county-ca/