Beyond the Tourist Hotspots: Exploring the Hidden Gems of San Francisco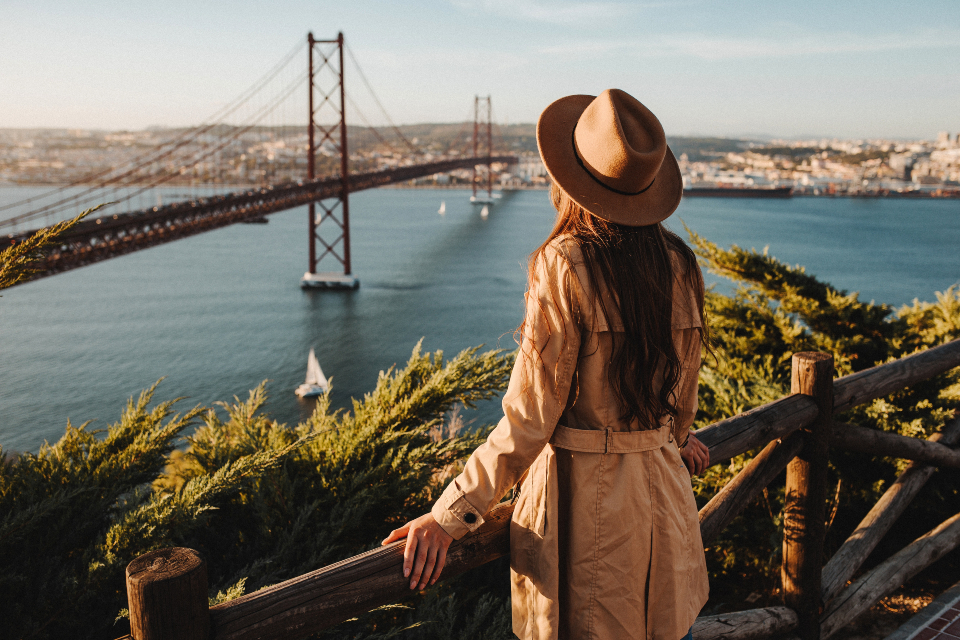 If you have visited San Francisco at least once, then you must know how wonderful this city is. San Francisco is one of the favorite tourist destinations in California, and this is confirmed by the fact that in the past year, it had 21.5 million visitors. This
city is also the financial, cultural, and transportation center of Northern California
at the same time. But is the only settlement in California that is at the same time both a city and a county. So, if you move to San Francisco, we believe you will also feel like a tourist in a new town. That's why we at
Rockstar Pro Movers CA
will reveal many interesting things about SF. And
you will be ready to explore the hidden gems of San Francisco.
Let's see!
Hidden gems in San Francisco – A guide
San Francisco isn't only an urban and built-up city, with a population of 865,933 according to NICHE data, but it's also a place that hides the most beautiful secrets. This city has amazing nature. Maybe you won't believe it, but it's true.
Most visitors must visit the three most popular places – Pier 39, Alcatraz, and the Golden Gate Bridge
. But these aren't the only attractions.
There are many more hidden gems in San Francisco that are worth explorin
g. And we will introduce you to some of them. The best hidden gems in San Francisco to explore are:
Land's End Labyrinth
16th Avenue Mosaic Stairs
Huntington Falls
Queen Wilhelmina Tulip Garden
Land's End Labyrinth – One of the most beautiful hidden gems for exploring
This place can be said to be one of the most magical hidden gems of San Francisco
. It was created as a work by artist Eduardo Aguilera at Land's End.
It's located on a beautiful windy and rocky coast at the mouth of the Golden Gate
and is a site worth visiting. What awaits you here is a magnificent view of the bridge, the Marin Headlands, and the Pacific beyond. The location of this place is quiet and peaceful, so it is ideal if you want to surprise your loved one. Also, it's good to know that this place has been destroyed several times and that it's part of Lands End National Park. And our
local movers San Francisco
offers can move your belongings while you go and explore!
16th Avenue Mosaic Stairs – Path from the sea to the sky
One of the hidden attractions of this city is located at 16th and Moraga streets. It's a
staircase that was designed by local artists and created by more than 300 residents of the city
. It took them about two years to complete this piece. The 16th Avenue Mosaic Stairs consist of 163 steep steps that are decorated with a beautiful mosaic. The mosaics on the stairs depict a sparkling path from the sea to the sky. If you look at the top of the stairs from below, you will see the sky, and when you go up, you will reach Grand View Park.
Huntington Falls – Ideal place for exploring the hidden gems of San Francisco
Did you know Golden Gate Park is home to one of San Francisco's most beautiful hidden gems – 
Huntington Falls. There are actually two waterfalls hidden here, one is Rainbow Falls and the other is Huntington Falls. These waterfalls represent another attraction in a series in this city. And they have created thanks to John McLaren, who decided to create artificial lakes and waterways in this park. This hidden gem is located in the northeast corner of Stowe Lake in Golden Gate Park. And our
movers San Francisco
advise you to
walk along the stone path and climb the bridge at the top of the waterfall, take incredibly beautiful photos,
and really enjoy it.
Queen Wilhelmina Tulip Garden – For the flower-lovers
Do you like tulips? Do you know what they represent?
If you go to 1690 John F Kennedy Drive, the west end of Golden Gate Park, you will come across one of the best hidden gems of San Francisco. The
Queen Wilhelmina Tulip Garden
is a place that is located in the hidden northwest corner of Golden Gate Park and is right next to the Dutch Windmill. This beautiful windmill, which was presented to Queen Wilhelmina, is surrounded by hundreds of tulips and other colorful flowers. And in Dutch culture,
tulips are a symbol of peace and reconciliation
. Visit it and enjoy! Also, our
long distance movers San Francisco
revealed to us that this is one of the places that new residents are most interested in. So, don't miss this hidden San Francisco gem!
San Francisco is an ideal destination for living and visiting
In addition to the fact that San Francisco is a favorite tourist destination, this city is also one of the favorable locations for work and life. Because the economy of this city is made up of industries such as finance, transport, tourism, manufacturing, etc. and it's an ideal business opportunity. So, if you decide to move the business to this city,
commercial movers in San Francisco
are at your disposal. But,
whether you come here for tourism, for work, or you have moved, know that exploring the hidden gems of San Francisco is worth every moment
. Because
 you will find so many wonderful places
, and you surely will enjoy it! References: https://www.niche.com/places-to-live/san-francisco-san-francisco-ca/