10 Must-Know Tips for Surviving Life in LA as a Newcomer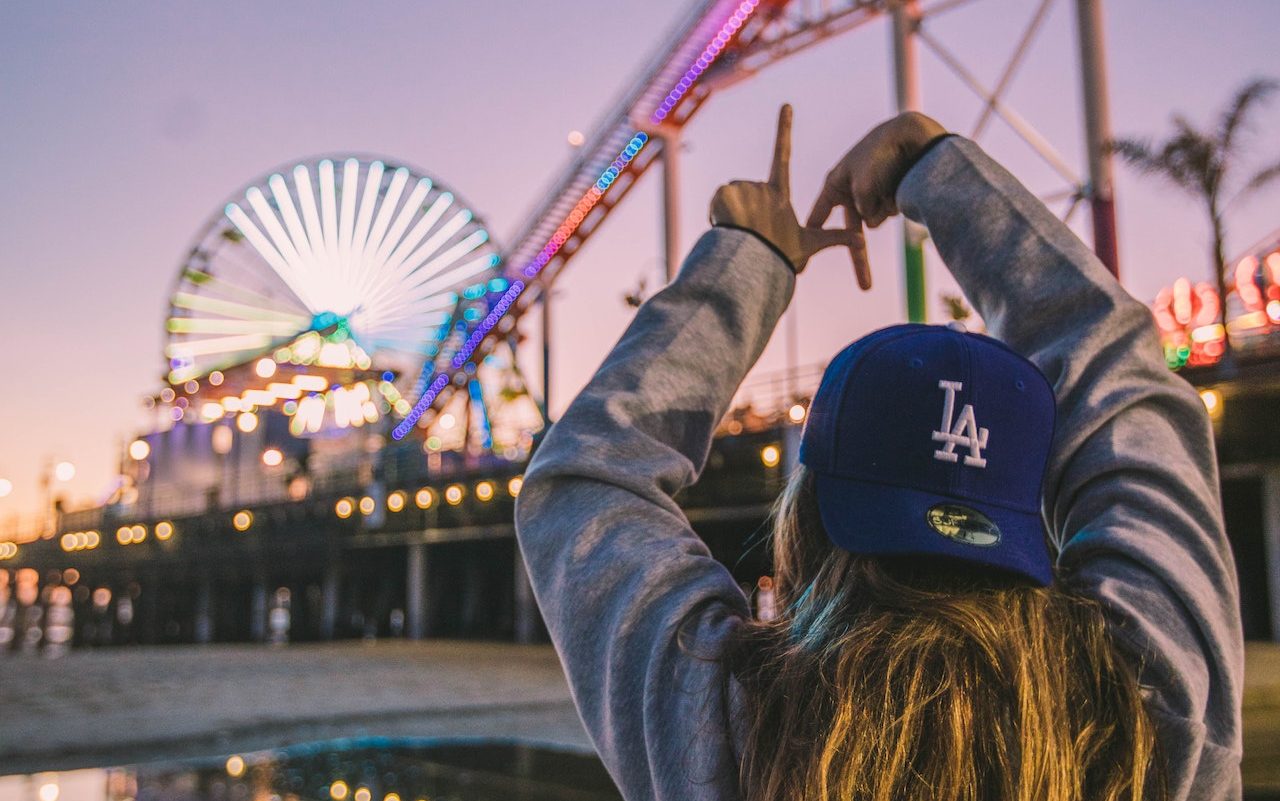 Welcome to the dazzling city of Los Angeles, or as the locals fondly call it, LA!
Picture a place bathed in year-round sunshine, boasting stunning beaches, and teeming with the magic of the entertainment industry
. This vibrant metropolis attracts dreamers and adventurers from across the globe, all searching for new opportunities and thrilling experiences. Now, embarking on a journey to a new city can be full of excitement and challenges. And as a newcomer in LA, you might face the daunting task of adjusting to unfamiliar surroundings. But fear not! If you're planning a move to the City of Angels, consider enlisting the help of
Rockstar Pro Movers CA
to make your relocation a breeze. Furthermore, to ensure you make the most of your LA experience, we've compiled a list of 10 indispensable tips for surviving life in LA as a newcomer.
10 Essential Tips for Surviving Life in LA as a Newcomer
Every year, countless people move to Los Angeles, with the help of local
movers Los Angeles
offers, in search of new opportunities, better weather, and a change of scenery. While LA has plenty to offer,
the city's size, complexity, and unique culture can overwhelm newcomers.
Many find adjusting to the pace of life in LA difficult, with the high cost of living and the city's complex transportation system. Hence this list. The tips in it will help newcomers navigate the city's quirks, get used to the local lifestyle, and make the most of their LA experience. Some of the things we'll mention are:
Navigating LA Traffic
LA Parking 
Neighborhoods in LA
Food Scene
High Cost of Living
Outdoor Activities
 Earthquakes
Networking and Making Friends
Entertainment Industry
Unique LA Lifestyle
Learn the Art of Navigating LA Traffic
LA is known for its notorious traffic. If you're moving to downtown Los Angeles, hiring professional
movers downtown Los Angeles
has can be a wise investment that helps you avoid the stress of navigating the city's busy streets on your own. The city is home to more than 4 million people, and the roads can be congested at all hours of the day. Therefore, it's essential to understand traffic patterns and plan your commutes accordingly. The business time in LA is
between 6:30 AM and 9:30 AM on work days and between 4 PM and 7 PM on weekdays
. If possible, don't drive through the city during these hours. Alternative transportation options can also help you avoid traffic. LA has an extensive public transportation system, including buses, trains, and subways. Many newcomers also choose to bike or walk, especially if they live in a central area. Additionally, ridesharing apps like Lyft and Uber are particularly popular among those new to the area, as they simplify getting around.
Master the Parking Situation
If you're moving to Beverly Hills, hiring professional
movers Beverly Hills
offers can help ensure you have a positive moving experience without the added worry of finding parking for the moving truck.
Finding parking in LA can be a challenge, especially in popular areas like downtown or Hollywood
. Street parking has limitations and often comes with restrictions, including time limits and permit requirements. Make sure to read parking signs carefully and avoid parking in towing areas. There are several affordable or free parking options in LA, including parking garages, parking lots, and metered spots. Many parking apps can help you find available parking in real-time and even reserve a spot in advance. By being strategic about your parking options and taking advantage of available resources, you can avoid the stress and expense of finding parking in LA.
Get to Know the Neighborhoods
Los Angeles is a sprawling metropolis that comprises many unique and diverse neighborhoods. As a newcomer, choosing the right one to live in can be complicated, as many factors must be considered. Some of the most popular neighborhoods for newcomers include Santa Monica, West Hollywood, and Silver. For example, West Hollywood is a trendy, walkable neighborhood with a vibrant LGBTQ+ community and plenty of nightlife options. If you're planning to move to West Hollywood, we recommend hiring
movers West Hollywood
residents trust. And if you are looking for something different,
research and be open to different options
. That way, you can find a suitable community and make the most of your LA experience.
Embrace the Food Scene
LA is known for its diverse and delicious food scene. From authentic Mexican tacos to Korean barbecue and vegan options, many options are there to choose from. Try some local favorites, like
In-N-Out Burger, Roscoe's Chicken and Waffles, and Pink's Hot Dogs
. Affordable and delicious eateries can be found all over LA, from food trucks and fast-casual restaurants to upscale dining experiences. And for local recommendations, check out food blogs and social media accounts of foodies.
Prepare for the High Cost of Living
LA is known for its high cost of living, with housing and entertainment expenses often being the most significant contributors. When it comes to surviving life in LA as a newcomer, it's essential to have a plan for budgeting and saving money. Hiring
movers North Hollywood
provides to help you relocate can be a smart choice, as doing so can help you save financial resources. One more way to save on housing costs is by finding roommates or living in more affordable neighborhoods. North Hollywood, for example, is a neighborhood with lower rent prices than many other areas of LA. Additionally, taking advantage of free or low-cost entertainment options like visiting parks, beaches, and museums can prevent you from spending a lot of money while still enjoying everything LA boasts of.
That said, budgeting and saving money can be essential for newcomers to make ends meet in LA.
Be strategic about your expenses and take advantage of cost-saving opportunities to enjoy LA without breaking the bank.
Make Time for Outdoor Activities
LA's warm and sunny weather makes it an ideal location for outdoor activities. Hiking, biking, and surfing are popular pastimes in LA, with many outdoor attractions to explore. Griffith Park, Runyon Canyon, and the Santa Monica Mountains are popular hiking spots with stunning city views. Beaches like Santa Monica and Venice offer swimming, surfing, and sunbathing opportunities. Many parks and outdoor spaces also offer free yoga and fitness classes. These allow you to engage in physical activity while enjoying the wonderful surroundings.
Be Prepared for Earthquakes
If you're moving to West Los Angeles, consider booking
movers West Los Angeles
offers to ensure your belongings are packed securely and protected in an earthquake. As a newcomer to California, it's essential to be aware of the risk of earthquakes. LA has experienced several significant earthquakes in the past, and it's crucial to be prepared in case of an emergency. Preparing an earthquake kit with essential supplies like water, non-perishable food, and first aid supplies can help you stay safe during a crisis. You might also want to
educate yourself on earthquake safety tips
, such as taking cover under a sturdy table or desk and avoiding windows and heavy furniture.
Network and Make Friends
We understand that forging friendships in a new city can overwhelm you. Luckily, LA is a city with loads of opportunities to meet like-minded individuals who can become lifelong companions. One fantastic way to connect with fellow enthusiasts is by joining clubs and groups tailored to your interests. Are you a bookworm with a passion for literature? Seek a captivating book club where literary minds converge to discuss their favorite reads. Then, if you crave adventure and the great outdoors, join a hiking group and conquer LA's breathtaking trails together. Or perhaps your heart yearns to create culinary masterpieces? If so, enroll in a cooking class and bond with aspiring chefs over the art of gastronomy. All in all, the possibilities are endless, and the friendships you'll cultivate will add a delightful sprinkle of joy to your LA experience. LA's social calendar is bursting with exciting events that can be the perfect backdrop for new connections. From art exhibitions to music festivals and comedy shows to community gatherings, there's always something happening in this vibrant city. And if you prefer a more modern approach to making friends, technology has your back. Embrace the power of social apps like Meetup and Bumble BFF, where you can discover countless groups and individuals who share your passions and hobbies. Swipe, click, and connect with people as excited as you are to explore LA and forge meaningful connections.
Explore the Entertainment Industry
Los Angeles is a global entertainment industry hub, with Hollywood
at the epicenter of it all
. For those interested in pursuing an entertainment career, there are many opportunities to get involved. This vibrant city boasts Hollywood, the glittering gem that sets the stage for the global entertainment industry. If you've ever dreamed of breaking into the world of acting, writing, or filmmaking, LA is the place to be. To kick-start your journey, why not consider enrolling in classes or workshops?
From acting to writing to filmmaking, countless institutions and seasoned professionals are ready to help you hone your skills and unleash your creative potential.
Not only will you sharpen your craft, but you'll also have the chance to mingle and connect with fellow aspiring artists who share your passion. But why stop there? If you're eager to gain hands-on experience and immerse yourself in the industry,
interning with a production company or studio could be your ticket to success
. Through an internship, you'll have the invaluable opportunity to learn from industry veterans, build a solid foundation of knowledge, and forge meaningful connections that could open doors for future collaborations. Even if a career in the entertainment industry isn't on your radar, fear not because LA has a treasure trove of experiences waiting just for you. Attend movie premieres, see a live taping of a TV show, or take a stroll down the iconic
Hollywood Walk of Fame
, where the names of legendary performers are immortalized on the star-studded sidewalks. And don't forget to visit the historic TCL Chinese Theatre, where countless movie premieres have taken place and where you can step into the footprints of your favorite actors.
Adjust to the Unique LA Lifestyle
Surviving life in LA as a newcomer can take some getting used to, especially if you're coming from a different part of the country or world.
Embracing the laid-back and health-conscious culture can be a great way to be one with LA.
You might consider trying activities like yoga or meditation at one of the countless wellness studios and outdoor spaces or head to one of the many juice bars for a fresh dose of vitamins. It's also important to adapt to local customs and etiquette. For example, LA is known for its casual dress code. Don't be surprised to see people wearing flip-flops and yoga pants to the grocery store. Tipping is also a big part of LA culture. Statistically speaking, 15-20% is the standard for restaurants, hairdressers, and other service industry workers. Additionally, it's worth noting that LA is a diverse city with people from all over the world. This is why it's important to respect different cultures and backgrounds.
Thriving in LA as a Newcomer – Putting These Essential Tips to Use
Surviving life in LA as a newcomer may seem hard, but it's certainly not impossible. The city is home to many cultures and offers ample opportunities, meaning you must make the most of it. By implementing the ten tips we've shared, you can navigate the complexities of living in LA and create a fulfilling life. But it's not just about following these tips.
It's about having a positive mindset, patience, and embracing the ups and downs.
Remember, you're not alone in this journey. Countless other newcomers are going through the same experience as you. Additionally, there are also plenty of locals who are willing to help and offer advice.
So, take a deep breath, embrace the challenges, and make the most of your LA experience.
Whether you're here for a few months, years, or for the long haul, LA will make your time in it the one to remember.