California Dreamin': A Road Trip from LA to San Francisco and Beyond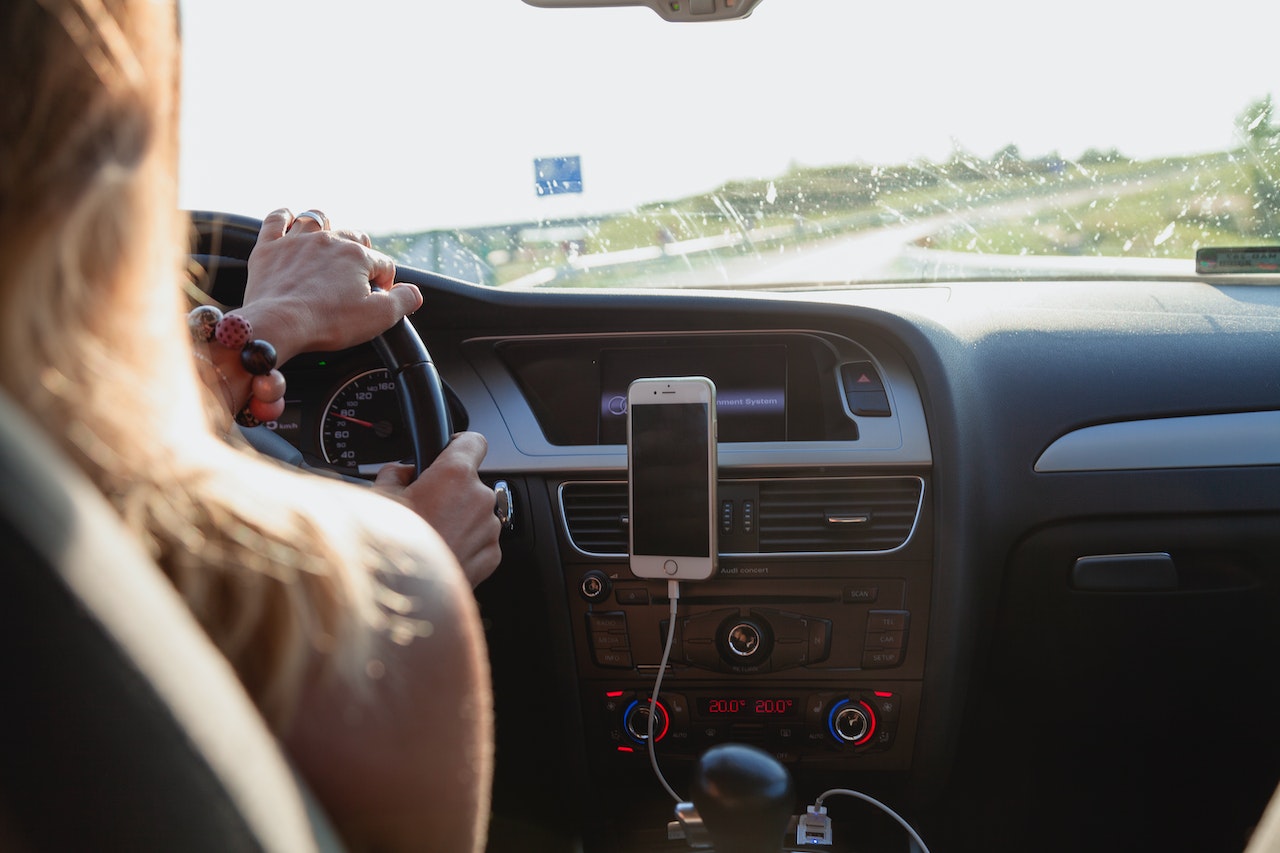 Going on a road trip from LA to San Francisco is a must for anyone visiting or living in California. Starting from Los Angeles, you'll be captivated by the picturesque Pacific Coast Highway. Moreover, it's the perfect opportunity to create lasting memories with family and friends.
Covering roughly 600 miles
, the estimated time for this journey varies. However, it typically takes around 10 hours without stops. But, with so much to see and do, you'll want to plan extra time to savor the experience. By doing so, you'll appreciate the charm and appeal of the Golden State even more. For those moving to LA or San Francisco, this road trip offers a fantastic introduction. Now, it's time to hit the road and embark on your unforgettable journey led by experienced
movers and storage California
trusts!
Planning and preparation are crucial for a road trip from LA to San Francisco
First and foremost, thorough planning and preparation are crucial for a successful road trip from Los Angeles to San Francisco. By doing so, you'll ensure a stress-free and enjoyable experience. If you're moving between these cities, hiring
LA to SF movers
is a foolproof way to prepare. That way, you can focus on your exciting adventure without worrying about your belongings. Ideally,
the best time of year for this road trip is between late spring and early fall
. During these months, you'll enjoy pleasant weather, perfect for exploring the coast. Additionally, it's essential to choose a suitable vehicle for your journey. A comfortable car with good gas mileage will make all the difference. Furthermore, packing the right items is paramount, especially if traveling with a diverse group. For families, don't forget to bring games and activities for children. Conversely, a well-curated playlist will set the mood for couples or groups of friends. Of course, essential items like
sunscreen, sunglasses, and a first-aid kit
are a must for everyone. Lastly, always remember to pack snacks and drinks for the road. This way, you can avoid unnecessary stops and keep hunger at bay.
Los Angeles: The City of Angels
Before embarking on your road trip from LA to San Francisco, take some time to explore Los Angeles, the City of Angels. With iconic attractions and unique experiences, LA is truly a unique place. Hollywood is a must-visit site, boasting the famous Walk of Fame and the iconic Hollywood sign. Similarly, Universal Studios offers an exciting day out for families and movie buffs alike, providing a glimpse into the magic of filmmaking. Another quintessential LA experience is strolling down Venice Beach, where you'll find vibrant street performers, eclectic shops, and scenic ocean views. Moreover, don't forget to explore LA's diverse neighborhoods, such as Beverly Hills and Santa Monica, each offering its distinct charm. When it comes to accommodations,
Los Angeles caters to various needs, tastes, and budgets
. For example, luxury seekers can indulge in the lavish Beverly Hills Hotel, while budget-conscious travelers can opt for the HI Los Angeles Santa Monica Hostel. Furthermore, LA's dining scene is equally diverse, from upscale eateries like Spago to casual, budget-friendly options like In-N-Out Burger. Ultimately, whether you're moving to LA or just visiting, enlisting
SF to LA movers
can simplify the logistics, allowing you to fully immerse yourself in this vibrant city. So, before hitting the road for your unforgettable road trip from LA to San Francisco, be sure to soak in all the sights and sounds the City of Angels offers.
Pacific Coast Highway: California's scenic byway
You won't want to miss the Pacific Coast Highway (PCH) route. This iconic coastal drive boasts some of the most breathtaking views in California, making it a dream destination for photographers and nature lovers alike. Picturesque spots like
the Bixby Creek Bridge
and
the McWay Falls
offer stunning backdrops for memorable photos.
As you traverse the winding coastal route, it's crucial to prioritize safety.
Keep your eyes on the road, take your time, and be prepared for sudden turns and changes in weather conditions. With cautious driving, you can fully appreciate the beauty of the PCH while ensuring a safe journey. Notable stops along the PCH include
the posh beach town of Malibu, the dramatic cliffs of Point Dume, and the enchanting El Matador Beach
. These destinations are perfect for a stroll, a picnic, or an overnight stay. To fully immerse yourself in these beautiful locales, engage
movers and storage Los Angeles
offers to secure your belongings. With peace of mind, you can indulge in the captivating landscapes and even extend your stay at any of these picturesque stops.
Santa Barbara: The American Riviera
Continuing north on your coastal journey, you'll discover the enchanting city of Santa Barbara. Often referred to as the "American Riviera," Santa Barbara's Mediterranean-style architecture and stunning natural beauty attract tourists from around the world. Firstly, Stearns Wharf is a top attraction in Santa Barbara, featuring a lively waterfront filled with shops, restaurants, and beautiful views. The best time to visit is late afternoon or evening, allowing you to enjoy a picturesque sunset over the ocean. Moreover, you can also indulge in some fresh seafood at one of the wharf's many dining establishments.
Another must-visit site is the Santa Barbara Mission, a historic landmark dating back to 1786
. Known for its striking architecture and lush gardens, the Santa Barbara Mission provides a serene escape from the bustling city. Additionally, it offers guided tours for those interested in learning about its rich history and cultural significance. Lastly, don't miss out on exploring the Funk Zone, a trendy neighborhood filled with art galleries, boutique shops, and wine-tasting rooms. This vibrant area is perfect for an afternoon stroll or an evening out as you sample local wines and savor the creative atmosphere.
Big Sur is a must-visit destination on everyone's road trip from LA to San Francisco
As you venture further along the Pacific Coast Highway, you'll encounter the mesmerizing region of Big Sur. Renowned for its rugged beauty and dramatic cliffs, Big Sur captivates visitors with its breathtaking landscapes. The famous Bixby Creek Bridge, an architectural marvel, has become synonymous with the area's stunning scenery. For those seeking outdoor adventures, Big Sur offers numerous opportunities to connect with nature:
One fantastic option is hiking in Pfeiffer Big Sur State Park, where you'll find trails for all skill levels amidst towering redwoods and lush greenery. Additionally, the park provides picnic areas and camping facilities, making it an ideal spot for an overnight stay.
Another must-see attraction in Big Sur is McWay Falls, a mesmerizing 80-foot waterfall that cascades directly onto the beach. To reach this hidden gem, follow the easy 0.6-mile round-trip trail, and bring your camera to capture the exquisite views.
If you're planning to move to San Francisco after exploring Big Sur, enlist the help of
moving companies Orange CA
offers and ensure a seamless transition. With your belongings taken care of, you can fully immerse yourself in the natural wonders of Big Sur without any distractions.
Monterey and Carmel-by-the-Sea: Coastal gems
Continuing northward, you'll reach the delightful towns of Monterey and Carmel-by-the-Sea. Boasting a rich history and picturesque landscapes, these coastal gems are ideal stops on your road trip. Interestingly,
Monterey County is home to over 415,000 residents, while the smaller Carmel-by-the-Sea population is approximately 3,800
. One of Monterey's key attractions is the world-renowned
Monterey Bay Aquarium
, which houses over 35,000 animals and 550 species. This family-friendly destination offers interactive exhibits, mesmerizing marine life, and a strong commitment to ocean conservation. Indeed, a visit to the aquarium is both educational and entertaining. Additionally, stroll down Cannery Row, Monterey's historic waterfront district. Once famous for its sardine canning industry, Cannery Row now features charming shops, restaurants, and stunning ocean views. Furthermore, literature enthusiasts will appreciate the area's connection to John Steinbeck, who immortalized it in his novel of the same name. Just a short drive away, you'll find the enchanting Carmel-by-the-Sea, known for its
fairytale-like architecture and pristine white-sand beach
. Carmel Beach is perfect for a leisurely walk or a relaxing day in the sun. Moreover, the town's quaint streets, lined with boutique shops and art galleries, invite visitors to explore its unique charm.
San Francisco: The City by the Bay
Upon reaching the end of your coastal journey, you'll arrive in the iconic city of San Francisco. Famed for its vibrant culture, diverse neighborhoods, and famous landmarks, it is worth every second of your time. Of course, no visit to San Francisco would be complete without exploring its must-visit sites.
The Golden Gate Bridge is an essential stop
, offering stunning views of the bay and city skyline. Additionally, history buffs will relish visiting Alcatraz Island, once home to America's most notorious federal prison. Lastly, Fisherman's Wharf provides a lively atmosphere with its bustling piers, street performers, and delicious seafood. San Francisco also caters to a wide range of budgets regarding accommodations and dining options. For instance, posh travelers can indulge in the elegant Fairmont San Francisco, while those on a tighter budget might opt for the friendly Green Tortoise Hostel. Similarly, t
he city's diverse culinary scene ranges from Michelin-starred restaurants like Gary Danko to affordable food trucks and hole-in-the-wall eateries
. If you're moving to San Francisco after your road trip, know that our
movers San Francisco
boasts can help you settle in hassle-free. With your belongings in good hands, you can focus on discovering San Francisco's countless treasures.
Beyond San Francisco: Napa Valley and Sonoma County
Beyond San Francisco, the renowned wine regions of Napa Valley and Sonoma County beckon.
These picturesque destinations offer an abundance of wineries, vineyards, and unforgettable wine-tasting experiences
. Notable stops include the opulent Castello di Amorosa in Napa and the family-owned Gundlach Bundschu Winery in Sonoma. To minimize stress and maximize time for planning your trip, consider hiring a moving company that provides
packing services Los Angeles
and San Francisco residents rely on. This way, you can focus on crafting the perfect wine country itinerary. Ultimately, exploring Napa Valley and Sonoma County provides the ideal opportunity to unwind and savor the fruits of California's world-class wine culture.
Make a road trip from LA to San Francisco unforgettable
The California road trip from LA to San Francisco and beyond is more than just a journey; it's a taste of the diverse, dynamic life that the Golden State offers. From LA's glitz and glamour to San Francisco's artsy charm and the soothing allure of coastal towns in between, it's a testament to California's ability to appeal to every taste. Whether you're an adventurer, artist, or tech enthusiast considering moving here, imagine the thrill of this road trip being your daily reality. With the aid of professional movers, the dream of calling this vibrant state home could be easier and more enticing than ever. The California Dream isn't just a concept – it's a tangible lifestyle waiting to be explored.