The Best Wineries in Napa Valley: A Wine Lover's Guide to California's Wine Country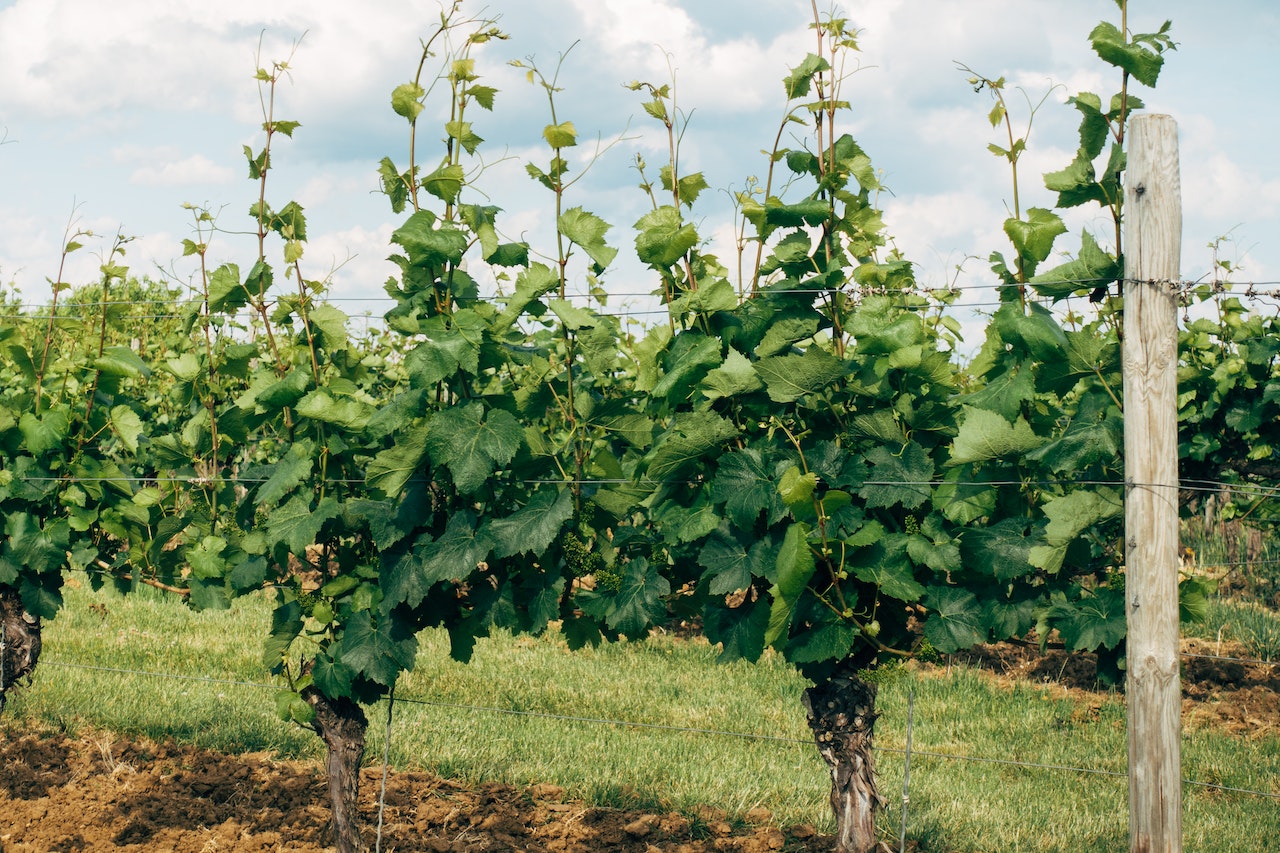 Ready for a new adventure? Napa Valley, a scenic gem, awaits you! This lush region, tucked in the heart of California, brims with history and world-class wineries. Since the 19th century, Napa has been crafting its narrative, one grape at a time. But what makes it so special? It's the climate! With a unique, almost Mediterranean feel, this territory is perfect for vineyards.
The singular blend of sun, soil, and love yields wines with an unmatched flavor profile.
So, what's the plan? This article will guide you! We've got everything from history nuggets to the best wineries in Napa Valley. You'll leave with a deeper appreciation for the region and its flavorful wines. And hey, if you're considering a move, don't fret!
Rockstar Pro Movers CA
is ready to make your transition smooth. With their help, you can focus on the exciting road ahead. Let's get started, shall we?
The best wineries in Napa Valley: A selection process
How do we find the top wineries in Napa Valley? Well, it's an exciting process. First, we dive deep into quality. No ordinary sips here; we're after stellar wines that leave a lasting impression. Next, we think about the ambiance. A good winery offers more than just wine. It's the unbeatable views, the warm hospitality, and the timeless charm that count. But how do we gather this info?
It's part research, part experience
. We scour online reviews, chat with local wine connoisseurs, and, yes, we do taste tests! All to ensure we're giving you the best recommendations. We also consider diversity. Napa Valley is rich with different grape varieties and wine styles. In our selection, we aim to reflect this variety. From robust Cabernets to crisp Chardonnays, there are wines out there to suit all tastes. But we don't stop there. We also weigh in on sustainability. Wineries that respect Mother Nature earn extra points. The result? A curated list of the best wineries in Napa Valley. So, buckle up, wine lovers. An unforgettable journey awaits!
What are the top wineries in Napa Valley?
First on our list is the legendary
Stag's Leap Wine Cellars
. Renowned globally for their exceptional Cabernet Sauvignon, they're truly a gem. Imagine savoring a red wine with layers of black cherry, spice, and soft tannins. Their Cabernet, with its powerful intensity and elegant finish, was the victor in a historic blind tasting back in the '70s. Yes, it outshone top-notch Bordeaux wines! Next, let's explore the iconic
Robert Mondavi Winery
. Home to a wide array of wines, they're a must-visit. Yet, their Fumé Blanc, Sauvignon Blanc with a twist, truly stands out. They age it in oak barrels, giving it a smoky richness that's original and refreshing. It's a Napa Valley classic reimagined. Our third stop is
Opus One Winery
. Birthed from the vision of two wine industry giants, they offer a single, remarkable wine each year. Their Bordeaux-style blend is a harmonious fusion of flavors, a medley of black currants, plums, and spice. It's an elegant wine that speaks of its unique origins and meticulous crafting.
Sparkling wine and organic practices can also be found here
Imagine a French château nestled amidst rolling vineyards. That's
Domaine Carneros
for you. They're the masters of sparkling wine, using traditional methods to create a bubbly rivaling the best Champagnes. Each sip is a celebration, with crisp apple notes dancing with toasty brioche flavors. Lastly, we land at
Frog's Leap
. Pioneers of organic farming, they produce wines that are pure, expressive, and sustainable. Their Zinfandel is a sensory experience with a medley of ripe berries, warm spices, and a hint of earthiness. It's a wine that captures the spirit of the Valley. If all this talk about the nectar of the Gods made you long for it, you might be thinking about moving to this remarkable region. If so, let
movers San Francisco
offers to handle the process in your place.
Honorable mentions: Other great wineries to visit
While the top five wineries in Napa Valley are exceptional, there are still plenty of noteworthy ones worth visiting. Let's dive deeper into a few! First up, we have
Cakebread Cellars
. They're known for their Chardonnay and Cabernet Sauvignon, both of which are simply delicious. Their wine club is also a treat, with exclusive events and tastings. Then, there's
Chateau Montelena
.
They're a Napa Valley original with a rich history dating back to the 1880s
. They offer a diverse selection, with their Chardonnay and Cabernet Sauvignon being favorites. Their grounds are also worth exploring, with stunning gardens and a Chinese pagoda. We must also mention
Far Niente Winery
. They offer limited-production wines that are simply exquisite. From their Chardonnay to their Cabernet Sauvignon, each sip is a unique experience. Their grounds are also breathtaking, with a serene lake and elegant gardens. Finally, we can't forget
V. Sattui Winery
. They're a must-visit for their authentic Italian-style winery experience. Their selection includes their signature Zinfandel and a crisp Sauvignon Blanc. They also offer to picnic in their picturesque vineyards. While these wineries didn't make the top five, they're still worth giving a chance to. They offer tasty wines, stunning grounds, and unforgettable experiences. Plus, with
LA to SF movers
taking care of your move, you can relax and take your mind off things. So, why not add a few more wineries to your Napa Valley adventure?
The history of Napa Valley wine
The history of winemaking in Napa Valley is a story of passion and perseverance. In the 19th century, pioneers saw the potential of the region's unique terroir. They experimented with different grape varieties, planting vineyards and crafting wines that began to gain recognition. One of the key players here was Charles Krug, who
established the first commercial winery in 1861
. He pioneered techniques that set the standard for Napa Valley winemaking. Other notable figures include Robert Mondavi, who was instrumental in promoting Napa Valley wines globally, and Gustave Niebaum, who founded Inglenook Winery, a legendary name in Napa Valley wine history. Yet, it wasn't until the 1970s that Napa Valley truly began to make waves. A blind tasting in Paris in 1976, known as the Judgment of Paris, pitted top-notch French wines against Napa Valley wines. To everyone's surprise, Napa Valley wines won! It was a watershed moment that put this area on the map. Today, Napa Valley is a world-renowned wine region, producing exceptional wines that are sought after globally. It's a testament to the region's rich history and tireless dedication to crafting world-class wines. If you're considering a move to Napa Valley, our
local movers San Francisco
boasts can get you closer to this popular region. Leave the hard work to them so you can immerse yourself in the lengthy history, explore the stunning vineyards, and taste some of the best wines in the world.
What makes Napa Valley wine unique?
What is it about this area's wine that makes it stand out? Well, it's a combination of factors that come together to create genuinely something exceptional. For once, there's the territory. Napa Valley is a narrow strip of land flanked by two mountain ranges. This creates a one-of-a-kind microclimate that's perfect for growing grapes. The soil is also fertile, with volcanic, sedimentary, and alluvial soils contributing to the flavor profile of the wines. Also, there's the climate. With warm, sunny days and cool nights, Napa Valley's environment is ideal for grape growing. The temperature swings help develop the complex flavors this region's wines are known for. There's geography as well. The Valley is dotted with rolling hills and steep slopes. This creates different exposure to the sun, affecting the grapes' ripening process.
The result is wines that are bold, flavorful, and elegant.
From the rich, velvety Cabernet Sauvignon to the crisp, refreshing Chardonnay, each wine tells an original story of Napa Valley's terroir and craftsmanship. They have the power to relax you and help you unwind after a busy day of moving with
commercial movers San Francisco
offers. Imagine sipping a glass of world-class wine while taking in the stunning scenery of Napa Valley. It's an experience that's truly unparalleled.
How to make the most of exploring the best wineries in Napa Valley?
Are you ready to plan your Napa Valley adventure? Here are some tips to make your trip more memorable! So, let's talk about transportation. While renting a car is an option, we recommend hiring a private driver. This way, you can relax and enjoy the scenery without worrying about navigating the winding roads. Some reputable companies include
Beau Wine Tours and Napa Valley Wine Country Tours
. You'll also want to consider your lodging options.
Napa Valley offers everything from luxurious resorts to quaint bed and breakfasts
. Some popular options include the Auberge du Soleil, Meadowood Napa Valley, and the Harvest Inn. Booking in advance is recommended, especially during peak season. Speaking of seasons, the best times to visit Napa Valley are spring and fall. The weather is pleasant, and the vineyards are in full bloom. Winter can be rainy, but it's a relaxing time to visit and enjoy some of the Valley's heartier red wines. Summer is peak season, with longer hours and more crowds. When it comes to dining, Napa Valley has no shortage of options. From Michelin-starred restaurants to casual cafes, you'll find your fit. Some must-visit spots include The French Laundry, La Toque, and Bouchon Bistro.
Insider tips can make the trip better
Don't forget to bring comfortable shoes
, as some wineries require walking up steep hills. Also, try to limit your wine tastings to 3-4 wineries per day to avoid feeling overwhelmed. And if you're traveling with a group, consider booking private tastings in advance for a more personalized experience. If you've just moved with
long distance movers San Francisco
provides, there's no better way to unwind than with a glass of world-class wine in Napa Valley. Of course, you don't have to rush through the exquisite wineries. Take it one day at a time and enjoy every sip of the heavenly beverage!
Are you ready to venture through the best wineries in Napa Valley?
Exploring the vast panorama of wineries in Napa Valley is akin to embarking on a multi-sensory journey. This iconic region doesn't just host vineyards—
it nurtures the soul of the wine itself
. The climate, soil, and meticulous craftsmanship underpin the region's extraordinary winemaking tradition, with each winery offering an expressive interpretation of this collective heritage. What sets Napa Valley apart isn't just its world-renowned Cabernet Sauvignon or Chardonnay but its capacity to innovate, reimagine, and honor the sanctity of wine. It's a testament to the people, the land, and their incredible symbiosis. The wines produced here are not merely beverages—they are tales of passion, diligence, and artistry encapsulated in bottles. Yet, a journey through Napa Valley's wineries transcends the realm of wine tasting. It is an immersion in a lifestyle, an opportunity to discover the essence of a region that reverberates the symphony of nature and human endeavor in its every corner. It's not just about the wine but about the entire experience that accompanies it—
the stunning vistas, the warm hospitality, the culinary delights, and the profound appreciation of life's simple yet cherished pleasures
. Ultimately, the true allure of the best wineries in Napa Valley lies in their ability to entwine the tangible with the intangible, the sip of wine with the soul of a region. Each winery visit is an invitation to a unique dialogue with the terroir, the climate, and the winemakers, and the chance to taste the eloquence of their harmony in every glass of wine. Napa Valley's legacy is a living, evolving narrative—
a story that continues to be written with each passing harvest, awaiting eager participants to partake in its unfolding
.