Discovering the Best San Fernando Valley Neighborhoods to Call Home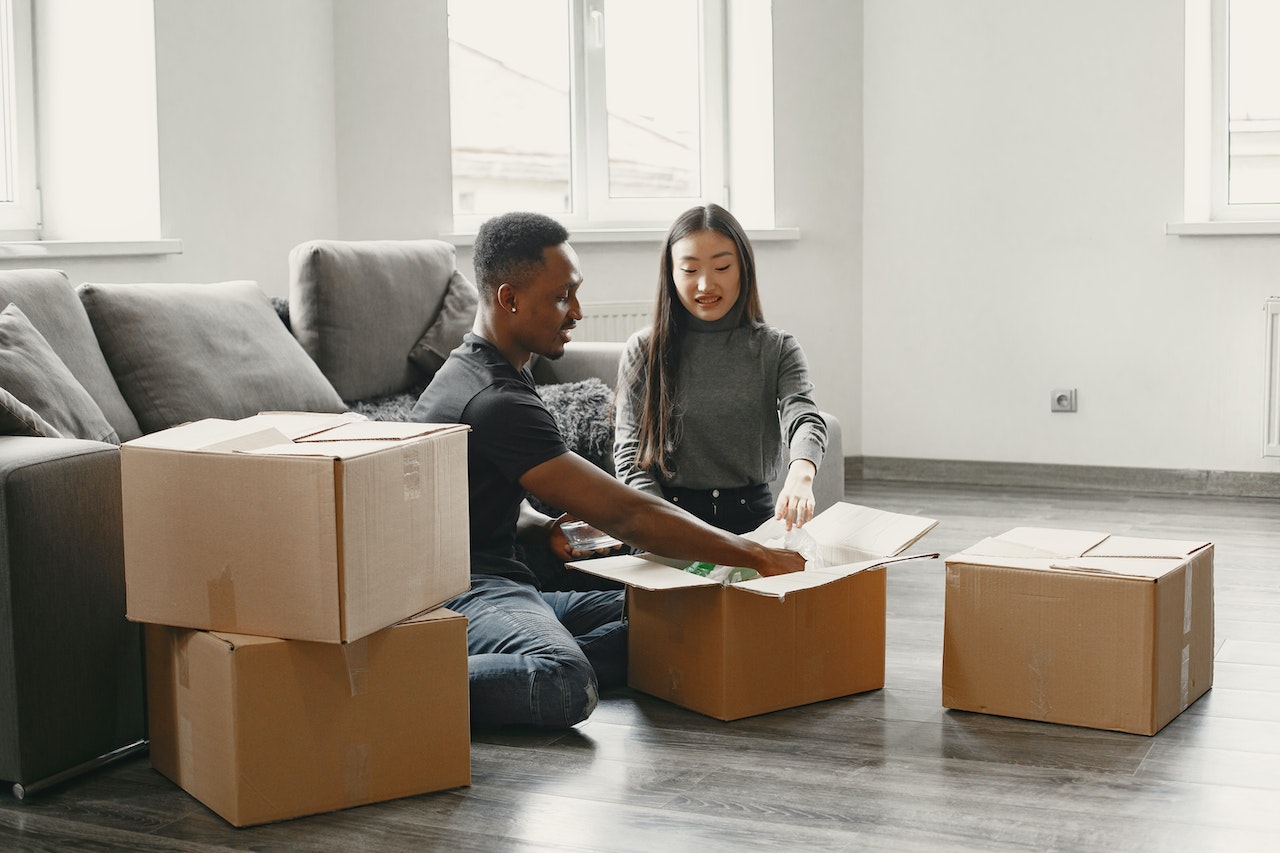 Navigating through the beautiful Southern California labyrinth can leave you feeling overwhelmed, but there's something special about the San Fernando Valley that sets it apart. With a diverse array of neighborhoods, it's a magnet for those looking for a place to call home. Whether you are captivated by its
quaint residential areas, bustling city life, or a blend of both, finding your perfect fit in the Valley can be quite an exciting endeavor
. That said, in our quest of discovering the best San Fernando Valley neighborhoods,
Rockstar Pro Movers CA
has curated a list of noteworthy locations that bring together the magic of community living, scenic beauty, and an undeniable SoCal vibe. Let's delve into these captivating neighborhoods and uncover what makes them truly exceptional places to live!
Discovering the best San Fernando Valley neighborhoods one at a time
Without a doubt, the San Fernando Valley has a lot to offer.
Various types of people can enjoy calling this place home
. However, discovering the best San Fernando Valley neighborhoods will be helpful if you are still unsure whether to move. The best ones that we decided to talk about today are:
Van Nuys
Encino
Sherman Oaks
Woodland Hills
Northridge and
A few other notable neighborhoods in this area
Van Nuys
Van Nuys is a lively cornerstone of San Fernando Valley! Bursting with charm, this neighborhood captivates with its wholesome history. Iconic landmarks like the Japanese Garden and Van Nuys Airport blend culture and adventure. Surprisingly, Van Nuys also hosts the busy Sepulveda Basin Recreation Area. Outdoor enthusiasts find their haven here, with sporting facilities, parks, and a wildlife reserve. Yet, Van Nuys shines not only in attractions. It also
boasts an attractive housing market.
You'll find diverse homes here, from charming bungalows to modern apartments. With the cost of living below the LA average, it's a pocket-friendly option for many. Of course, life in Van Nuys isn't just sunshine and rainbows. Yes, the traffic can be challenging. And yes, the summer heat can be intense. However, the pros outweigh the cons.
The neighborhood's affordability, diversity, and vibrancy make it worth considering
. Are you planning a move? Many
moving companies Van Nuys
provides offer moving assistance for those in need. They provide a seamless transition into your new home. So, don't sweat the small stuff. Let professionals handle your move while you embrace your new neighborhood.
Encino
The next stop on our journey is Encino. Picture an upscale oasis where urban excitement meets suburban serenity. That's Encino for you! It features notable attractions like Los Encinos State Historical Park, a window into California's past. Love nature? The Sepulveda Basin Wildlife Reserve is right next door. Now, let's talk housing. Encino offers a variety of options, from luxury estates to chic condos. The cost of living leans towards the higher end, but the quality of life matches it.
Encino offers a mix of city amenities with a small-town feel
. Living in Encino does have its pros and cons. On the bright side, it's peaceful, safe, and boasts top-rated schools. It's perfect for families and those seeking a relaxed lifestyle. On the flip side, the cost of living can be steep for some. And the LA traffic? It can be a dealbreaker for some. Still, the advantages make Encino a top contender. And to ease your transition, reputable
movers Encino
residents trust are at your service. They'll handle your move and free you to explore the area.
Sherman Oaks
When discovering the best San Fernando Valley neighborhoods, we cannot but talk about Sherman Oaks. It's a suburb that is equal parts urban and quiet. Thanks to places like
Sherman Oaks Galleria
and the
Van Nuys/Sherman Oaks Recreation Center
, everyone can enjoy shopping, dining, and venturing outdoors. Housing in Sherman Oaks is diverse, ranging from quaint cottages to luxury apartments.
The cost of living might be a tad above the Valley's average,
but it's worth every penny. This neighborhood offers a high-quality lifestyle, making it an attractive spot for newcomers. Speaking of lifestyle, let's weigh the pros and cons of living in Sherman Oaks. First, it's
safe, family-friendly, and packed with amenities
. Excellent schools, verdant parks, and a lively dining scene are just the start. However, it's not without its downsides. It can get busy, and yes, the cost of living can be a hurdle for some. But remember, you're investing in a vibrant, community-oriented lifestyle. And if you're ready to move, our highly skilled
movers Sherman Oaks
locals recommend offer their services to you. They'll handle the logistics, so you can focus on building your new life here.
Woodland Hills
All aboard for our next destination: Woodland Hills! Imagine a community where lush greenery meets urban sophistication. That's Woodland Hills in a nutshell. Iconic spots like the Upper Las Virgenes Canyon Open Space Preserve and the Westfield Topanga & The Village make it a standout. As for housing, Woodland Hills offers a diverse mix of upscale estates and charming single-family homes. Regarding the cost of living, it's on par with Sherman Oaks and slightly more affordable than Encino. So, if you're looking for value, Woodland Hills should be on your radar. Let's delve into the pros and cons of living here. On the positive side,
it's everything that a family could ask for.
It has excellent schools, lush parks, and an active community life. On the other hand, like any neighborhood, it has its challenges. Summers can be hot, and the area is a bit more remote than others in the San Fernando Valley. Although the latter could be a good thing for some! But don't let the distance scare you! Reputable
movers Woodland Hills
has are on standby and are ready to transport your belongings to the area. Should you decide to make Woodland Hills your home, that is.
Northridge
Northridge is a kind of community where tranquility meets vibrancy. Adding flair to the neighborhood are its captivating attractions, the most popular being the
Northridge Fashion Center, the California State University, and Northridge (CSUN) Botanic Garden
. For those looking to make it home, it's worth noting that Northridge offers an array of housing options, ranging from mid-century homes to modern condos. And as far as affordability goes, know that the place is more affordable than Encino and Sherman Oaks, offering excellent value for the quality of life. On the upside, this is a peaceful, family-friendly area that boasts top-notch schools. It's perfect for those seeking a quieter lifestyle. Plus, it's a stone's throw from bustling LA. The downside? It's not as walkable as other neighborhoods. However, the peaceful environment and the value-for-money housing make it a compelling choice. So, if you are looking to move here, turn to the experienced
moving companies Northridge
offers, who are experts in this area. They can help you transition easily, providing insider tips on the best local spots.
Other notable neighborhoods in the San Fernando Valley
Now, let's take a quick detour and go over the three other prominent neighborhoods in the San Fernando Valley:
Reseda, Studio City, and Tarzana
. Each one, in its own way, contributes to the Valley's rich tapestry. Reseda is a neighborhood that offers a serene, suburban atmosphere that many families love. Reseda Park and Recreation Center is a crucial attraction for weekend outings. It's also home to diverse, affordable housing options. Yes, it's less bustling than other neighborhoods, but its peaceful ambiance is its strength. Next, we have Studio City.
It's the Hollywood of the Valley, with CBS Studio Center at its heart
. There's never a dull moment here, with exquisite dining, shopping, and entertainment scenes. As for housing, it's a mix of luxury homes and chic condos. Studio City might be pricier, but the lively lifestyle justifies the cost. Finally, there's Tarzana. Named after Tarzan, it's an oasis of greenery. The Tarzana Recreation Center and Caballero Canyon offer outdoor fun. Housing varies from lavish estates to cozy family homes. It's slightly more laid-back but still near all the action. Despite their differences, all these neighborhoods are covered by our experts, the
movers San Fernando Valley
residents trust. They're ready to help you settle into whichever area captures your heart. So, whether you crave Hollywood glam, suburban serenity, or green living, the Valley has you covered.
It's all about finding the neighborhood that fits your lifestyle like a glove
.
Discovering the best San Fernando Valley neighborhoods ends with choosing the right one
Choosing the right neighborhood is crucial in your journey, whether buying a home or renting. It's more than just a roof over your head; it's the backdrop to your life story. Here are some key factors to ponder:
Budget: Ensure the rent, utilities, and living costs align with your financial situation.
Lifestyle: Look for a neighborhood that caters to your interests, whether it's nightlife, outdoor activities, arts, or family-friendly amenities.
Commute: Consider your daily travel to work, school, or other routine destinations. Is it conveniently located?
Safety: Check the crime statistics. Feeling safe is integral to feeling at home.
Local amenities: Are grocery stores, schools, parks, or healthcare facilities nearby?
Finding a suitable home is also important
When it comes to renting in the San Fernando Valley, follow these tips:
Research: Understand the character and quirks of each neighborhood. Online resources, local newspapers, and community forums can provide valuable insights.
Visit in person: Pictures can't replace the feel of a neighborhood. Visit at different times of the day to get a holistic view.
Leverage local expertise: Movers in the San Fernando Valley aren't just for moving. They're local experts who can offer insider tips and recommendations.
Read reviews: Look at previous tenants' experiences with the landlord, property, and neighborhood.
Understand the lease: Before signing, ensure you fully understand the terms, including rent, deposit, lease duration, and maintenance responsibilities.
The choice of neighborhood is a personal decision influenced by many factors
. Alike selecting a moving company is your decision, but we always recommend moving with the help of the services that reputable
moving companies Los Angeles
offer. Take your time, trust your instincts, and you'll find the perfect fit. But bear in mind that this is about more than just finding a place to live—it's about finding a place to call home.
Have you found your place in San Fernando Valley yet?
And there you have it, a whirlwind tour of the most prominent San Fernando Valley neighborhoods.
Each one is unique, brimming with charm and character.
From the bustling streets of Studio City to the quiet lanes of Reseda, there's a neighborhood for every lifestyle. Remember, when discovering the best San Fernando Valley neighborhoods, the choice comes down to your preference.
Think about your budget, lifestyle, and commute, then choose the one that feels like home
. The
San Fernando Valley
is more than just a part of California; it's a vibrant community waiting to welcome you. Its diverse neighborhoods and friendly locals make it a fantastic place to start your next chapter. So, why wait? The Valley is calling! It's time to pack your bags and start your Californian adventure. Your perfect neighborhood is waiting for you. Let's discover it together!