Should You Help Your San Francisco Movers?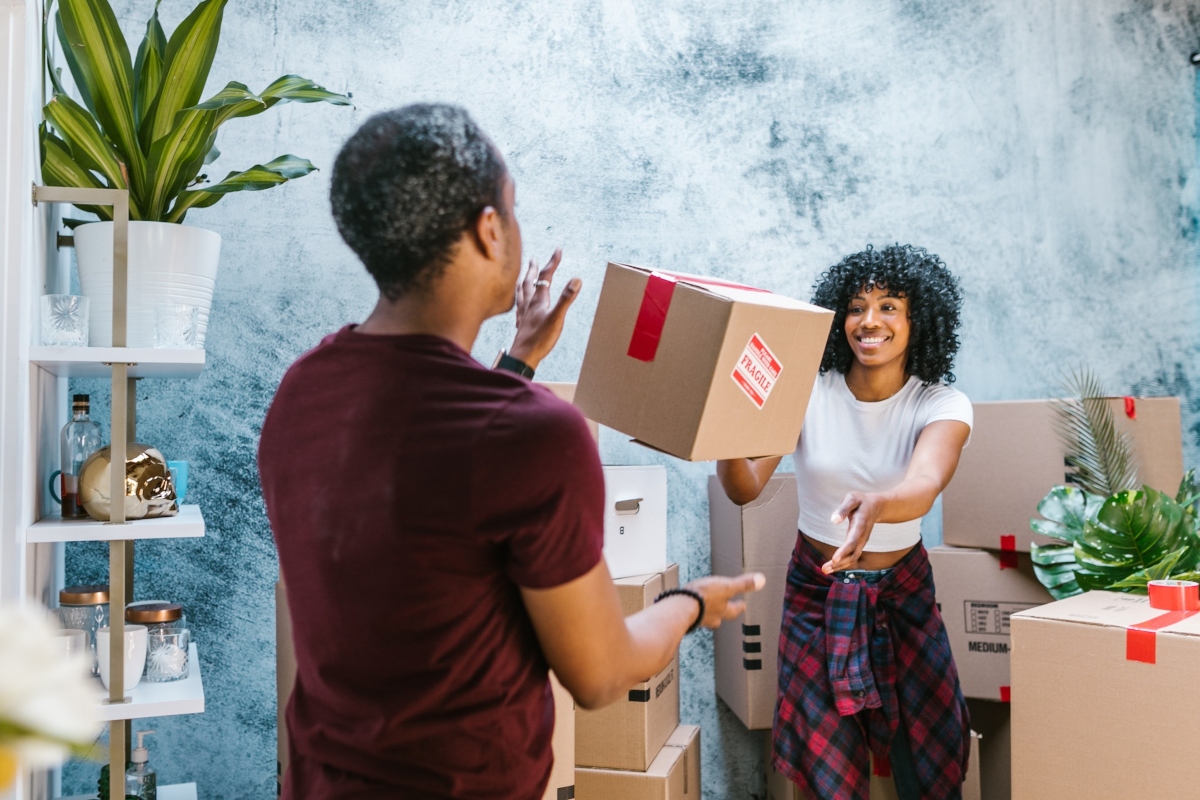 To help your San Francisco movers or get out of their way?
For many, movers are supposed to handle the entire relocation. On the other hand, it wouldn't hurt to
give them a hand and save up some time
. However, you have to keep in mind that the movers prefer approaching the work their way. Hence why balance is crucial in this matter. You don't want to overwhelm your movers or leave them completely unattended. In this article, you'll find pros on how to prepare for an upcoming moving day. Once your chosen crew arrives, you'll know exactly what to do. Also, ensure that your move is in safe hands right from the start. Contact us at
Rockstar Pro Movers
and discover why we could be the best moving ally you could ask for!
What not to do when your San Francisco moving crew comes
It takes effort from both you and your movers in order to run a smooth relocation from start to finish. That's why you must
know your responsibilities
in order to manage the move properly. The majority of (mostly difficult) tasks are to be handled by professional
local movers San Francisco
residents trust.
Avoid instructing your movers about packing methods
When you hire one of the best
moving companies San Francisco
has to offer, it's because they can get the work done. The last thing you should do is preaching professional movers how to pack your stuff. Just let them do their job in peace and remind them about breakables they should treat with special care.
Stay away from heavy items
As much as you'd maybe wish to assist your movers, it's best to let them pack and load all bulky items. By doing so, you stay away from injuries and don't risk breakings and damage. So, sustain yourself by running to help them carry the items down the stairs. Movers already have a logistics plan and know how to pack up refrigerators, sofas, and other demanding items with ease. Just make sure you've hired reputable
furniture movers California
clients praise the most.
Ways to make relocation easier and faster for the movers
There are things you can do to help yourself and your movers have a smooth relocation, in addition to hiring some of the best
moving services California
companies have on offer. It may not seem much at first, but rest assured your movers will appreciate it.
Get all the junk out of the way
Get rid of junk items before your movers arrive. Since you'll be decluttering your home, don't forget to
separate items for donations or sale
. By decluttering, you'll add more bucks and reduce the burden. Furthermore, movers won't have too much to work with, and packing will go faster. Less labor work per hour saves you time and money.
Pack up essential belongings and lightweight items by
While there are items you should leave the movers to pack, essentials aren't one of them. Your keys, wallet, laptop, and documents must remain by your side during the moving process. Pack them all, together with other essentials (snacks, toiletries, battery charger…), in a special bag or backpack. Let your chosen San Francisco movers know the bag isn't meant for storage or moving trucks. Lightweight items like linen, clothes, or books are simple to pack. Therefore, take care of them if you happen to have some time left. Pack them all in padded boxes. Cover with an extra layer of either old towels or crumpled paper. Close the lid and seal it a few times to make sure the items won't leave the box during transit.
Unplug appliances and equipment
Set the alarm on your phone to remind you to unplug all electronic items in your home. Do it shortly before the movers arrive. Roll and pack cables and cords one by one. Assign a specific color to each cord to know what they are for. For example, the blue sticker is for gaming equipment; the orange is for your home office PC, etc. Keep them in a plastic container or separate cardboard box.
Label all packed boxes
Get permanent markers and
mark each box
. Write exactly what's inside: breakables, kitchen items, chemicals, etc. Movers won't have to guess the content of boxes and will know whether to load them with extra care.
Clear up the path
Make sure there's nothing left on floors for your movers to trip over. It's essential to
have entryways cleared
so your movers can go inside and outside uninterrupted. Don't overlook the staircases, and ensure there's nothing on them. However,
be mindful about cleaning
. Do it the night before the move at the latest and not 2 hours before the movers come. Slippery floors and stairs won't do them good. If you've packed some boxes yourself, do your movers a favor and move each box as close to the exit as possible. You'll make loading a lot easier for them.
Prepare snacks and refreshments
Although it's not mandatory, snacks and refreshments are more than welcome. Movers working for top-rated
long distance movers San Francisco
 has on offer are frequently on the go. The work they do is not only time-consuming but challenging as well. Therefore, it means a lot for them to have something to snack on during breaks.
Communicate regarding all moving matters
Communication is the best way to help your San Francisco movers and yourself. So don't hesitate to tell them what to load in a truck or which items require more precision. Also, don't wait until the last moment to announce changes in the schedule. The organization is essential for your move to run hassle-free. So, make sure to give heads up about unexpected circumstances or anything else that comes up. The movers will, therefore,
easily reorganize and carry on with moving tasks stress-free
.