Moving your business from San Francisco to Las Vegas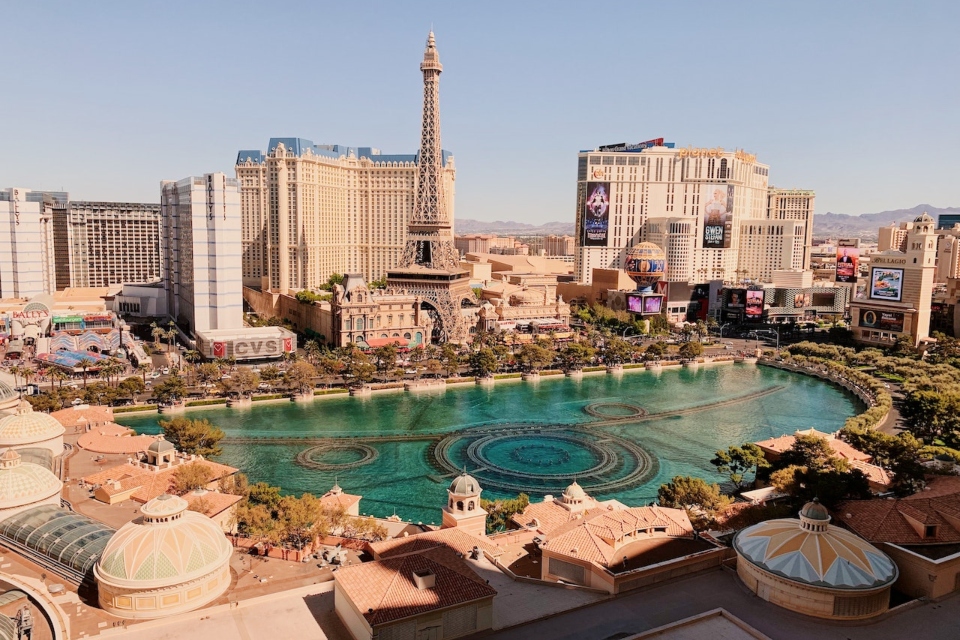 Las Vegas has become the entertainment capital of the world. But what has changed in recent years is that people don't just move for fun and a better life, but also work. Because this city offers excellent benefits to small and large companies,
moving your business from San Francisco to Las Vegas can be a satisfactory choice.
Perhaps you will
achieve better results for your business in Las Vegas
. We at
Rockstar Pro Movers CA
have decided to help you better understand why your move to Las Vegas can be a good decision, but also to introduce you to the essential details of your move because, this time, it's a long distance move. Well, let's see!
Business environment and entertainment are strongly connected in Las Vegas
As we initially said,
Las Vegas is a world-class entertainment capital
. Now you must be wondering how business and entertainment are strongly connected in this city. So, in addition to the economic support that California, as well as the city of Las Vegas, provide to large and small businesses and those new to the market, there is another type of benefit that people call "soft". And that's precisely the benefit of entertainment. Let's clarify! Las Vegas is a big city, and it's also one of the favorite tourist locations. And you yourself already know what attracts tourists, other than world-famous casinos. But this time, the emphasis is on luxury restaurants, which can be an excellent place to hold meetings with business partners, new customers, etc. Also, in addition to restaurants, many more luxurious places can be an excellent choice if you want to impress your partner from another country.
Maybe playing golf after lunch would be a good move?
Las Vegas has more than 50 golf courses. So,
you will have fun and work all the time.
If this is enough for you to be sure of your decision, you can immediately contact us. And right away, you can start organizing your business moving because it is one of the most important steps you will take.
Moving your business from San Francisco to Las Vegas brings you many benefits
Doing
business in San Francisco is different from Las Vegas
. Business owners in San Francisco pay taxes based on gross income and payroll, as well as business personal property such as machinery, equipment, and the like. Also, there are additional taxes for a catering business, especially when it comes to hotels. In addition, there is a registration fee that ranges from $17,555 to $40,959 based on payroll costs. While the tax rate for 2022 is 1.4%.
Commercial movers California
 say that
this is one of the reasons why people massively move their businesses to other cities
that provide more favorable conditions for doing business. And what Las Vegas offers are some tax breaks for all those who start their business in this city. Also, those who moved their business to Las Vegas can save a lot of money. So, in Las Vegas, you will skip paying the following taxes:
Real estate taxes
Franchise taxes
Inventory taxes
Uniform taxes
Inheritance taxes
In addition, there are other incentives, such as training grants. And what your company needs are capital investments, job openings, and average salaries. After you fulfill these three conditions, your business will get positive results.  Also, positive results are possible when it comes to moving your business premises.
Los Angeles interstate movers
will enable you to move successfully and quickly. And that will help
you enjoy all the benefits this city offers
, both business and life, as soon as possible.
Low living costs – One of the main benefits of moving to Las Vegas
After moving to Las Vegas, you will work and live in this city. That's why the cost of living is one of the things you need to know at this moment. The cost of living in Las Vegas is quite low, which can be another benefit of moving your business to this city and your life. Also,
long distance moving companies California
revealed to us that this is one of the main reasons why people settle in this city. But,
the difference in rental prices is significant between San Francisco and Las Vegas
. In San Francisco, you will have to shell out about 3,000 dollars a month, while the rent in Las Vegas will cost you a full 900 dollars. Also, the cost of living index in Nevada is 100.03, which means a decent life and normal living expenses.
In the end, get to know important details about moving your business to Las Vegas
Moving from California to Nevada belongs to the group of long-distance moves.
Such moves require good organization and a lot of planning.
Also, this time it's about commercial moving; in that case, a lot of work awaits you. But don't worry because
furniture movers California
will take care of the biggest part of the job: packing your office inventory. In that case, you, as a boss, only have to manage the work. Moving your business from San Francisco to Las Vegas will be moving about 570 miles away. And in that case, the most important thing is to give your best and be ready to face all the obstacles on the way. So,
the ultimate office moving checklist
can be of great help to you and your employees. Also, we want to say that
this is one of the best decisions you've made, and you'll realize that yourself when you look at all the benefits that Las Vegas offers to businesses, large and small.