How To Move Your Business in LA Stress-Free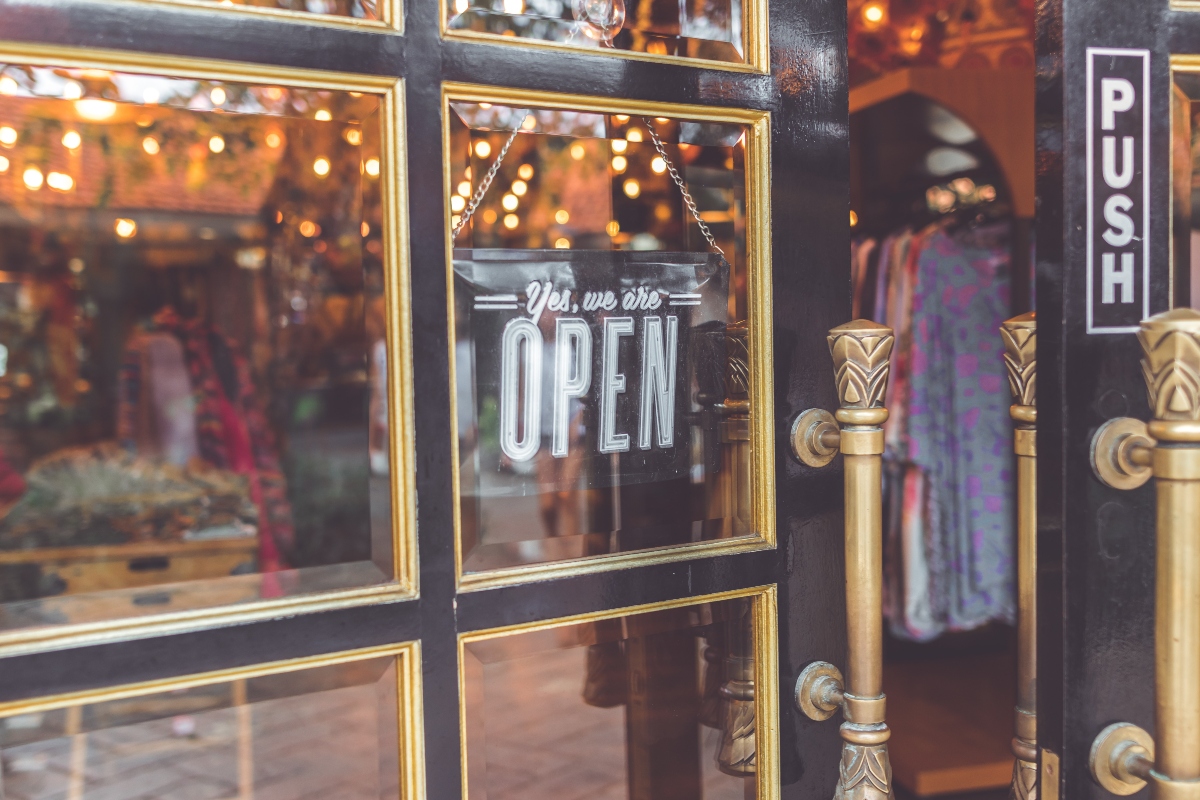 If you are about to expand your business to another location or move it out completely – congratulations! Business relocations are often signs of further growth. However, there are many challenges that come with it, and the very relocation process is one of them. That's why you need a credible moving team in order to
move your business in LA stress-free
. At Rockstar Pro Movers CA, we take a business relocation to the next level. With the help of our trained movers, your moving journey actually becomes enjoyable! So, make sure to give us a call and see why we are one of the best
movers California
has on offer.
Why do people move their Businesses to LA?
It's known worldwide that
the city of Los Angeles
is
an important tech, business, and entertainment hub
. This is the place where people from all over the world come to try out their chances and hopefully succeed. Although medium-sized and less noisy cities have gained popularity in recent 2 years, LA still remains one of the places where entrepreneurs reach the pinnacle of their success. That's why the business ecosystem in LA is highly competitive. However, this isn't something that should scare any business owner away. On the contrary, high competition in LA actually means there are
plenty of striving businesses that look forward to evolving
. Furthermore, living and working in the city of LA propels anyone to strive to be the best, and to speak their creative business ideas into existence!
Multiculturalism is an important aspect of LA's business environment
Believe it or not, running a business in a multicultural surroundings brings many benefits. First and foremost, people who live in mixed cultures tend to be more open-minded and creative. They get to experience different approaches to upbringing, education, customs, and business!
People from all over the world work in LA
. They often share different business methodologies typical for the business culture of the country they come from. That being said, it's easy to come to the conclusion that there's not a single accepted business model in LA.
LA is home to successful start-ups
Los Angeles is the city where ideas merge with the latest technologies. For this reason, there are many award-winning start-ups that aim to improve people's lives in practical ways. Some of the examples would be:
Produce Pay – a company with the goal to empower growers by funding their work(est. 2014).
Riot Games – one of the oldest gaming-oriented startups in LA (est. 2006).
Mahmee – provides personalized support t women throughout the pregnancy and helps them stay well in the process (est. 2014).
Wave XR – a virtual experience that took the gaming industry to the next level (est 2016).
According to recent statistics, the success rate when it comes to startups in LA is around 57%. This might come as a surprise, considering a great number of startups emerge in LA every year. However,
the market in LA is diverse and open to creative and problem-solving ideas
.
Small businesses also thrive in LA
From unique shops to cafes – LA has it all. If you would like to launch an apparel shop, gift shop, or homemade products, then relocating to LA is an excellent business step. The diversity in small businesses is surprising for many who think of moving their business to LA. This further speaks volumes about the diversity in LA, not just in cultural, but also in business aspects.
There are various living options for entrepreneurs
You don't have to necessarily live in the very downtown Los Angeles in order to run your business successfully. If you want to live a bit remote from the LA city noise, there are neighborhoods and suburbs you'd like such as:
Redondo Beach
Burbank
Alhambra
Costa Mesa
West Covina
Life in LA is exciting
Business owners find life in LA vibrant and exciting. It's far from being monotonous due to so much you can do and see! If you're a fan of the cultural scene, LA's modern and street art are the places to be. If you're into sports and the outdoors, you'll be glad to hear that surfing, swimming, hiking, and overall an active lifestyle are the norm here. The residents of LA like to stay fit and entertained, especially after a long working week filled with an array of responsibilities.
What does it take for moving your business in LA stress-free?
Moving seems simple. You browse
local movers Los Angeles
has on offer, pick the ones that seem ok, and schedule the move. However, it's not that simple.  Although it's far from being a rocket science, finding a mover doesn't happen overnight. The company that will carry out your move has to be the one you can trust. That's why it takes a little research to find a reliable company to do the work for you. If you hire a mover in a hurry, you're most likely to miss out on different kinds of moving and packing services. In order to move your business in Los Angeles stress-free, you'll need to take time to
check the companies in LA that have all you need in one place
first
.
Come up with a budget plan
A moving budget is essential to every successful move, which is why you have to plan it in advance. If this is your first time doing so, it's recommended to ask the moving experts for advice. Keep in mind that your budget will depend on several factors:
Transportation
Truck rental
Labor per hour
Storage rental
Packing supplies 
Insurance
Other additional services 
It's smart to add up more money to your budget, just in case. It's better to end up with extra dollars than to worry whether you'll have enough for all moving services. Furthermore,
there are ways to reduce the final cost
. For example, you can declutter an entire inventory, sell furniture you don't want, and eliminate garbage. That way, you'll need fewer moving boxes, and the movers will spend less time packing and moving your stuff. Moreover, there are items you can pack yourself. Heavy furniture, computers, and other bulkier items are better left to experienced movers.
Choose commercial movers
Your best solution is to hire commercial movers that are capable to relocate your business in no time while keeping all items in a good state. Having said that, you should focus on finding some of the best
commercial movers Los Angeles
has on offer! If the company's office relocation services have an excellent rating, then expect the rest of their services also follow up in terms of good quality.
Ask for more than two moving estimates
Free moving estimation is offered by any professional and reputable moving company. It tells you how much your business moving endeavor would cost in case you opt for their services. However, keep in mind the estimate isn't necessarily a final price. You'll probably pay a little more than that, depending on the services you choose. Also, make sure to ask the company if insurance is included in the estimate or charged separately.
How to spot a credible moving company in LA?
Fortunately, there are many
movers Los Angeles
residents speak highly of. Nevertheless, you still have to spend a little time researching in order to make sure the company is the right one for you. It won't take you too long to recognize legitimate from fake movers if you apply these tips:
Check if the company has a unique USDOT number.
Make sure the company is licensed.
Pay attention if there's a free quote button on the company's website. If not, move on to the next company.
Call the companies and ask for more information. Ask about all moving-related matters, from budgeting to the accuracy of information presented on their websites. Don't accept vague answers.
If the company has recently emerged, and yet has so many reviews on various platforms, take it as a red flag. It's most likely a fraudulent scheme.
You'll need additional services for a smooth move to LA
Commercial relocation requires an entire list of moving services, besides a reliable moving crew. Depending on the items you own, you'll probably need more than one type of packing service, for example. Also, your items will have to wait in a safe place until the move is over. Therefore, pay attention to only the top-level
moving services Los Angeles
has on offer.
Consider special packing services
Take time to sort the items in your entire workspace. It's very likely that you have items that need special attention when packing. Electronics, souvenirs, and breakables, in general, can't be packed in a hurry. That's why it's good to inquire about top-rated
packing services Los Angeles
companies have on offer. Only pro packers with strong experience when it comes to packing such items.
Get quality moving boxes and other necessities
Be careful when shopping for packing supplies. Don't go to just any store without prior research. Nowadays, there are so many options, which makes it difficult for people to discern a good quality, from a cheap deal that won't do them any good. Postings about ridiculously low-priced and "top-notch" boxes on sites like Craigslist are just some of the examples where people tend to make hasty buying choices. The best solution is to find a decent quality yet not too low pricing.
Affordable options are available mostly at full-service moving companies
that include a wide array of different services. However, reviews are the best way for you to know if packing supplies offered by a specific company are worth the coin. You can also request to see the boxes in person, to make sure they are durable enough.
Furniture movers can be of a great help
If your workspace is significantly big and has many chairs, sofas, and desks, hiring
furniture movers Los Angeles
is what you should do. Better to leave heavy furniture to professionals than to risk getting injured. Skilled furniture movers can easily disassemble, secure, pack, and later reassemble all. Moreover, this is much more cost-effective unlike doing the whole work yourself. By hiring movers to take care of the furniture, you're making sure that each item remains in one piece.
A climate-controlled storage unit is a life-safer
Don't skip on storage rental, as it's important to have your items stored until the move is over. Computers, desks, ornaments, and many other items are more prone to damaging factors (temperature changes, dirt, insects, etc.)  if you just dump them into the garage or basement. On the other hand, climate-controlled
storage units
allow you to keep the items stored as long as necessary. They are protected from external influences 24/7 and therefore kept in a good condition.
Relocating your business in LA stress-free starts with a solid plan
Last but not least, a carefully curated moving plan is crucial to a successfully executed commercial move. You can either make the schedule by yourself or ask your movers for help. Don't forget to let them know about your duties (family, work, etc.)  that can't wait even while you're moving. That'll help them come up with a
realistic and at the same time efficient moving schedule
. Also, you won't be as stressed when patient moving experts are at your disposal. In addition to moving tasks, you have to squeeze some rest time. It's impossible to handle each moving task one after another, which is a recipe for a quick burnout. Instead, take time to catch a breath, and continue with packing when you're ready. Only then will you move your business in LA stress-free, and start on the right foot in this fast-paced city. So, organize your move well, but also stay flexible in case of unforeseen events. And most importantly – try to stay patient and remember that your move will end up at some point.