Guide to Stress-free Moving for Seniors in CA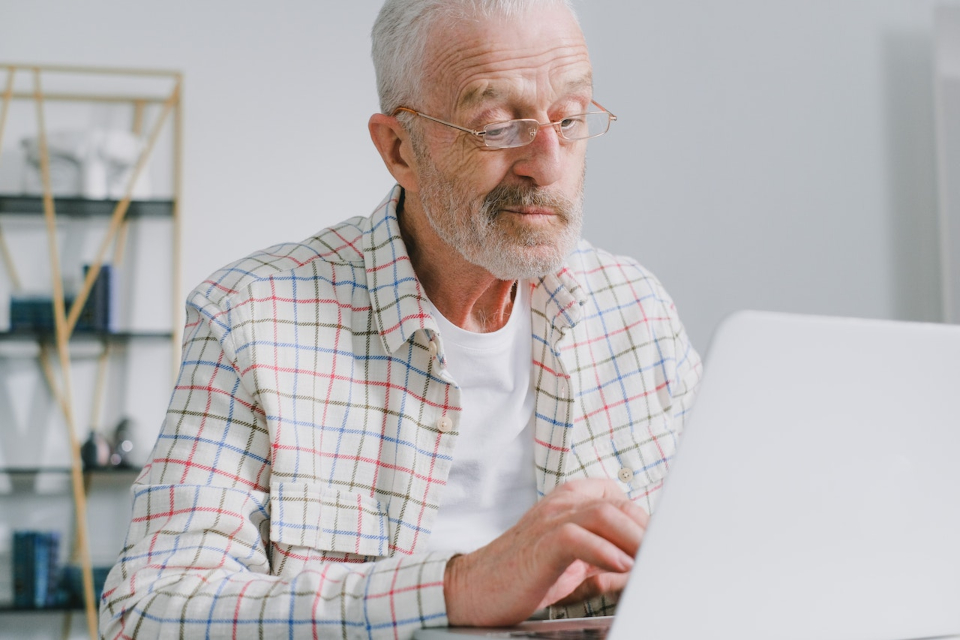 Senior moving doesn't always have to be a stressful and difficult experience. With a little effort, good organization, and adequate professional help from
moving companies in California
, everything can be much faster, easier, and simpler. If you are planning a move,
our simple guide to stress-free moving for seniors in CA can be of great help
. We will reveal to you many useful tips and a few tricks for a successful but also simpler move. We will also teach you how to organize your move and have a smooth transfer no matter the age.
Take some time and look!
How can this simple guide to stress-free moving for seniors in CA help you?
In this guide, as we said, you will find many useful tips, tricks, and instructions for stress-free moving. Our goal is to help you deal with any challenges you may encounter on your move to CA. Specifically,
our guide will help you to be well organized
, follow your moving process, and to move easily and smoothly which can be an issue when you are a senior. So, among the first steps in this guide, you need to:
Find a moving company
Organize your time and tasks
Prepare and plan your move
Have you chosen your new place to live in California? If not, you might want to consider Orange County. Orange County is located in the southwestern part of California and based on Niche data it's
one of the best places to live in California
with 3,170,345 inhabitants. And the largest percentage of the population is made up of seniors, 65+, 15% of the total population. If you choose this place, know that the
moving and storage in Orange County
are at your disposal.
At any time!
Find a proven moving company for seniors moving in CA
Regardless of whether you are moving to California, or for example,
moving from California to Austin
, you need a reliable and proven moving company. Especially when it comes to a long distance move. Based on the data from DistanceFromTo, the
distance between California and Austin is 1,594.8 miles
, which means that this could be a very challenging move. Therefore,
as your first step, in our guide to stress-free moving for seniors – you need to find a proven moving company.
You can do this based on moving reviews, recommendations, or by searching the Internet. Ask for several free moving quotes and choose the most favorable option.
How to efficiently organize a move?
Organizing the move is one of the main parts of this guide. What you need to do is to
look at the situation and organize the time
you have available. If, for example, you have 30 days until your move, then try to distribute all the tasks you need to do so that you finish them all by the final day of your move. Your movers can help you a lot with this. Also, during the organization, it would be ideal if you would create your to-do list and thus follow the entire course of your move.
This advice will give you a chance to avoid stress and keep the whole thing under control.
Also, don't forget that one of the most important things in organizing a move is to start on time. So, don't wait. Start preparing and planning immediately after you make the final decision.
Tips for planning stress-free move for seniors
Planning is the main part of this guide for stress-free seniors moving. We can say that this is the key to success in any business. That's why you should
pay special attention to planning your senior move
. What is expected of you is to plan every part of your move, as well as all the tasks that await you. Among the tasks you need to do is sorting things, packing, as well as getting packaging, deregistering your residence, and much more. If you have any difficulties, you can always rely on
Los Angeles interstate movers
. Also, Los Angeles is another one of our suggestions for you.
This city is known for the film industry, and it's also one of the most popular places in California.
Explore its possibilities!
Packing guide for stress-free seniors moving
Packing is also one of the most difficult tasks of any moving. And that's why we in our guide to stress-free moving for seniors in CA will pay special attention to it to make this job at least a little easier for you. What is important for you to know is that the duration of this process will depend exclusively on the amount and number of things you want to move with you. So,
first, you need to sort your stuff
. Also, pay attention to the number of things you will be moving with you. Because if it's a long distance move, such as
moving from California to Dallas
, it can cost you a lot. Because some moving companies charge for the packing service based on the number and quantity of things. After sorting, you can move on to the main thing – packing. For packing, try to get suitable packaging and suitable packing material. Try to
properly protect fragile items and try to pack them in order
. The best packing system is
room by room
. But if this seems difficult and demanding, you can always use
packing services in California
. Packing services will be of the greatest help and save you from stress.
Try to remember our guide to stress-free moving!
Senior moving can be a big challenge for the oldest. And in order to help, we created this simple guide to stress-free moving for seniors in CA. What is important is that you remember our advice. And the best solution for you is to leave the whole job to professionals! Also, we have another important step in this guide, which is researching the
best neighborhoods in California
to live in. Especially if you plan to retire in CA. 
Don't skip it!
References: https://www.distancefromto.net/distance-from-california-to-austin-tx-us https://www.niche.com/places-to-live/c/orange-county-ca/#residents