The Benefits of Living in the San Fernando Valley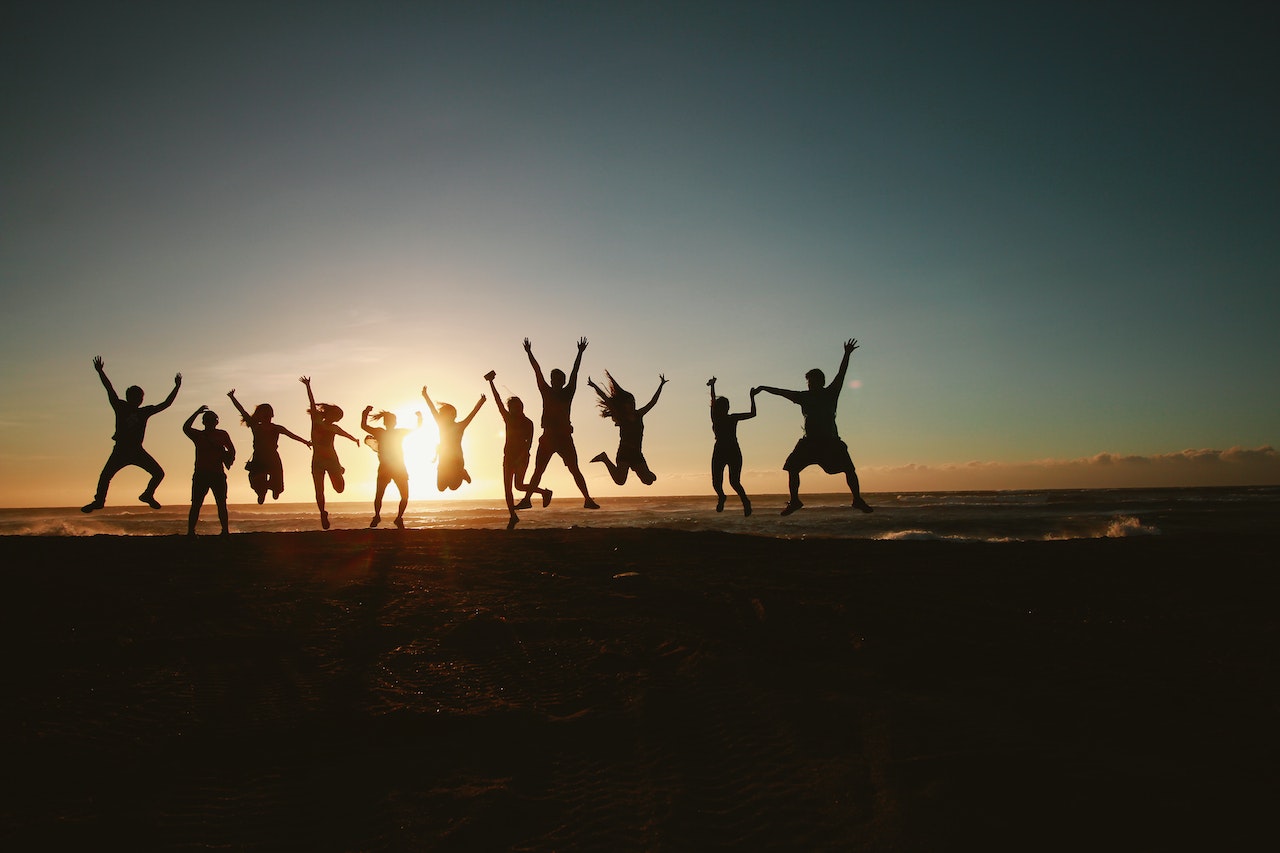 Are you thinking about moving? Well, we might have an idea of where to. Our top pick:
the San Fernando Valley
. And get ready to fall in love as the benefits of living in the San Fernando Valley are immense!
This sun-soaked Southern California gem is a haven of warmth and relaxation
, thanks to its Mediterranean climate. Picture yourself soaking up rays of sunshine all year long! Plus, with its picturesque landscapes, you'll find a laid-back atmosphere that's simply irresistible. To ensure a smooth transition into your new San Fernando Valley life, trust
Rockstar Pro Movers CA
. As experts in moving within this gorgeous region, we'll make the process a breeze. But let's not take up any more of your time. Let's dive headfirst into the advantages living here brings!
What are the benefits of living in the San Fernando Valley?
The San Fernando Valley is home to 1.862 million people
. Even though the population has been decreasing in recent years, this doesn't mean it is undesirable. Quite contrary! Life there is full of positive sides, like:
Affordability and real estate
Education and schools
Employment and economic growth
Recreation and outdoor activities
Arts, culture, and entertainment
Transportation and accessibility
Safety and community
Affordability and real estate
Affordable living awaits in the San Fernando Valley! Recently, housing market trends have shown a rise in value. Still,
the Valley offers more budget-friendly options compared to Los Angeles and nearby areas
. Moreover, living costs are lower here. That means more money in your pocket! Plus, with the most affordable
moving companies San Fernando Valley
boasts of, relocating is a breeze. Exciting opportunities exist for both renters and homeowners. For instance, you'll find charming, reasonably-priced homes in Van Nuys. Encino, on the other hand, boasts stylish apartments at competitive rates. Then, we have Northridge, a dream for families seeking spacious, affordable houses. Meanwhile, Sherman Oaks presents various rental options, from chic lofts to cozy condos. In Woodland Hills, first-time homebuyers can find excellent deals. Lastly, Glendale has an assortment of appealing rental homes to suit any budget. But the San Fernando Valley's affordability doesn't compromise its quality of life. In fact, it enhances it! You can indulge in the valley's diverse entertainment, dining, and recreational offerings with more financial freedom. Additionally,
saving on housing costs means more funds for family activities, which further means you'll be creating cherished memories together
.
Education and schools
Education is essential, and the San Fernando Valley shines in this regard. And thanks to
moving companies Van Nuys
provides, you can focus on exploring the fantastic schools available. The Valley boasts a diverse array of public and private schools. They cater to a variety of needs, ensuring every child thrives. Plus,
California State University in Northridge provides exceptional higher education opportunities
. In Van Nuys, you'll discover specialized schools like the High Tech LA charter school, focusing on technology and engineering. Such innovative institutions contribute to the benefits of living in the San Fernando Valley. Encino, Northridge, and Sherman Oaks also offer excellent schools like Lanai Road Elementary, Nobel Middle School, and Sherman Oaks Center for Enriched Studies. These institutions rank highly for their strong academic programs. Woodland Hills and Glendale feature notable schools, too, such as El Camino Real Charter High School and Glendale High School. These establishments provide comprehensive education and extracurricular activities. Additionally,
the San Fernando Valley is home to several esteemed private schools
. Schools like Sierra Canyon School and Village Christian School offer personalized education for students.
Employment and economic growth
The San Fernando Valley offers profitable job opportunities! With a flourishing job market, this region promises economic growth and stability. Notably, the valley is home to various key industries, including:
Entertainment
Aerospace
Healthcare
Retail
Education
Employers in featured neighborhoods provide exciting opportunities
. You'll find companies like Anheuser-Busch and Valley Presbyterian Hospital in Van Nuys. Meanwhile, Encino hosts entertainment giants like New Regency and Gersh Agency. Moreover, Northridge offers jobs at institutions like California State University and Northridge Hospital Medical Center. Sherman Oaks and Woodland Hills feature prominent employers in retail, such as Westfield malls and numerous corporate offices. Glendale, another thriving area, boasts employers like DreamWorks Animation and Glendale Adventist Medical Center. That means that people of different professions will benefit from a move with our
movers Glendale CA
residents trust. Additionally, the Valley's proximity to major employment hubs in Los Angeles enhances its appeal. You'll enjoy easy access to diverse job options while living in the picturesque San Fernando Valley.
Recreation and outdoor activities are one of the notable benefits of living in the San Fernando Valley
Are you dreaming of an active lifestyle? Then you should know that San Fernando Valley is a paradise for recreation and outdoor enthusiasts! With
movers Encino
offers, you'll quickly settle in and start exploring. First up, the Valley boasts stunning parks and green spaces. Balboa Park in Encino, for example, features beautiful gardens and walking paths. At the same time, Northridge Recreation Center offers sports facilities and playgrounds for all ages. Hiking and biking trails are abundant too. You can enjoy the Sepulveda Basin Wildlife Reserve in Van Nuys, home to serene trails and diverse wildlife. Then, Woodland Hills and Sherman Oaks showcase popular paths like the Upper Las Virgenes Canyon and the TreePeople Park trails.
The Valley's proximity to beaches and mountains is another major perk
. Plan weekend getaways to Malibu, Santa Monica, or the nearby San Gabriel Mountains. You'll never run out of adventurous time!
Arts, culture, and entertainment
The San Fernando Valley is a hotspot for arts, culture, and entertainment! You'll find a diverse array of experiences here. For example, the Valley is home to numerous cultural institutions and museums.
We recommend you visit the Valley Relics Museum in Van Nuys, where you'll discover local history and memorabilia
. In Northridge, you can also venture into the Museum of the San Fernando Valley, which highlights the region's artistic and cultural heritage. Thankfully, with the help of
moving companies Northridge
has, you'll have time to explore these gems! Performing arts venues and local theater scenes also abound. Encino's Whitefire Theatre showcases exciting productions, while Woodland Hills' Madrid Theatre offers a range of performances, from plays to concerts. In Glendale, the historic Alex Theatre hosts both local and international acts. For shopping enthusiasts, the Valley has it all. Van Nuys features the bustling Panorama Mall, while Encino Town Center offers a more intimate experience. In Northridge, the Northridge Fashion Center caters to different tastes and budgets. Then, Sherman Oaks boasts the upscale Westfield Fashion Square, while Woodland Hills' Westfield Topanga & The Village has something to pique all interests. When it comes to Glendale, Glendale Galleria and the Americana at Brand provide a delightful shopping experience. But that's not to say foodies won't have a memorable experience in the area! In fact,
you'll find incredible dining options across the Valley
. Van Nuys serves tasty treats at MacLeod Ale Brewing Co. and Melody's Mexican Kitchen. Encino is home to Larsen's Steakhouse and Versailles Cuban Restaurant. Northridge tempts with delicious options like Brent's Deli and Lum-Ka-Naad Thai Restaurant. In Sherman Oaks, you can dine at Crave Cafe or Boneyard Bistro. Woodland Hills offers scrumptious choices like The Local Peasant and Joey Woodland Hills. Finally, Glendale delights with Carousel Restaurant and Porto's Bakery & Cafe.
Transportation and accessibility
This Valley excels in transportation and accessibility! And we all know that good travel connections bring numerous benefits,
from shorter commutes to more leisure time
. Public transportation options in the Valley are varied and convenient. The Metro Orange Line, for example, connects North Hollywood to Chatsworth, serving Van Nuys, Encino, and Northridge en route. Additionally, the Metro G Line extension is set to improve accessibility even further. Commuters benefit from multiple freeway options, such as 101, 405, 118, and 5. Statistically, these freeways make commuting to Los Angeles and surrounding areas rather easy. Plus, with reduced congestion compared to LA, you'll spend less time in traffic! Walkability and bikeability are also critical features of the Valley's communities. In Van Nuys, you'll find walkable streets with ample shops and restaurants. Encino and Sherman Oaks boast pedestrian-friendly areas, like the bustling Ventura Boulevard. Northridge, Woodland Hills, and Glendale also offer a mix of walkable and bikeable spaces. Embracing these
eco-friendly transportation options promotes a healthier lifestyle and helps save the planet
. The San Fernando Valley encourages residents to reduce their carbon footprint through greener commuting choices. And our
movers Sherman Oaks
residents recommend also put in effort at reducing the footprint, as it is crucial!
Safety and community
Safety and community are crucial factors, and the San Fernando Valley delivers on both! With the help of
movers Woodland Hills
offers, you'll join a neighborhood that values safety and togetherness. That said,
crime rates in the Valley are generally lower than in other parts of Los Angeles
. While safety levels vary across neighborhoods, many featured areas boast welcoming, secure environments. Woodland Hills, for example, is known for its family-friendly atmosphere and low crime rates. Feeling safe is vital, particularly for families seeking a nurturing environment.
The San Fernando Valley offers peace of mind, allowing residents to focus on enjoying life
. Community events and initiatives further enhance the area's appeal. Van Nuys hosts the annual Van Nuys Arts Festival, celebrating local talent. Encino comes alive during the yearly Encino Family Festival, featuring food, entertainment, and activities for all ages. Northridge residents enjoy events like the Valley Greek Festival, while Sherman Oaks delights with the Sherman Oaks Street Fair. In Woodland Hills, the Concerts on the Green series brings neighbors together through music. In the meantime, Glendale's Montrose Arts & Crafts Festival showcases local artisans and their creations. Being part of the community is essential, especially after moving to a new area.
You'll quickly feel at home in the San Fernando Valley by engaging with neighbors and attending local events
.
Do the benefits of living in the San Fernando Valley seem like a good reason to move?
As you can see, the San Fernando Valley is a remarkable place to call home, offering many benefits. The valley truly has it all, from its stunning geography and climate to its booming economy. And with that, naturally, the benefits of living in the San Fernando Valley are countless and cater to diverse interests. Families will appreciate the excellent education, safety, and community spirit. Meanwhile, outdoor enthusiasts can explore numerous recreational activities and breathtaking natural beauty. At the same time, arts, culture, and entertainment lovers will never run out of things to do, with plenty of venues and events to enjoy. Transportation and accessibility are also top-notch,
making commuting a breeze
. With various shopping and dining options,
there's something to satisfy even the pickiest of eaters
. So, don't wait any longer – move to the San Fernando Valley today and experience firsthand the incredible benefits of living in this thriving region.
References:
San Fernando Valley CCD  – Place Explorer – Data Commons
. (n.d.). https://datacommons.org/place/geoId/0603792785?utm_medium=explore&mprop=count&popt=Person&hl=en