Reasons to Hire Los Angeles to Las Vegas Movers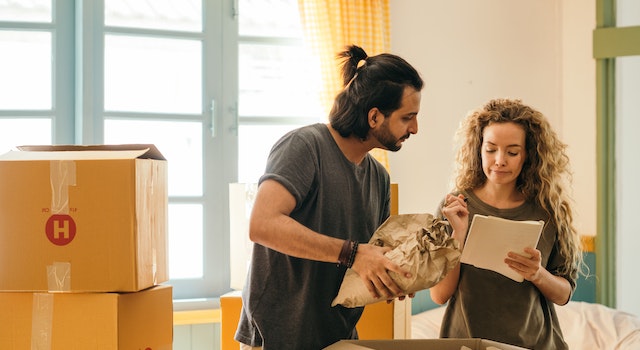 Moving to a new place is always exciting. If you've decided to relocate from LA to Las Vegas, you will find that the two share a lot in common, including climate and culture. However, there are some differences as well. This article will cover the essential things about
what to expect when you move from LA to Las Vegas
. Furthermore, considering the difficulties that can come with the relocation process, we will also discuss the importance of hiring reliable Los Angeles to Las Vegas movers. Movers you hire will play a crucial role in your relocation journey, so it is best to have trustworthy such as
Rockstar Pro Movers CA
.
Expect a more affordable cost of living when moving to Las Vegas from LA
Living in LA, depending on the area can get quite expensive. If you plan on relocating to Las Vegas, though, we have some good news. Overall,
Las Vegas offers a more affordable cost of living
when compared to LA. For example, the median home cost in Las Vegas is $256,000. When it comes to LA, however, this figure stands at around $670,000. Home prices are, therefore, drastically lower, and this draws many new residents from the California region,
especially those looking to settle down
or relocate with a family to a new home.
In addition to this, rental prices are also lower. If we look at the utility prices, they are lower than the national average. Las Vegas has seen a great increase in its residents over the last couple of years, and a more affordable cost of living that the state of Nevada offers is one of the top reasons. Many of the new residents are migrating directly from California. More than 22.000 newcomers are from LA. If you are already packing your bags in preparation for your move, be sure to do research and find reliable
movers and storage Los Angeles
.
No state income tax is a big factor
There are seven states in the US with no state income tax. Nevada is one of them. However, California on the other hand is one of the states with the highest income tax. It is quite clear then why so many are moving to Las Vegas from LA.
Lower taxes play a big factor
in attracting many newcomers. Those looking to start a business, raise a family, or retire will benefit greatly from the lower taxes in the state of Nevada. Relocating is easy and fun when you do it with trusted
movers Downtown Los Angeles
so make sure you have them by your side when you do so.
Plenty of employment opportunities
While it is true that the state of California, especially the LA region, offers a lot of choices when it comes to working, the fact that there is no state income tax in Nevada has enabled many entrepreneurs to start businesses in the Las Vegas area. According to Forbes,
Las Vegas is one of the top places in the US to start a business
. Additionally, there are plenty of different career opportunities to choose from if you are moving in pursuit of a new job. Enlist the help of
trusted movers West Los Angeles
and relocate there stress-free.
Surrounding suburbs offer excellent choices
Las Vegas and LA are both huge cities. However, when looking at real estate options, there are definitely a lot more
affordable options in the suburbs of Las Vegas
when compared to LA. This also shows through the statistics where only 37% of people own their homes in LA while 53% of people own their homes in Las Vegas. The top suburbs of Las Vegas are:
Spring Valley
Henderson
Enterprise
If you are looking to relocate with your family or settle down in the suburbs and have a ton of items in your inventory,
it is best to pack and move them with reliable movers
. this is especially the case if you have a specific item such as a piano in your household inventory. So, research and hire trusted
piano movers Los Angeles
to assist you.
Great entertainment and plenty of outdoor options are shared both by LA and Las Vegas
California offers plenty of day-to-day activities to enjoy. Las Vegas is also quite similar in this regard. Although it is known for its casinos,
the city of Las Vegas
has quite
a lot of outdoor activities
that are constantly available thanks to the great weather and climate. Las Vegas has
plenty of amenities
. There are also plenty of restaurants and bars to enjoy as many world-renowned chefs have relocated here. Of course, there are also constant events and festivities which you can enjoy with both your friends and family members.
Say goodbye to heavy traffic
The entire LA is notorious for its traffic. The waiting times are sometimes truly unbearable. However, Las Vegas is quite different in that regard.
Commutes are excellent and quite short
in comparison to Los Angeles.
Time to relocate? Relocate with expert Los Angeles to Las Vegas movers
The process of relocation is exciting but it is both challenging and difficult at times. So, you should prepare and be ready for it on time. The role your movers play in the relocation process is huge. Therefore, enlist the help of reliable and trusted movers who can assist you with many different, quality
moving services in California.
With a reliable mover by your side, you will enjoy the comfort of your new home in Las Vegas in no time!