Moving From Los Angeles to Portland With Toddlers 101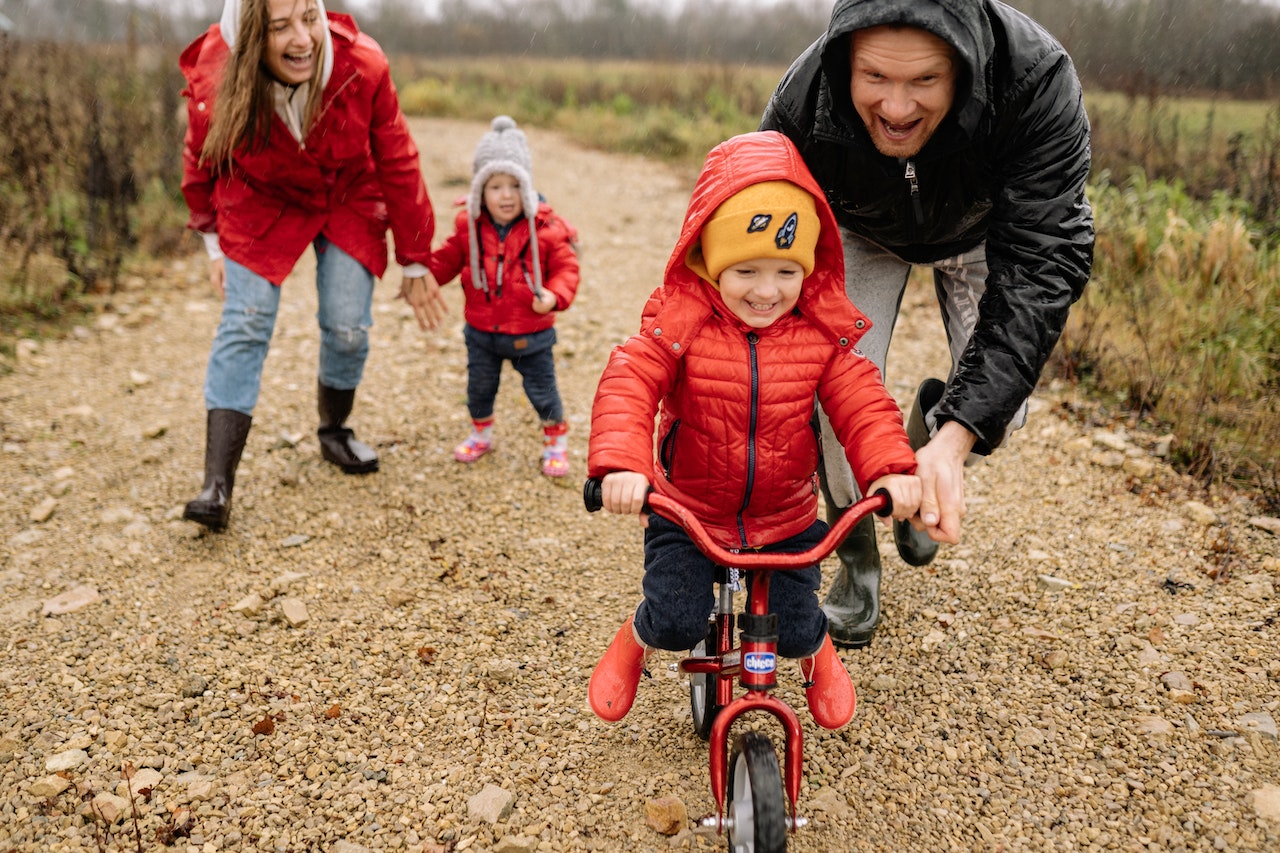 Leaving your current home is a huge undertaking, especially when you need to move out of the city. And if you need to move across the state borders and have toddlers, this is going to be a complex process. If you are about to leave Los Angeles and want to need to move to Portland, just keep reading. Today our
Rockstar Pro Movers CA
will help you get through this big transition. Since we know all of the challenges that long distance moving with toddlers brings, we will share with you useful advice. Also, our crew will be at your disposal if you need reliable moving assistance. So, let's see what to keep in mind before moving from Los Angeles to Portland with toddlers. We will remind you of
crucial things you should pay attention to when getting ready for your move
. Together we will kick this task!
Create a strategy for moving from Los Angeles to Portland with toddlers
Just like every thriving project, your upcoming relocation will not be possible without a plan. Since you are moving with your toddlers, you will have even more responsibility and things to watch out for. Yes, you will need a few months to plan and conduct your move. But if you prepare everything in advance, this relocation will be pleasant and even fun. One of the first things you should do according to our experts from one of the best
cross country moving companies Los Angeles
is to
determine the size of your move
. This will help you make a solid plan for your upcoming transition. When you are moving to another state, it is important to know how many things you need to transport. So, declutter your Los Angeles home and prepare the possession you will bring to your new home in Portland. After you sort out the belongings you want to move, make an inventory list. This will help you realize how much help you will need when relocating from Los Angeles to Portland with toddlers. There is no doubt that your inventory can show you the complexity of your move. While you are looking at the stuff from the list you need to transport, you will realize that you need help with certain tasks. For instance, after you make your inventory, you will know if you need
furniture movers California
to remove and transport your favorite furniture. Of course, you shoul
d get help with all those tasks that you find difficult
. Since you have toddlers, your main task will be to take care of them. And if you can rely on trustworthy movers, everything will be done properly.
Take enough time to prepare mentally for this step
Leaving breathtaking beaches and the glamour of a city such as Los Angeles could come with a lot of sadness. Many people from all around the country consider LA as one of the most unique places to live and work. Nevertheless, at some point, you might wish to take the advice from our
residential movers Los Angeles
and
change all features of Los Angeles for a laid-back vibe that Portland, OR can offer
. Maybe you seek a more interesting environment for raising your kids, and Portland could be an ideal city for you. All in all, this city has a lot of differences compared to Los Angels, indeed. There is no doubt that there will be a lot to adjust to after you arrive at this Pacific Northwestern city. If you did not know, Portland is 962 miles away from Los Angels, CA. Although this city is not as famous as LA, according to our specialists from one of the finest
long distance moving companies California
, it is a
perfect place for young families
. Compared to Los Angeles which has nearly 4 million residents, Portland is a smaller city with approximately 650 000 residents.
Get to know your future city before moving from Los Angeles to Portland
Although it is not as populated as LA, Portland has all amenities you need for a quality life. This city offers
endless job opportunities, especially when it is about technology
. This city is a national technology hub and attracts young professionals who will choose to stay and start families here. Many professionals hire our
commercial movers California
and move their business here. Portland will give you plenty of chances for an affordable and quality lifestyle, and here you don't need to worry about sales tax, there is no sales tax in Oregon. This city is an excellent place to move to when seeking a good future for your children. If you are a nature lover, here you will find more beauty than you could imagine. For all outdoors lovers, Portlands has
hundreds of miles of trails and several world-class ski resorts
where you can enjoy your recreational activities with your family. Now that you know the reasons to move from Los Angeles to Portland with your kids, you can start preparing for a big move with your toddlers. Don't hesitate and contact our
moving services California
 and appoint your move as soon as you find a new Portland home. Our experts will help you choose the service that you need the most.
Prepare for the big day with your toddlers
Moving day with toddlers requires extra preparations. But if you start on time, there is nothing that could go wrong. Before your 
Los Angeles interstate movers
arrive, make sure to have handy all you need for a smooth relocation with your baby. We recommend you
pack your baby's essential bags a few days before the big day
. Don't forget to pack all the important things such as clothes, the baby's food, and toiletries. Although a long journey is in front of you, hope we helped you prepare for moving from Los Angeles to Portland with toddlers. Remember,
double-check if you have packed for your toddlers all you should
. Don't forget to pack your toddlers' favorite toys and enjoy your relocation from the
state of California
. We wish you a pleasant moving day!