Guide to Moving From San Francisco to San Diego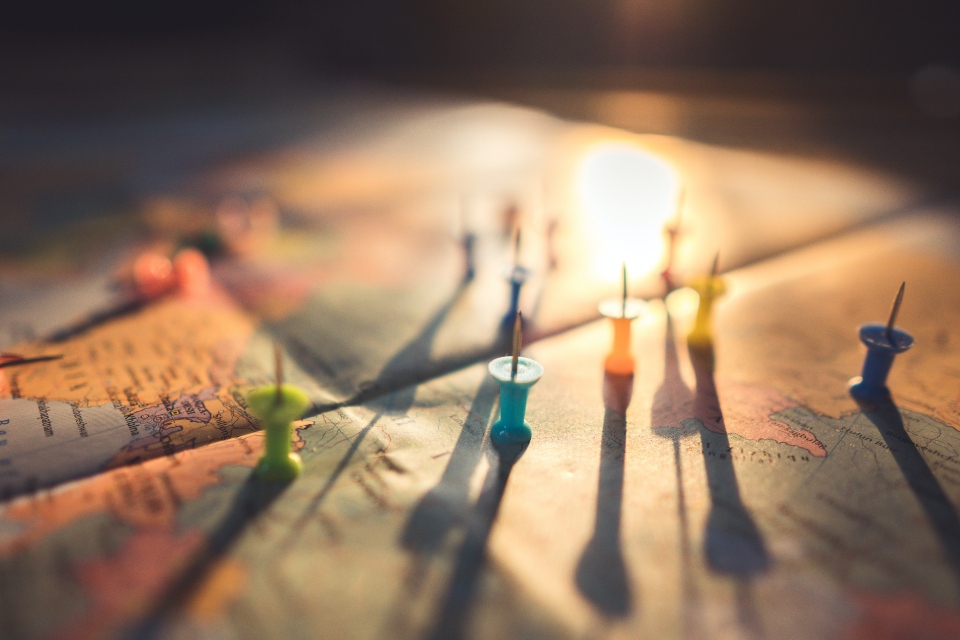 Moving to a different city is much more than packing and transporting your inventory.
You will soon have a completely different lifestyle and the sooner you start preparing, the better you will adjust to it.
Moving from San Francisco to San Diego is among the favorite routes for both California residents and people from other states. Since these two giants have a lot in common, one would think that preparation is not essential. Nevertheless, there are many new things that will be waiting for you upon arriving.
Let's take a look at everything you need to know before officially settling in!
Moving from San Francisco to San Diego
Both located on the California coast, these two cities are the most common choice among people who decide to move somewhere in California. According to the
Rockstar Pro Movers
statistics,
many similarities between San Francisco and San Diego
are to blame. This moving route is popular among young professionals, people with families and even veterans so no wonder the number of new residents is constantly changing. If you are soon to be among them, you should start getting ready on time. Properly leaving San Francisco and arriving in San Diego on time should be your top priority.
Here is what you can expect on this journey!
Leaving San Francisco
The city of San Francisco has been
among favorite cities in California
for years. The spirit of this city made countless tourists fall in love almost immediately and it is the main reason most of them always come back.
Famous for its Golden Gate Bridge and many historical spots, it is one of the best places to live in the USA.
But, San Francisco is also a huge industrial giant in California! It hosts the headquarters of many big companies and is always proud of its low unemployment rate! Nevertheless, some people decide to change their life at some point and move to a different place.
There could be countless reasons for this but some of the most common ones include a new job, starting a family, or simply trying out new things
. Even though
movers San Francisco
can help you out with the harder part of your relocation, you will have to focus on some other tasks before leaving.
Gathering the paperwork
Even though moving from San Francisco to San Diego doesn't require a huge amount of paperwork,
you will still need some of them close to you.
This includes medical records, passports, and your kids' documents. If you move alone, make sure to prepare everything on time. Luckily, you're not moving interstate so you won't be needing documents of that type.
Weather differences
Before San Francisco to San Diego movers arrive, make sure to explore the weather differences between these two cities.
You would be surprised to know that temperatures in San Diego are extremely low in December.
Expect some early snow as well and make sure you choose a good season for moving. Even
residential movers California
will advise that you
skip moving during winter.
Among other reasons, harsh weather conditions can spoil San Diego's first impression.
Communities and neighborhoods
The state of California
is of course, famous for its diversity. Back in San Francisco your neighborhood probably had a touch of different cultures and traditions. Things will not be much different in San Diego!
Expect to live in a wonderful community no matter if you chose the suburbs or downtown.
People in San Diego are extremely welcoming and will help you blend in much faster. Those who decide to move to the suburbs should expect to see some lovely houses there. The real estate market is always full of surprises and
moving from San Francisco to San Diego will result in you finding your dream house!
Finding a job when moving from San Francisco to San Diego
If you already have a job start by asking them about working remotely.
These two cities are around 500 miles apart and some companies practice the "work from home" option.
Of course, you should start with this process long before
local movers San Francisco
arrive. On the other hand, if you are looking for something new, there are always countless job vacancies waiting for you in San Diego. They cover different professions including:
Medical workers
Teachers and professors 
Lawyers
Construction workers
Keep in mind that you can also move your entire business if you have one. Don't worry about the equipment and other inventory as
commercial movers San Francisco
will do that for you.
What you need to focus on is announcing your arrival in San Diego and starting making a new client base there!
Other things to know when moving from San Francisco to San Diego
Upon arriving in San Diego you should focus on getting to know the place.
As soon as San Francisco to San Diego movers finish their part of the job, start exploring your new area.
Get to know your new community and enjoy many new attractions. If you never had a chance to visit this beautiful city before, you will immediately fall in love with its
beautiful restaurants, parks, and attractions areas!  
When it comes to traffic, it is best to use public transportation in San Diego. It can get pretty bad during rush hour and working days so leave your vehicle for shorter trips and other daily tasks.
Public transportation in San Diego works great and the delay is always at the minimum.
Bottom line
With just a little bit of your time, you will get used to all the new changes after moving from San Francisco to San Diego! Make sure your priorities are always spot on and feel free to explore your new neighborhood as much as possible.
Even if it takes some time to get used to new things, don't worry because all good things do!