Guide to California's National Parks: Yosemite, Joshua Tree, and More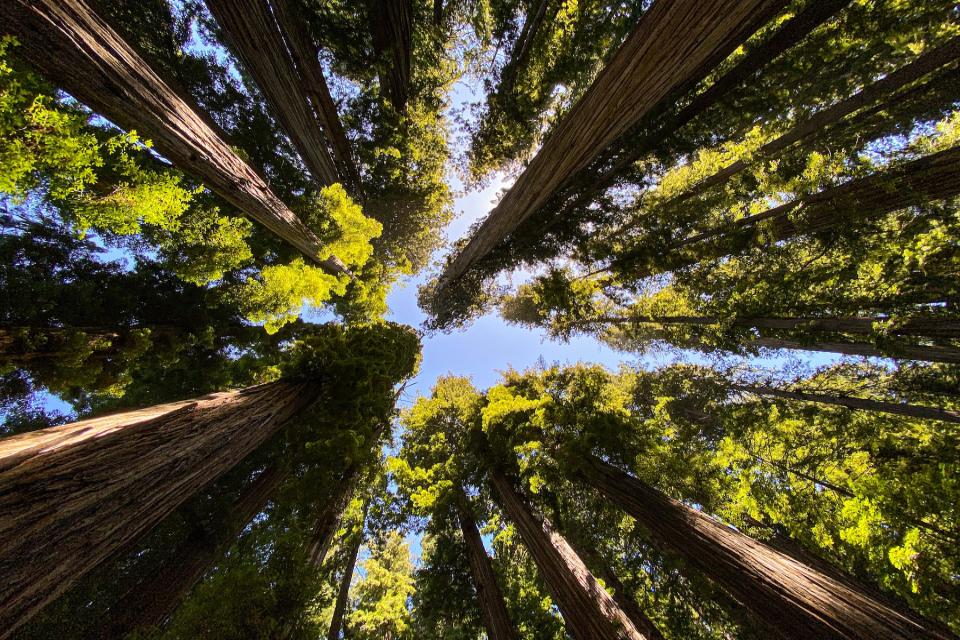 When it comes to California, we can say that this is a state with a very diverse nature. Because what makes it diverse and, at the same time, remarkable are its beautiful coasts, deserts, forests, mountains, and valleys.
This state can boast of its beautiful landscapes and places where unique photos can be taken.
So, in addition to everything else,
this state can boast of its numerous national parks
, which we will introduce you to in this post! The good thing is that you will never be bored if you decide to live in California. And that's why we at
Rockstar Pro Movers CA
company have prepared a guide to California's National Parks that will help you discover the most beautiful places in California. And besides, we can also help you with your move; in that case, it's enough just to contact us!
 Yosemite National Park – One of the most popular California's National Parks
Yosemite National Park is one of the USA's most popular, most visited, and most famous national parks in the USA.
This park is in a specific location and is located in the Sierra Nevada mountain range, more precisely in the eastern part of California. Yosemite National Park covers about 1,200 square miles, and together with its stunning natural beauty, towering granite cliffs, and towering waterfalls make it one of the most beautiful California places. Also, Yosemite National Park is only 170 miles away from San Francisco, and
SF might be a great place to live in CA
. And in that case,
local movers San Francisco
offers are at your disposal. At any time! The history of this park itself is very specific. First, this place was home to the natives for thousands of years. Until the 19th century, more precisely until the moment when miners and settlers of the gold rush began to inhabit this place and made it one of the attractive tourist destinations, all because of the beautiful landscapes. after that, in 1864, President Abraham Lincoln passed a law declaring this place a National Park.
But besides its beautiful landscapes and exciting history, this park offers many attractions, activities, and famous landmarks.
Also, in this guide to California's National Parks, we will meet you with attractions and activities in Yosemite National Park.
Attractions and activities in Yosemite National Park
Yosemite National Park is ideal for those who want adventure and recreation in nature
. In addition to the sights we will reveal to you, this park also offers many recreation opportunities. So, here are a few things you can do:
Hiking. You will find several hundreds of miles of hiking trails in this park. And the most popular are the Mist Trail to Vernal and Nevada Falls, the Half Dome Trail, and the John Muir Trail.
Camping. In this park, you will find a lot of space for camping, and you can also try camping in the backcountry.
Organized adventures. Yosemite National Park offers you exciting programs and activities led by rangers. These are mainly guided walks, gathering around a campfire, and stargazing.
In this park, you can enjoy other activities like rock climbing, meeting wild animals, etc. Also, there is no set time for visiting because every time is a different experience.
Famous landmarks in Yosemite Nacional Park
This park has a lot of exciting places that you can see, but by far, the most interesting thing can be the famous sights in this park.
El Capitan, Half Dome, Mariposa Grove, Glacier Point, and Yosemite Valley are among them
. What we can single out as the most attractive thing is Yosemite Valley, which is also famous because people call it the
"Heart of the Park"
. This beautiful valley has waterfalls, lush forests, and high granite cliffs. Here you can enjoy long walks or bike paths. And you will have the best pleasure from the tops of the leaves, observing the entire valley. Also, Half Dome is something worth paying attention to. At the same time, this is one of the most famous sights of this park. This massive granite formation rises over 8,800 feet above sea level. And at the same time, here you can feel a potent dose of adrenaline and climb the steep path of this formation 16 miles long. This could be a real adventure,
would you dare? 
Joshua Tree National Park – Another beautiful park from Guide to California's National Parks
Joshua Tree National Park is another one of California's natural treasures. This
is an extraordinary place and is a part of this guide to California's National Parks
.
Joshua Tree National Park is a protected area located in the southeastern part of California
. This place is notable for its unique and stunning landscapes. The park's most prominent feature is the uneven rocks, desert plains, and the legendary Joshua trees that grow throughout the park, after which this park got its name. This park covers about 790,000 hectares, and believe it or not, it's home to many wild animals, such as various types of birds, sheep, and coyotes. But what we can single out as the most exciting thing about this park is its history. The first people who lived on the territory of this park were the Indian tribes, Serrano, Cahuilla, and Chemehuevi. They left traces and culture in this park. In the early 1700s, European explorers began to research, and a hundred years later, American pioneers did the same. Throughout its history, this place has attracted numerous artists and other peoples, and in
1936, this place was Franklin D. Roosevelt declared it a national monument
. And until then,
this park has become one of the main tourist destinations in CA
.
Famous landmarks and attractions in Joshua Tree National Park
In addition to its unique nature and beautiful picturesque landscapes, this place offers several landmarks and activities. Also, this California National Park is located at a distance of about 130 miles from Los Angeles, and at the same time,
it can be a great place to rest after your move
. If you decide to move to LA, count on help from
moving companies Los Angeles
locals trust. Now, let's see what Joshua Tree National Park has to offer.
Joshua trees. One of the most famous things in this park. These trees belong to the Yucca plant and can grow up to 40 feet tall.
Hidden valley. An ideal place for hikers, climbers, and those who like to spend time outdoors.
Keys View. A fascinating place located at an altitude of over 5,000 feet, from where you can enjoy the view of Mexico.
Ryan mountain. This is the place that represents the highest point in the park and offers you a beautiful view of the park.
But that's not all; Joshua Tree National Park also offers several fun outdoor activities like hiking on 250 miles of trails, the most popular of which are Hidden Valley Trail, Barker Dam Trail, and the Ryan Mountain Trail. Also, there is rock climbing. This park offers you about 8,000 established climbing routes. And one of the favorite things of all tourists is taking photos. For example, you can photograph Joshua trees and the Milky Way galaxy at night.
Guide to other beautiful California's National Parks
This is not all.
California is home to other great parks that can be great places for family outings, weekend getaways, excursions, etc.
What is fantastic is that all the parks are located relatively close to the most popular cities in California, such as San Francisco, Los Angeles, etc. And if you are planning to move to CA, and if you need
moving services California
greatly recommends, you can contact us at any time. But now we will reveal a few more fantastic parks in California.
Sequoia & Kings Canyon National Parks
Redwood National and State Parks
Lassen Volcanic National Park
Pinnacles National Park
Point Reyes National Seashore
Channel Islands National Park
Exploring these parks can be a great adventure.
Today we will reveal interesting facts about Sequoia & Kings Canyon National and Redwood National and State Parks. At the same time, we will leave the other four parks for you to discover. Trust us, once you visit these places, you will gladly return to them again!
Sequoia & Kings Canyon National Parks
Sequoia & Kings Canyon National Parks are two adjacent national parks. They are located in the southern mountains of the Sierra Nevada.
These are two extraordinary parks that offer a lot of fun and attractions.
And they can also be an excellent place for family outings. For example, Sequoia National Park is famous for the tree of the same name, but this park has attractions such as deep canyons and high rocks.
And one of this park's most famous features is the Moro and the Kings Canyon Scenic Byway.
Also, Kings National Park is known for the fact that
one of the deepest canyons in America is located in this park
, more precisely, Kings Canyon. In this park, you can enjoy beautiful landscapes and divine waterfalls. Also,
LA to SF movers
can reveal many interesting facts about California's National Parks during your move. So, the main attractions in this park are the General Grant Grove as well as the John Muir Trail.
Redwood National and State Parks
These parks occupy the northern part of the coast of California. And believe it or not, they are also special for redwood trees because they are home to California's tallest and oldest trees.
Redwood National and State Parks include Redwood National Park, Jedediah Smith Redwoods State Park, Del Norte Coast Redwoods State Park, and Prairie Creek Redwoods State Park
. All these parks together cover an area of ​​over 139,000 hectares. But in addition to meeting the oldest sequoia trees, you will also have the opportunity to meet various wild animals such as Roosevelt elk, black bears, cougars, and various birds. But that's not all.
These parks are home to beautiful sandy beaches
, which offer you the possibility of all-day enjoyment. Also, these parks are ideal places for those who like hiking trails, scenic drives, and ranger-led programs.
Movers San Francisco
offers recommend Redwood National and State Park as an ideal weekend getaway destination. But in addition,
they can also offer you excellent and quality moving services!
Practical Tips for Visiting California's National Parks
If you decide to visit one of these parks, we advise you to plan your trip. If you want to stay a few days longer, book your accommodation, or explore
lodgings and campground options
. Also, pack your necessities carefully, depending on where you're going and what you're doing.
You will usually need a raincoat, warm clothes, boots, mosquito repellent, etc.
Also, part of planning your trip is to be familiar with the principles of staying in national parks. For example,
pay attention to not leaving trash behind and whether all parks are pet friendly
. And also, you can always hire a guide who will help you to be organized during your trip. In the same way that
long distance movers San Francisco
companies provide can help you to be organized during your move.
So, trust the professionals!
Keep this guide to California's national parks handy, and enjoy your trip!
As you can see so far, California is one of the states with a vibrant nature. Through this guide to California's National Parks, we have introduced you to some of the most beautiful tourist destinations you can visit in your free time. And we guarantee that you will enjoy it, as well as that you will have a successful move with
long distance moving companies Los Angeles
provides. Also, we would love it if you shared your favorite California National Parks experiences with us. And one more thing, we invite you to
follow our blog for more travel tips and guides
!